Spring Break 2023 Destinations for college students. These destinations will provide the Ultimate Spring Break Experience. The top Spring Break 2023 Destinations feature large All Inclusive Resorts, top Nightclubs, Concert Events and amazing day excursions. Nassau, Cancun, Puerto Vallarta, Cabo and Punta Cana are the places to be for Spring Break 2023.
Nassau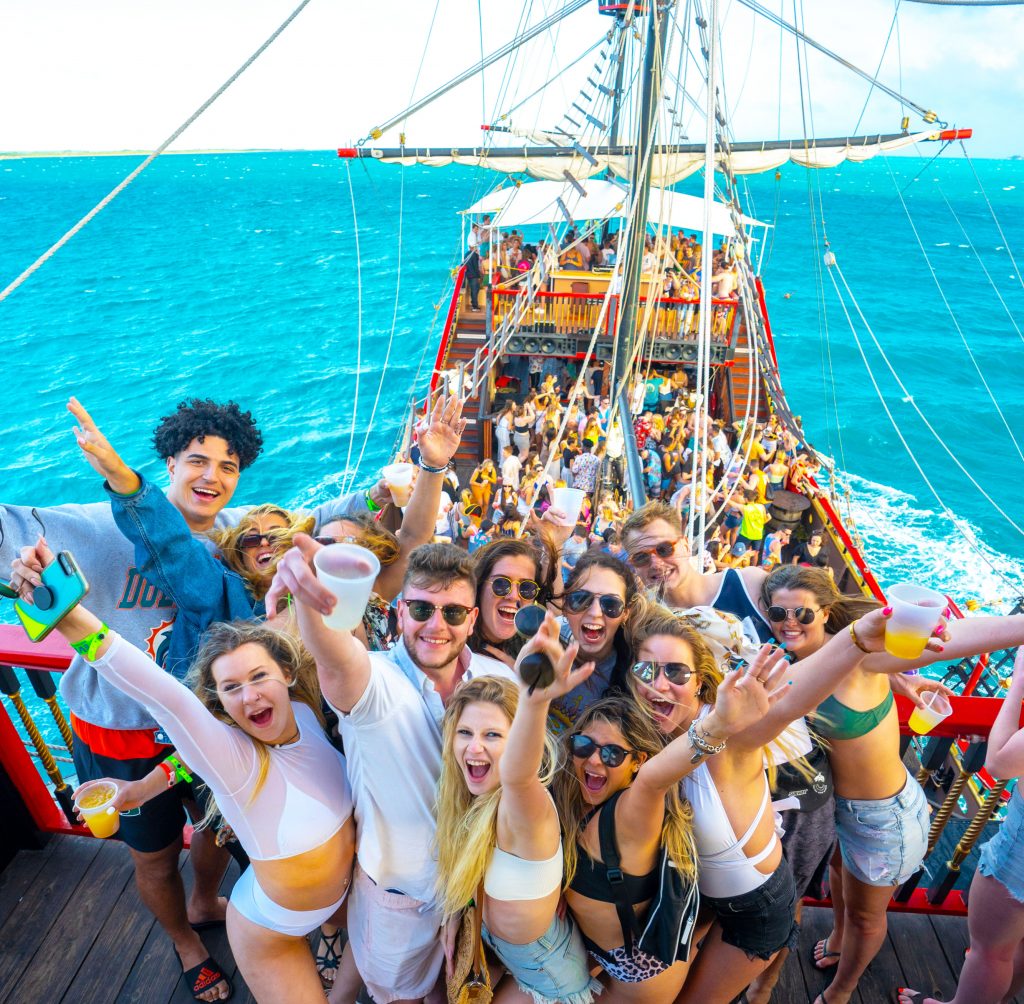 Nassau, Bahamas, is the ideal Island getaway featuring white sand beaches and crystal clear blue water. The all inclusive Breezes Bahamas is dedicated completely towards Spring Break. Breezes Resort will create the Ultimate Spring Break experience with thousands of college students, high energy pool parties, crazy contests and non-stop fun. Top college DJ's will perform poolside as the bars keep the drinks flowing. ​The resort opens right up to the beach so you can hop from pool to beach with ease. All this makes Nassau the #1 most popular Spring Break 2023 destination.
The highlight of the week is the Spring Break Party Cruise on Black Beards Revenge. This booze cruise is a floating party that gets wild with 400 of your closest friends. The nightlife rages with the STS VIP Party Package and open bar parties at Bond nightclub, Waterloo and Senor Frogs. Experience everything from bottle service to shot pouring Congo lines. Top Dj's will keep the partying banging all night long.
Cancun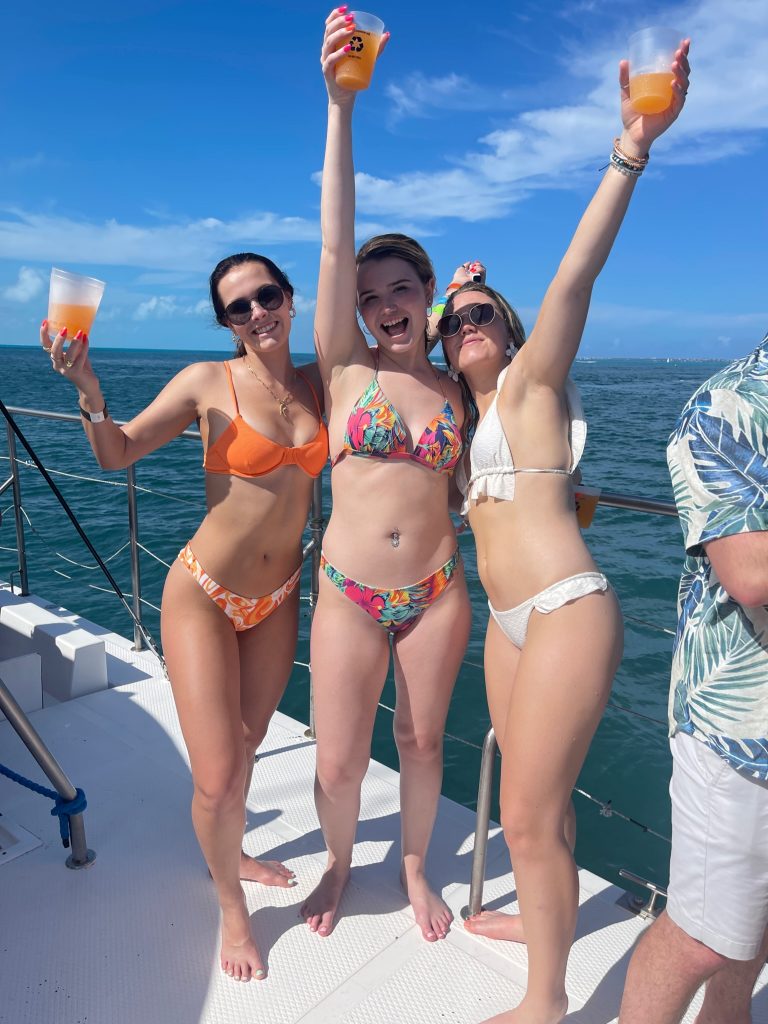 If you're looking for a Spring Break like you see in the movies, Cancun is your place. Booze cruises, parasailing, white sand beaches and beautiful turquoise blue water make Cancun one of the most desirable destination. During the day, everyone rages at the all-inclusive Grand Oasis Cancun. This resort features over 1,500 rooms, a ¼ mile long pool and a full schedule of daily entertainment. The beach club hosts major celebs like Lil Jon and Tyga. This legendary party resort brings Spring Breakers from around the world together for an epic celebration.
The nights are even more crazy with world famous clubs like Coco Bongo, Dady O, Mandala, and The City. The STS VIP Party Package provides your group with tables and bottles at Open bar parties and top artists like Troyboi, Waka Flaka, Stafford Brothers and Galantis make Cancun ​Spring Break one you don't want to miss.
Puerto Vallarta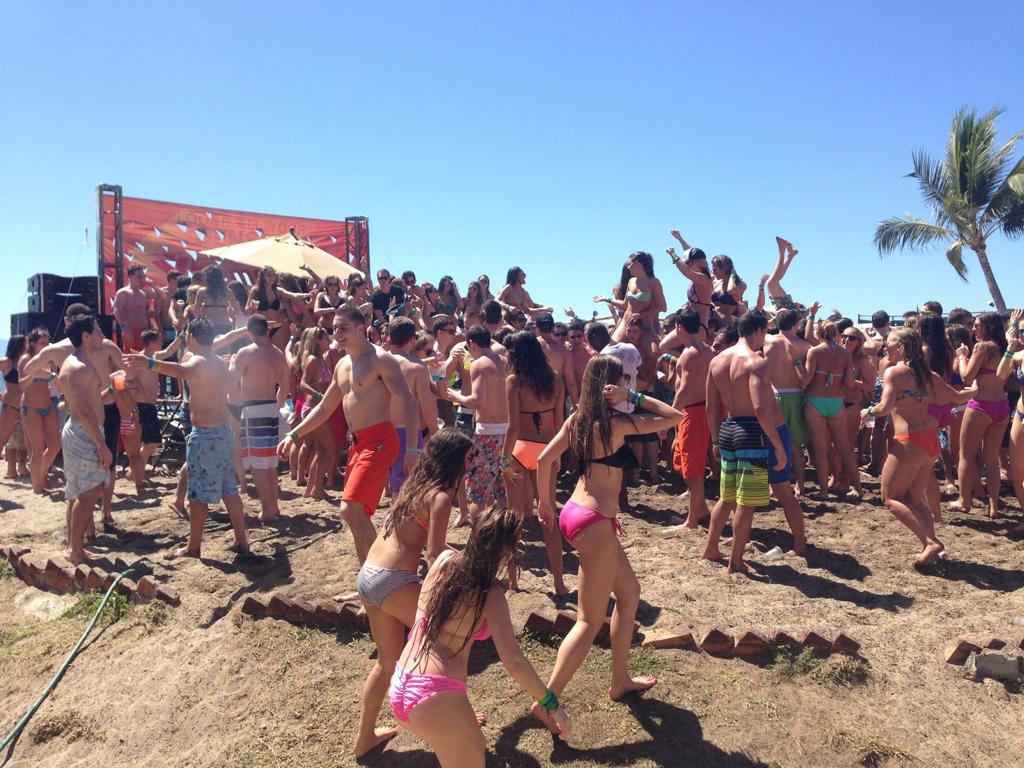 STS Travel brings you Spring Break 2023 Puerto Vallarta. Puerto Vallarta has always been a popular spring break destination on the west coast of Mexico. For Spring Break 2023, STS Travel has taken over Vamar Vallarta, a 253 room all-inclusive beachfront resort. The Ultimate Spring Break Experience continues with daily events at Vamar Vallarta, the famous Spring Break Party Cruise and open bar parties at the top nightclubs. STS Travel will produce a main stage on the beach for daily DJ's contests and events. Daily theme parties will keep the action lively and Tuesday March 7 & 14 will be special events with performances by DJ Madds and other celebrities. Imagine hanging with your crew at 3 swim up pool bars or dancing under the sun in front of the stage on the beach. The resort is totally dedicated to Spring Breakers and will provide food and drinks at the many restaurants and bars located throughout the property. At night, the party heads downtown for a full schedule of events. STS Travel has teamed up with Mandala to arrange a special Spring Break Party Schedule. Each event will include open bar parties at the hottest clubs in Puerto Vallarta including Mandala, La Vaquita, La Strana, Dorothy, Biblioteca and Senor Frogs.
Cabo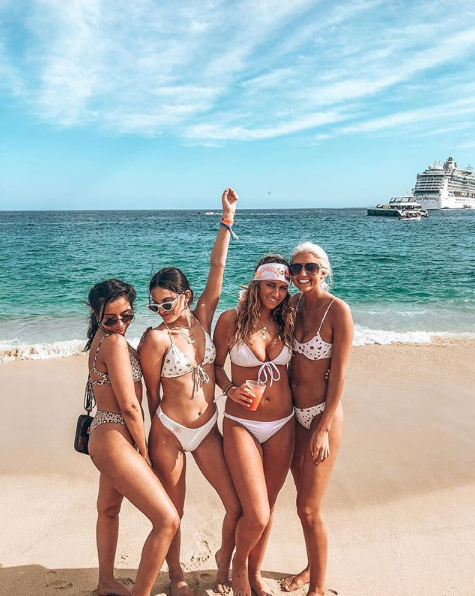 This luxurious destination will have you partying like a rockstar. It all begins with the popular Riu Santa Fe. This 24 hour all-inclusive resort provides the Ultimate Spring Break Experience. There are 4 pools on the property featuring the Party Pool, an adult Water Park, 2 oceanfront swim up pool bars , and an infinity pool that looks out to the famous Cabo Arch. The Party Pool boosts a live DJ flanked by two bars and LED screen with coordinated themed pool parties. This resort has it going on day and night. Additional awesome amenities include WIFI throughout the property and liquor dispensers in every room.
The most popular event on the VIP Party Package is the Cabo booze cruise including open bar and a full Fajitas spread. This adventure starts in the marina and ventures out to Cabo's famous arch. Fun music and dance floor make this a highlight of the trip. Nightlife comes alive at crazy clubs like Squid Roe, Mandala, and La Vaquita. Open bar parties will keep you drinking all night long.
Punta Cana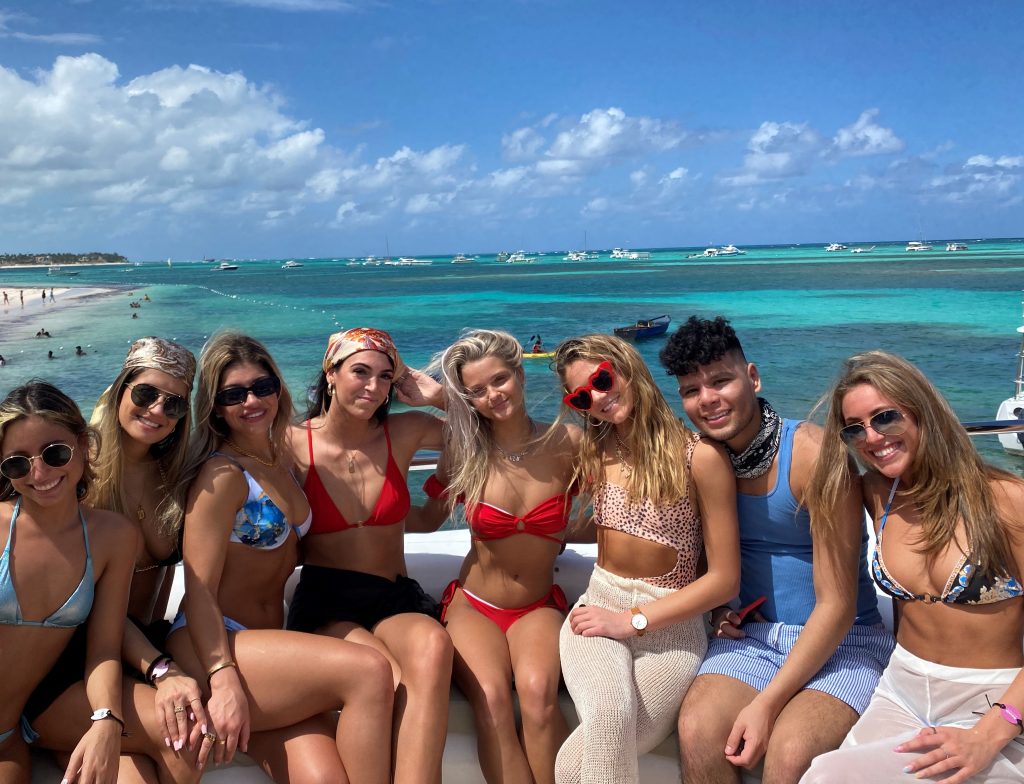 Punta Cana is an amazing oasis of palm trees, warm sand, Caribbean hospitality. This top Spring Break destination attracts hundreds of college students for the perfect tans, drinks and good times. The open bar booze cruise is the best part of the week.
The Occidental Caribe is a seasoned Spring Break resort ready for the craziest Spring Breakers. This beachfront resort features 7 bars including the popular swim up pool bar and multiple dining options. The Occidental Caribe has daily pool parties, Spring Break activities and DJs at the beach
For those that didn't drink too much during the day, after dinner the party moves from the lobby bar pregames to top nightclubs like Coco Bongo, Imagine, and ORO. The STS VIP Party Package features these Vegas style clubs jam all night long.
Space is limited for the Most popular Spring Break 2023 destinations, so get your group together and contact STS Travel at info@ststravel.com or call 800-648-4849.