Air & Hotel
Air & Hotel
Hotel Only
Party Packages
Punta Cana Dominican Republic
Acapulco, Mexico
Cabo San Lucas Mexico
Cancun Mexico
Montego Bay Jamaica
Negril Jamaica
Panama City Beach, FL (Hotel Only)
Playa Del Carmen Mexico
Puerto Plata Dominican Republic
Puerto Vallarta Mexico
Punta Cana Dominican Republic
South Padre, Texas (Hotel Only)
Punta Cana Dominican Republic
# of Travelers
1
2
3
4
5
6
7
8
9
10
11
12
13
14
You must select departure and return dates
SPRING BREAK IN Punta Cana, Dominican Republic
In Punta Cana, it's all about the beach! Spring Break on 21 miles of the finest white and coral sand beaches in the world. Sip on your Pina Colada under the tall scattered swaying palm trees, chill out while gently swaying in a hammock or just get wet in Punta Cana's beautiful tourquise waters. Punta Cana provides the perfect atmosphere for Spring Breakers looking for a resort vacation. With an abundance of day tours and activities, there is always somethig to keep anyone happy. Punta Cana allows for an easygoing hassle-free vacations with plenty to do. Punta Cana continues to be one of the fastest growing areas in the Caribbean, with many new luxury resorts.
Top Hotels for Spring Break in Punta Cana, Dominican Republic!
Here at STS we have done our research to select the most Spring Break worthy resorts and hotels Punta Cana has to offer! We chose the hottest resorts with the best entertainment. Get ready to party with spring breakers from around the globe. We have the best deals and cheapest packages at the hottest resorts and hotels in Punta Cana.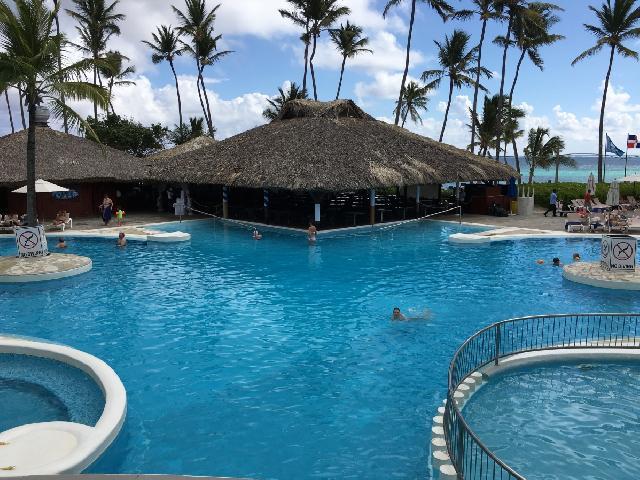 Experience a holiday in complete harmony with nature at our Punta Cana resort, Natura Park Eco Resort & S...More Info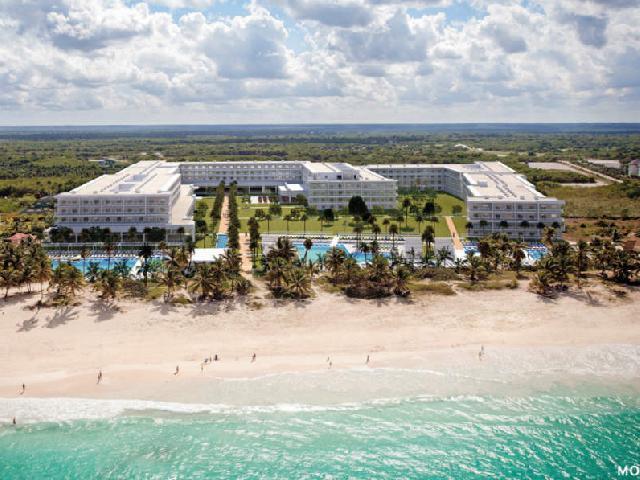 The 5-Star Hotel Riu Republica has quickly established itself as the hotel for the "in" crowd during Spri...More Info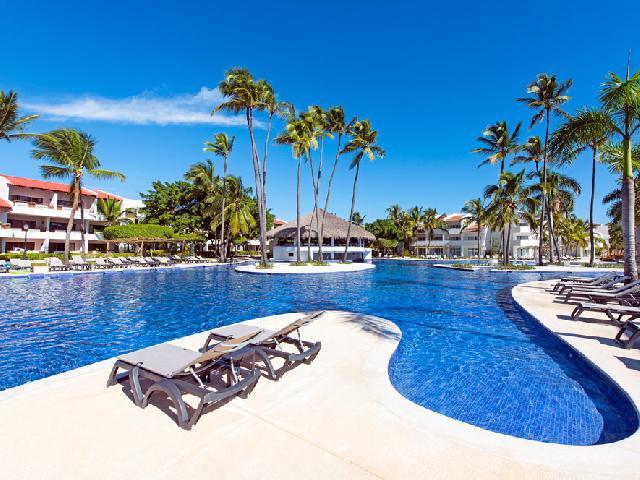 From out of the vivid turquoise-blue hues of the Atlantic, a powdered-sugar beach stretches the length of...More Info
Best Spring Break Nightclubs in Punta Cana, Dominican Republic?
At night much of the action centers around your resort! If you are looking for some variety, take in the STS VIP Party Package with exclusive parties at Imagine Nightclub, located inside a cave, it is a must do on the list. Imagine has 4 smaller caves inside, each with a unique ambience and style.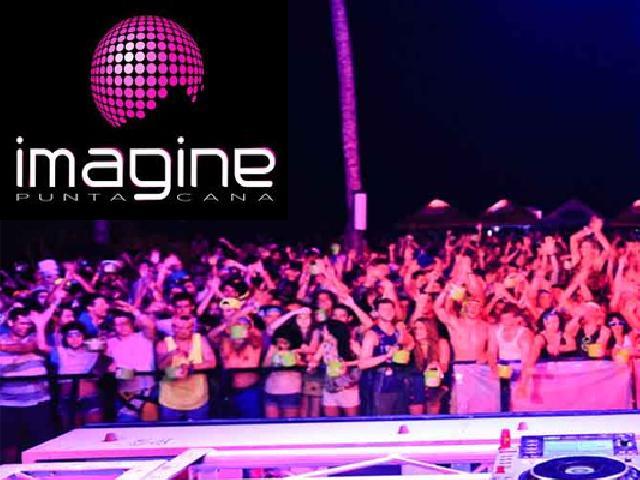 Without a doubt the best nightclub in Punta Cana. Imagine is an underground cave turned into a club. VIP ...More Info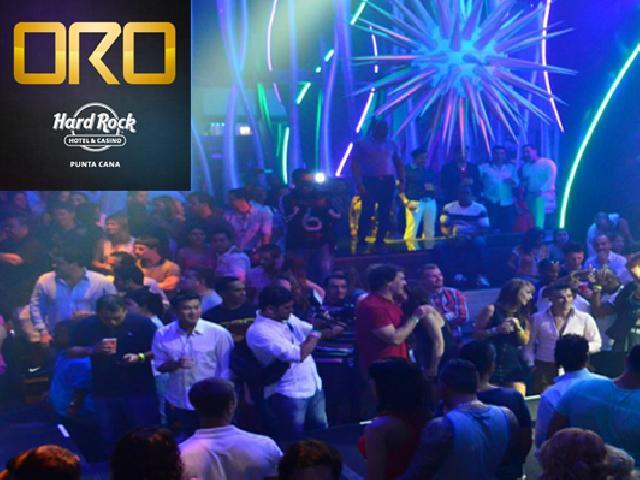 Located inside the Hard Rock Hotel & Casino Punta Cana, ORO is modeled to rival Las Vegas and Miami's fin...More Info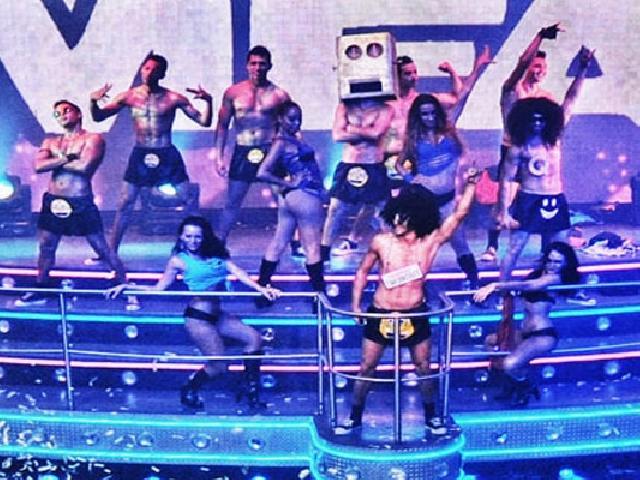 Dance on the floor, dance on the bar, dance wherever you are when you are at Coco Bongo, Punta Cana's Hou...More Info
Fun Activities in Punta Cana, Dominican Republic!
Take a break from all of the parties and check out what the island has to offer. Activities range from adrenaline boosting ziplining to relaxing sunset cruises with your friends. The zipline tour consists of 11 platforms and 10 zip lines ranging a mile long. This bird's eye view of the rainforests of the Dominican is one you will never forget.
Snorkeling Party Cruise
Experience an unforgettable cruise of fun and adventure. Cruise the colorful waters of Punta Cana while enjoying the latest tunes and open bar! This is the best floating party of Spring Break!
Zip Lines Adventures
Visit the first of the Dominican Republic's Zip-Line Tour, constructed by one of the most experienced Costa Rica's Canopy Tour builder. The exhilarating adventure takes you flying across the magnificent Anamuy...More Info
TOP 5 REASONS TO GO TO Punta Cana FOR SPRING BREAK
Amazing Beaches

Vacation on 21 miles of some of the whitest and finest coral sand beaches in the world.

All Inclusive Resorts

All Inclusive Resorts allow for an easygoing vacation with plenty to do, plenty to eat and of course, plenty to drink!

Perfect Your Poker Face

Try your luck at any of Punta Cana's lively casino's

Grab Your Gear

Great snorkeling on the longest coral reef on the island- 19 miles long!

Island Brew

The ice cold taste of a Presidente beer is a memorable experience brewed locally in Santo Domingo.