Air & Hotel
Air & Hotel
Hotel Only
Party Packages
Cancun Mexico
Acapulco, Mexico
Cabo San Lucas Mexico
Cancun Mexico
Montego Bay Jamaica
Negril Jamaica
Panama City Beach, FL
Puerto Plata Dominican Republic
Puerto Vallarta Mexico
Punta Cana Dominican Republic
South Padre, Texas
Cancun Mexico
# of Travelers
1
2
3
4
5
6
7
8
9
10
11
12
13
14
You must select departure and return dates
SPRING BREAK IN Cancun, Mexico
Cancun is an astonishingly gorgeous paradise created specifically as a playground of indulgence. Whatever people do in Cancun, stays in Cancun, so we don't have to tell you how crazy it can get.

Some people are happy to do nothing more during the day than enjoy the phenomenal beaches and water, soaking up the sun after a long winter, frequenting beach bars and poolside parties when they have the inclination or energy. Others choose to take a day trip to the ancient Mayan ruins at Tulum or the Temple of Kukulcan at Chichen Itza, or a cruise through the lagoon mangrove jungle. Take a cruise from Cancun to the waters off of Cozumel, home to the second largest coral reef in the world. Go snorkeling or scuba diving and explore the largest dive site in the Western Hemisphere.

No matter how lazy or active you are during the day, nighttime is when Cancun comes to life. The clubs, like The City, Senor Frogs, Dady'O and Coco Bongo, can entertain thousands with world class acts, incredible light shows and energetic dance floors. Stay in one club all-night or go club hopping. The party doesn't stop until the last person leaves!

Cancun is a Spring Break paradise that offers everything you can imagine. You'll go home laughing with a tan, maybe some braids or new tattoos, tons of memories, and probably a few secrets too!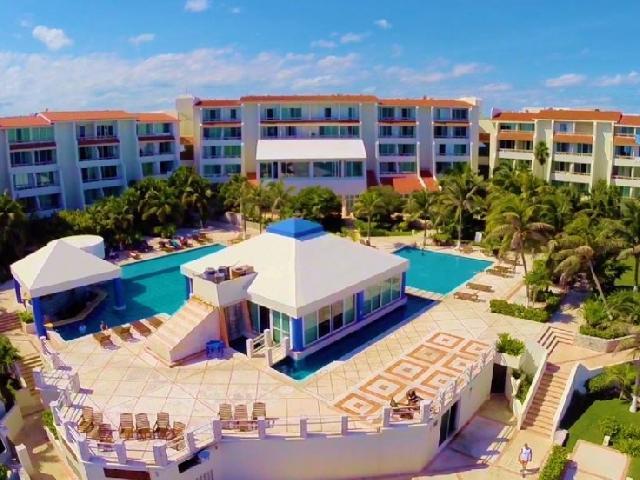 Tried, True and Tested Resorts and Hotels of Cancun, Mexico!
STS Travel has been sending Spring Breakers to Cancun since 1987. We work with the most popular hotels for Spring Break and our high volume ensures you will be treated well and receive the best value possible. If you have questions, our experienced agents will guide you to the best hotel for your needs.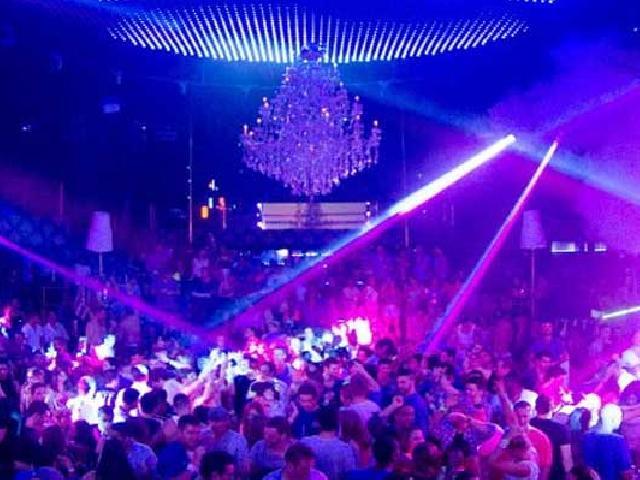 Where to Party in Cancun, Mexico?
Cancun offers some of the hottest and wildest nightclubs and bars around the globe! Enjoy epic pool and beach parties by day, but be sure to save some energy for the pulsating nightlife that peaks as soon as the sun sets. Gather up your crew and head to one of our unforgettable VIP parties.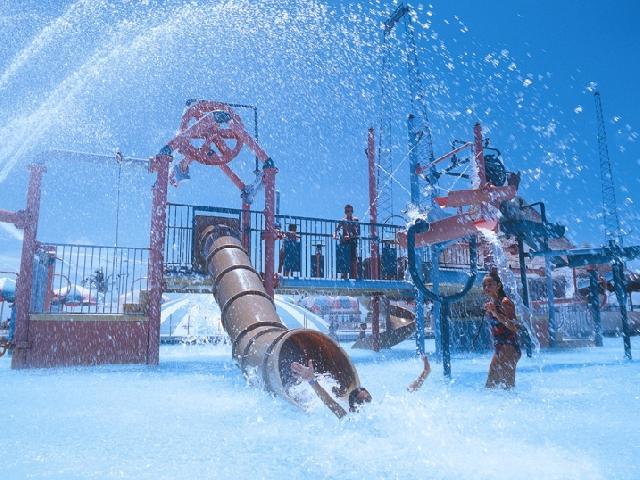 You Came to See Cancun, Mexico!
In Cancun there is a lot more to do than relax on the pristine Caribbean beaches and hit the ocean for world famous snorkeling in the Great Mesoamerican Reef. More of an adrenaline junkie? Take a ride on an ATV through the jungle and visit the ancient Mayan Ruins at Tulum , grab a few friends and set out for a jungle tour or enjoy a full on deck party as you cruise the sea aboard a catamaran.
TOP 5 REASONS TO GO TO Cancun FOR SPRING BREAK
The Oasis Cancun

Make a splash in the 1/4 mile long pool (longest in Latin America) at the Spring Break headquarters-Oasis Cancun.

World Famous Nightlife

Experience the best Spring Break nightlife in the world at hotpots such as CoCo Bongo, Sweet Club, The City, Palazzo and a ton more!

Jungle Snorkeling Tour

Drive your own watercraft through the mangroves to explore the worlds second largest reef for an afternoon of snorkeling amongst thousands of colorful fish and exotic coral.

Beach Parties Everywhere

Party with thousands in the sand and under the sun participating in Spring Break bikini contests, dance off's and other contests so wild that you will just have to see to believe!

An Excursion for Everyone

Climb the Pyramids at Chichen Itza by day and party all night long on Cancun's famous Booze Cruise!
Spring Break Cancun Deals – Types of Activities and Packages for the Most Amazing Spring Break Destinations in Mexico
When it comes to choosing a place where to spend your spring break, STSTravel.com Cancun deals provide not only affordability, but variety as well. The peak period of Spring Break in Cancun lasts from the end of February through the first week in April – that is when nature is at its most beautiful and nightlife is the most exciting. In Cancun, you can explore the waters and the history, you can relax in the sun or dive into the extraordinary nightlife and all these for affordable prices.
Types of Activities for Your Spring Break in Cancun
Whatever you can dream of doing on a sunny, sandy beach by the Caribbean Sea and around it, with the right Cancun spring break deals, it can all come true. Whether it is scuba diving and snorkeling, partying, exploring local history, having a boost of adrenaline during a zip line canopy tour or just sunbathing that you are looking for, you can surely find the right package to book the ideal vacation.
Special Packages for Spring Break – Cancun Deals to Consider
There is a suitable deal for everyone planning to visit Cancun:
With party passes, you can have access to the hottest party venues in the city. Such passes are valid for time periods from 4 nights to 7 nights or more, and they include direct access and open bar for the duration of the party;
All-inclusive deals – these packages usually include not only access to most popular resorts in Cancun, but include all of your meals from sunrise into the night, drinks at your choice of bar, daily activities and entertainment;
Group deals – Cancun, just like any holiday destination, is best enjoyed with friends. There are numerous group deals available. Some hotels offer deals for smaller groups, while others have offers in place for large groups up to 200.
Enjoy Welcoming Waters on Your Spring Break - Cancun Deals for Diving Fans
Air temperature in the area stays just slightly above 80 degrees Fahrenheit and water is comfortably warm between year round. Cancun has excellent deals and special packages not only for seasoned divers – you can also choose to book short diving courses held by the most experienced and most knowledgeable master divers.
If you're planning an unforgettable spring break, Cancun deals abound and will ensure you will have the fun of your life without spending too much - just bear in mind that the area is extremely popular these days, so it is probably a good idea to start hunting for the right deal right away.