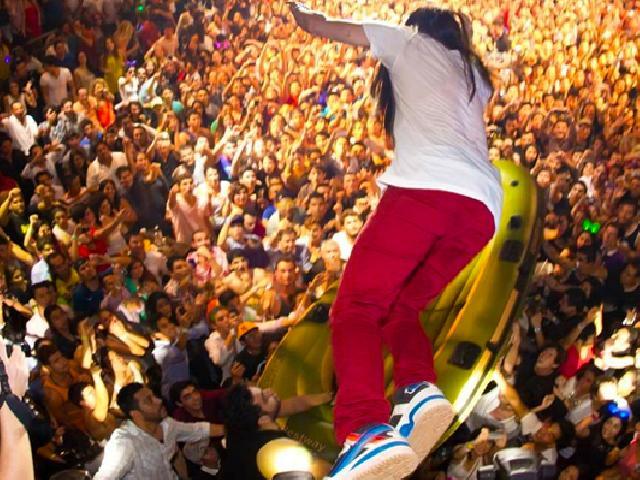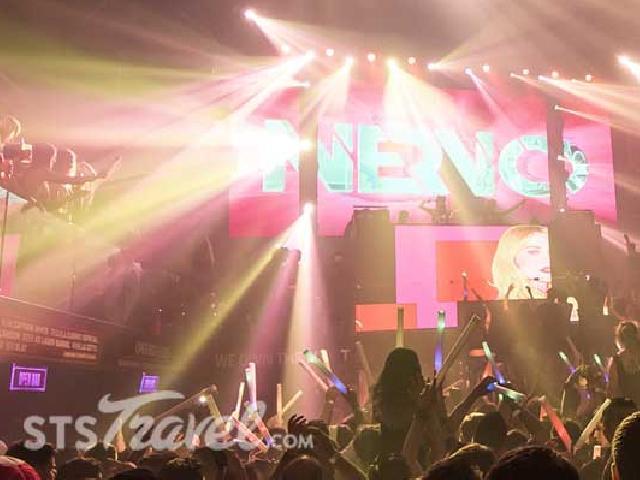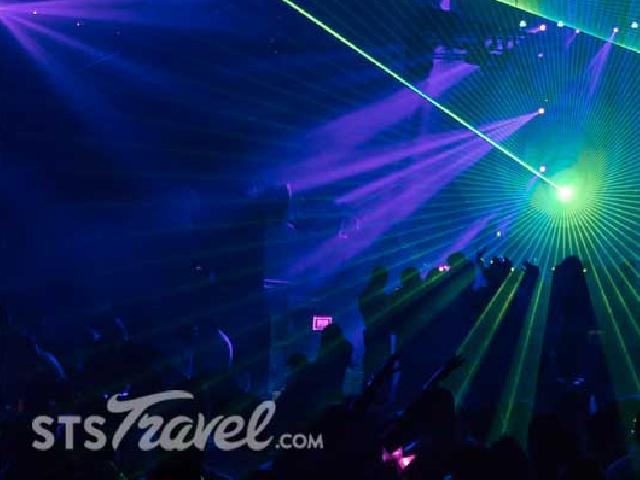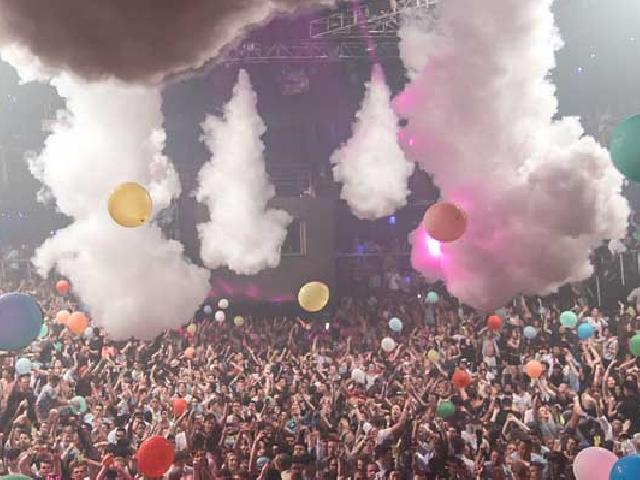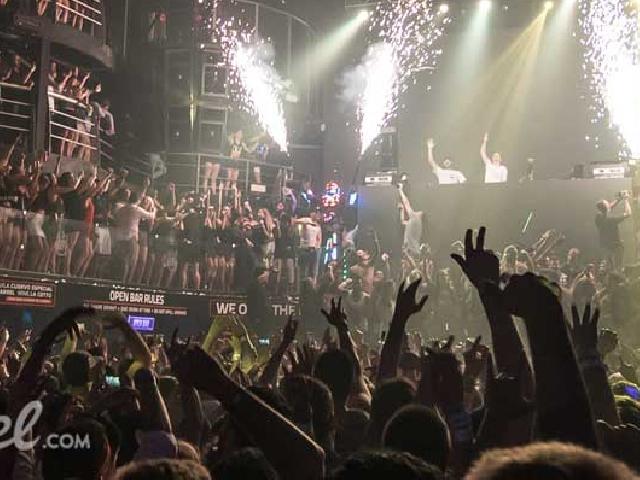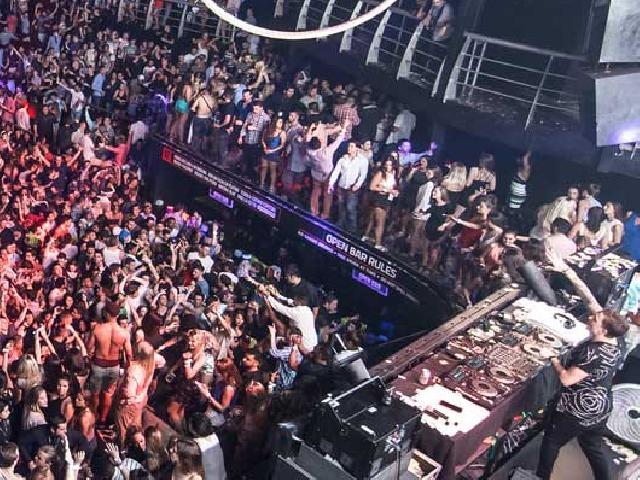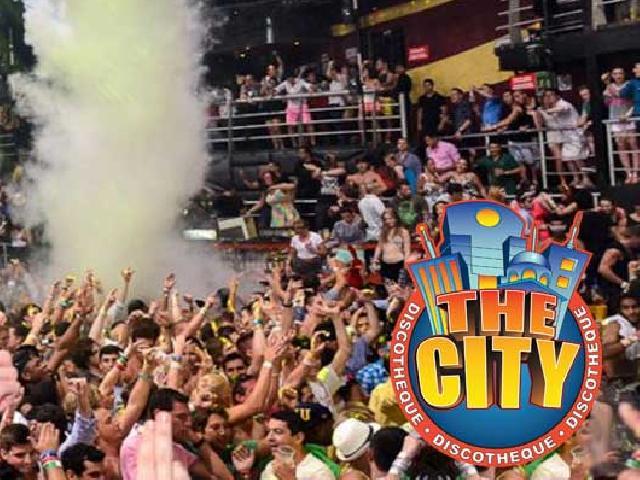 Spring Break at The City
Spring Break at the City – The Biggest Nightclub in Cancun
The City is advertised as the "authority nightclub" in Cancun since 2004, and for good reason. The club features exciting events and is frequently host to celebrity performers and musicians from Mexico and the United States. Partying at The City is a unique experience each time. World renowned DJs set the tone and atmosphere, while the lively staff will be at your disposal every step of the way to offer quality service and a diverse range of drinks. Year after year, the club invites famous DJs like Nicky Romero, Tiesto, Hardwell, Alesso, R3hab and An21. Also, the sheer size of the club makes the atmosphere at The City more impressive than at any other place in Cancun, offering plenty of space to dance and party with thousands of fellow spring breakers.
Exciting Spring Break at the City and a Great Clubbing Experience
For anyone who enjoys hardcore raving, this club is the place to go. It is one among only a few nightclubs in Cancun that offer a party experience of this magnitude. World renowned DJs perform here making it the top all-night live music venue in Cancun. The stadium-like set up is home to glow sticks, confetti and light shows that make spring break at the City just right for extreme party goers. The friendly, yet professional service staff will also help set the atmosphere, while the standing tables in the top sections offer an ideal place for guests to drink unhindered by all the dancing. Keep on the lookout for the best events on Friday nights at The City – a nightclub rated high for its impressive nightlife by hundreds of locals and travelers.
STS SPRING BREAK PARTIES
Monday - The City Live Event Featuring Blasterjaxx & Yellow

Live DJ Chuckie From 10:30 PM to 3:00 AM

Monday - The City Live Event Featuring Blasterjaxx & Yellow

Live Blasterjaxx & Yellow Claw From 10:30 PM to 3:00 AM

Monday - The City Live Event Featuring DVBBS

Live Event Featuring DVBBS From 10:30 PM to 3:00 AM

Monday - The City Live Event Featuring The Chainsmokers

Live Event Featuring The Chainsmokers From 10:30 PM to 3:00 AM

Sunday - STS VIP Live with Galantis

STS Staff don't just find you a place to party, we set you up for an unforgettable experience and we're not joking when we say WE OWN THE NIGHT! With our VIP Party Package we get you a free trip to and from the club, priority entry, and we hook you up with an open bar for 5 hours! We pack the bar with hundreds of Spring Breakers who have one goal in mind... to party til the sun comes up! The City features a monstrous 1,000,000 watt sound system so the music will be crisp and 650 square foot of video screens and the venue features 9 different bars over three floors so drinks are always flowing! You won't want to miss the monstrous 1,000,000 watt sound system and has 650 square foot of video screens. The stage is designed for live entertainment, concerts and DJ presentations with 9 different bars over three floors and up to 6,000 partying Spring Breakers! $105 Cover - Free with/STS VIP Party Package From 10:30 PM to 3:30 AM

Sunday - STS VIP Live with Fisher

STS Staff don't just find you a place to party, we set you up for an unforgettable experience and we're not joking when we say WE OWN THE NIGHT! With our VIP Party Package we get you a free trip to and from the club, priority entry, and we hook you up with an open bar for 5 hours! We pack the bar with hundreds of Spring Breakers who have one goal in mind... to party til the sun comes up! The City features a monstrous 1,000,000 watt sound system so the music will be crisp and 650 square foot of video screens and the venue features 9 different bars over three floors so drinks are always flowing! You won't want to miss the monstrous 1,000,000 watt sound system and has 650 square foot of video screens. The stage is designed for live entertainment, concerts and DJ presentations with 9 different bars over three floors and up to 6,000 partying Spring Breakers! $105 Cover - Free with/STS VIP Party Package From 10:30 PM to 3:30 AM

Monday - STS VIP Live with Gyffin

STS Staff don't just find you a place to party, we set you up for an unforgettable experience and we're not joking when we say WE OWN THE NIGHT! With the STS VIP Party Package we get you priority entry and 10 drink coupons. We pack the bar with hundreds of Spring Breakers who have one goal in mind... to party til the sun comes up! The City features a monstrous 1,000,000 watt sound system so the music will be crisp and 650 square foot of video screens and the venue features 9 different bars over three floors so drinks are always flowing! You won't want to miss the monstrous 1,000,000 watt sound system and has 650 square foot of video screens. The stage is designed for live entertainment, concerts and DJ presentations with 9 different bars over three floors and up to 6,000 partying Spring Breakers! $105 Cover - Free with/STS VIP Party Package From 8:00 PM to 1:00 AM

Monday - STS VIP Live with Jonas Blue

STS Staff don't just find you a place to party, we set you up for an unforgettable experience and we're not joking when we say WE OWN THE NIGHT! With the STS VIP Party Package we get you priority entry and 10 drink coupons. We pack the bar with hundreds of Spring Breakers who have one goal in mind... to party til the sun comes up! The City features a monstrous 1,000,000 watt sound system so the music will be crisp and 650 square foot of video screens and the venue features 9 different bars over three floors so drinks are always flowing! You won't want to miss the monstrous 1,000,000 watt sound system and has 650 square foot of video screens. The stage is designed for live entertainment, concerts and DJ presentations with 9 different bars over three floors and up to 6,000 partying Spring Breakers! $105 Cover - Free with/STS VIP Party Package From 8:00 PM to 1:00 AM

Monday - STS VIP Live with Acraze

STS Staff don't just find you a place to party, we set you up for an unforgettable experience and we're not joking when we say WE OWN THE NIGHT! With the STS VIP Party Package we get you priority entry and 10 drink coupons. We pack the bar with hundreds of Spring Breakers who have one goal in mind... to party til the sun comes up! The City features a monstrous 1,000,000 watt sound system so the music will be crisp and 650 square foot of video screens and the venue features 9 different bars over three floors so drinks are always flowing! You won't want to miss the monstrous 1,000,000 watt sound system and has 650 square foot of video screens. The stage is designed for live entertainment, concerts and DJ presentations with 9 different bars over three floors and up to 6,000 partying Spring Breakers! $105 Cover - Free with/STS VIP Party Package From 8:00 PM to 1:00 AM

Monday - VIP Party Main Event with Sickick

STS Staff don't just find you a place to party, we set you up for an unforgettable experience and we're not joking when we say WE OWN THE NIGHT! With the STS VIP Party Package we get you priority entry and 10 drink coupons. We pack the bar with hundreds of Spring Breakers who have one goal in mind... to party til the sun comes up! The City features a monstrous 1,000,000 watt sound system so the music will be crisp and 650 square foot of video screens and the venue features 9 different bars over three floors so drinks are always flowing! You won't want to miss the monstrous 1,000,000 watt sound system and has 650 square foot of video screens. The stage is designed for live entertainment, concerts and DJ presentations with 9 different bars over three floors and up to 6,000 partying Spring Breakers! $105 Cover - Free with/STS VIP Party Package From 8:00 PM to 1:00 AM

Monday - VIP Event featuring KASHMR

KASHMR LIVE!!! You won't want to miss the amazing show and the 8,000 square foot dance floor, the high energy and hard stomping sounds of KASHMR pulsating to the monstrous 1,000,000 watt sound system and has 650 square foot of video screens. The stage is designed for live entertainment, concerts and DJ presentations with 9 different bars over three floors and up to 6,000 partying Spring Breakers! $90 Cover - Free with/STS VIP Party Package From 10:30 PM to 3:30 AM

Monday - VIP Special Event

The City Cancun host the best party in town! Spring Break at the City features amazing shows and the 8,000 square foot dance floor, the high energy and hard stomping sounds of the monstrous 1,000,000 watt sound system and has 650 square foot of video screens. The stage is designed for live entertainment, concerts and DJ presentations with 9 different bars over three floors and up to 6,000 partying Spring Breakers! Featuring Spring Sounds TBA. $90 Open Bar - Free w/STS VIP Party Package From 10:30 PM to 3:30 AM

Monday - VIP Event featuring DJ Snake

DJ Snake LIVE!!! You won't want to miss the amazing show and the 8,000 square foot dance floor, the high energy and hard stomping sounds of DJ Snake pulsating to the monstrous 1,000,000 watt sound system and has 650 square foot of video screens. The stage is designed for live entertainment, concerts and DJ presentations with 9 different bars over three floors and up to 6,000 partying Spring Breakers! $90 Cover - Free with/STS VIP Party Package From 10:30 PM to 3:30 AM

Monday - VIP Event featuring Marshmello

Marshmello LIVE!!! You won't want to miss the show and the 8,000 square foot dance floor, the high energy and hard stomping sounds of Marshmello pulsating to the monstrous 1,000,000 watt sound system and has 650 square foot of video screens. The stage is designed for live entertainment, concerts and DJ presentations with 9 different bars over three floors and up to 6,000 partying Spring Breakers! $90 Cover - Free with/STS VIP Party Package From 10:30 PM to 3:30 AM

Monday - VIP Event featuring MAK J

MAK J LIVE!!! You won't want to miss the amazing show and the 8,000 square foot dance floor, the high energy and hard stomping sounds of MAK J pulsating to the monstrous 1,000,000 watt sound system and has 650 square foot of video screens. The stage is designed for live entertainment, concerts and DJ presentations with 9 different bars over three floors and up to 6,000 partying Spring Breakers! $90 Cover - Free with/STS VIP Party Package From 10:30 PM to 3:30 AM

Monday - VIP Special Event

The City Cancun host the best party in town! Spring Break at the City features amazing shows and the 8,000 square foot dance floor, the high energy and hard stomping sounds of the monstrous 1,000,000 watt sound system and has 650 square foot of video screens. The stage is designed for live entertainment, concerts and DJ presentations with 9 different bars over three floors and up to 6,000 partying Spring Breakers! Featuring Spring Sounds TBA. $90 Open Bar - Free w/STS VIP Party Package From 10:30 PM to 3:30 AM

Monday - VIP Special Event

The City Cancun host the best party in town! Spring Break at the City features amazing shows and the 8,000 square foot dance floor, the high energy and hard stomping sounds of the monstrous 1,000,000 watt sound system and has 650 square foot of video screens. The stage is designed for live entertainment, concerts and DJ presentations with 9 different bars over three floors and up to 6,000 partying Spring Breakers! Featuring Spring Sounds TBA. $90 Open Bar - Free w/STS VIP Party Package From 10:30 PM to 3:30 AM

Monday - VIP Special Event

The City Cancun host the best party in town! Spring Break at the City features amazing shows and the 8,000 square foot dance floor, the high energy and hard stomping sounds of the monstrous 1,000,000 watt sound system and has 650 square foot of video screens. The stage is designed for live entertainment, concerts and DJ presentations with 9 different bars over three floors and up to 6,000 partying Spring Breakers! Featuring Spring Sounds TBA. $90 Open Bar - Free w/STS VIP Party Package From 10:30 PM to 3:30 AM

Monday - Live Event Featuring Deorro

The City features a monstrous 1,000,000 watt sound system and 650 square foot of video screens. The stage is designed for live entertainment, concerts and DJ presentations with 9 different bars over three floors! $90 Cover - Free with/STS VIP Party Package From 10:30 PM to 3:30 AM

Monday - Live Event Featuring Lil Wayne & Stafford Brothers

You won't want to miss the amazing show and the monstrous 1,000,000 watt sound system and has 650 square foot of video screens. The stage is designed for live entertainment, concerts and DJ presentations with 9 different bars over three floors and up to 6,000 partying Spring Breakers! $90 Cover - Free with/STS VIP Party Package From 10:30 PM to 3:30 AM

Monday - Live Event Featuring Borgore

You won't want to miss the monstrous 1,000,000 watt sound system and has 650 square foot of video screens. The stage is designed for live entertainment, concerts and DJ presentations with 9 different bars over three floors and up to 6,000 partying Spring Breakers! $90 Cover - Free with/STS VIP Party Package From 10:30 PM to 3:30 AM

Monday - Live Event Featuring Lil Jon

You won't want to miss the monstrous 1,000,000 watt sound system and has 650 square foot of video screens. The stage is designed for live entertainment, concerts and DJ presentations with 9 different bars over three floors and up to 6,000 partying Spring Breakers! $90 Cover - Free with/STS VIP Party Package From 10:30 PM to 3:30 AM

Monday - STS VIP w/3LAU

STS Staff don't just find you a place to party, we set you up for an unforgettable experience! With our VIP Party Package we get you a free trip to and from the club, priority entry, and we hook you up with an open bar for 5 hours! We pack the bar with hundreds of Spring Breakers who have one goal in mind... to party til the sun comes up! We brought in American DJ 3LAU to preform his electric style music. The City features a monstrous 1,000,000 watt sound system so the music will be crisp and 650 square foot of video screens and the venue features 9 different bars over three floors so drinks are always flowing! $90 Cover - Free with/STS VIP Party Package From 10:30 PM to 3:30 AM

Monday - STS VIP w/KSHMR

STS Staff don't just find you a place to party, we set you up for an unforgettable experience! With our VIP Party Package we get you a free trip to and from the club, priority entry, and we hook you up with an open bar for 5 hours! We pack the bar with hundreds of Spring Breakers who have one goal in mind... to party til the sun comes up! We brought in American DJ KSHMR to preform his electric style music. The City features a monstrous 1,000,000 watt sound system so the music will be crisp and 650 square foot of video screens and the venue features 9 different bars over three floors so drinks are always flowing! $90 Cover - Free with/STS VIP Party Package From 10:30 PM to 3:30 AM

Monday - STS VIP w/Pauly D

STS Staff don't just find you a place to party, we set you up for an unforgettable experience! With our VIP Party Package we get you a free trip to and from the club, priority entry, and we hook you up with an open bar for 5 hours! We pack the bar with hundreds of Spring Breakers who have one goal in mind... to party til the sun comes up! We brought in World Renowned DJ PAULY D to preform!. The City features a monstrous 1,000,000 watt sound system so the music will be crisp and 650 square foot of video screens and the venue features 9 different bars over three floors so drinks are always flowing! $90 Cover - Free with/STS VIP Party Package From 10:30 PM to 3:30 AM

Monday - STS VIP w/Bassjackers Live

STS Staff don't just find you a place to party, we set you up for an unforgettable experience! With our VIP Party Package we get you a free trip to and from the club, priority entry, and we hook you up with an open bar for 5 hours! We pack the bar with hundreds of Spring Breakers who have one goal in mind... to party til the sun comes up! We brought in Dutch DJ Bassjackers to preform his electronic house style music. The City features a monstrous 1,000,000 watt sound system so the music will be crisp and 650 square foot of video screens and the venue features 9 different bars over three floors so drinks are always flowing! $90 Cover - Free with/STS VIP Party Package From 10:30 PM to 3:30 AM

Monday - STS VIP Live with Rae Sremmurd

STS Staff don't just find you a place to party, we set you up for an unforgettable experience and we're not joking when we say WE OWN THE NIGHT! With our VIP Party Package we get you a free trip to and from the club, priority entry, and we hook you up with an open bar for 5 hours! We pack the bar with hundreds of Spring Breakers who have one goal in mind... to party til the sun comes up! The City features a monstrous 1,000,000 watt sound system so the music will be crisp and 650 square foot of video screens and the venue features 9 different bars over three floors so drinks are always flowing! You won't want to miss the monstrous 1,000,000 watt sound system and has 650 square foot of video screens. The stage is designed for live entertainment, concerts and DJ presentations with 9 different bars over three floors and up to 6,000 partying Spring Breakers! $105 Cover - Free with/STS VIP Party Package From 10:30 PM to 3:30 AM

Monday - STS VIP Live with Rick Ross

STS Staff don't just find you a place to party, we set you up for an unforgettable experience and we're not joking when we say WE OWN THE NIGHT! With our VIP Party Package we get you a free trip to and from the club, priority entry, and we hook you up with an open bar for 5 hours! We pack the bar with hundreds of Spring Breakers who have one goal in mind... to party til the sun comes up! The City features a monstrous 1,000,000 watt sound system so the music will be crisp and 650 square foot of video screens and the venue features 9 different bars over three floors so drinks are always flowing! You won't want to miss the monstrous 1,000,000 watt sound system and has 650 square foot of video screens. The stage is designed for live entertainment, concerts and DJ presentations with 9 different bars over three floors and up to 6,000 partying Spring Breakers! $100 Cover - Free with/STS VIP Party Package From 10:30 PM to 3:30 AM

Tuesday - STS VIP Live

STS Staff don't just find you a place to party, we set you up for an unforgettable experience and we're not joking when we say WE OWN THE NIGHT! With our VIP Party Package we get you a free trip to and from the club, priority entry, and we hook you up with an open bar for 5 hours! We pack the bar with hundreds of Spring Breakers who have one goal in mind... to party til the sun comes up! The City features a monstrous 1,000,000 watt sound system so the music will be crisp and 650 square foot of video screens and the venue features 9 different bars over three floors so drinks are always flowing! You won't want to miss the monstrous 1,000,000 watt sound system and has 650 square foot of video screens. The stage is designed for live entertainment, concerts and DJ presentations with 9 different bars over three floors and up to 6,000 partying Spring Breakers! $105 Cover - Free with/STS VIP Party Package From 10:30 PM to 3:30 AM

Thursday - We Own The Night

STS Staff don't just find you a place to party, we set you up for an unforgettable experience and we're not joking when we say WE OWN THE NIGHT! With the STS VIP Party Package we get you priority entry and 10 drink coupons. We pack the bar with hundreds of Spring Breakers who have one goal in mind... to party til the sun comes up! The City features a monstrous 1,000,000 watt sound system so the music will be crisp and 650 square foot of video screens and the venue features 9 different bars over three floors so drinks are always flowing! You won't want to miss the monstrous 1,000,000 watt sound system and has 650 square foot of video screens. The stage is designed for live entertainment, concerts and DJ presentations with 9 different bars over three floors and up to 6,000 partying Spring Breakers! $105 Cover - Free with/STS VIP Party Package From 8:00 PM to 1:00 AM

Thursday - STS VIP Live with Dj Madds

STS Staff don't just find you a place to party, we set you up for an unforgettable experience and we're not joking when we say WE OWN THE NIGHT! With the STS VIP Party Package we get you priority entry and 10 drink coupons.! We pack the bar with hundreds of Spring Breakers who have one goal in mind... to party til the sun comes up! The City features a monstrous 1,000,000 watt sound system so the music will be crisp and 650 square foot of video screens and the venue features 9 different bars over three floors so drinks are always flowing! You won't want to miss the monstrous 1,000,000 watt sound system and has 650 square foot of video screens. The stage is designed for live entertainment, concerts and DJ presentations with 9 different bars over three floors and up to 6,000 partying Spring Breakers! $105 Cover - Free with/STS VIP Party Package From 8:00 PM to 1:00 AM

Thursday - STS VIP Live with Stafford Brothers

STS Staff don't just find you a place to party, we set you up for an unforgettable experience and we're not joking when we say WE OWN THE NIGHT! With the STS VIP Party Package we get you priority entry and 10 drink coupons. We pack the bar with hundreds of Spring Breakers who have one goal in mind... to party til the sun comes up! The City features a monstrous 1,000,000 watt sound system so the music will be crisp and 650 square foot of video screens and the venue features 9 different bars over three floors so drinks are always flowing! You won't want to miss the monstrous 1,000,000 watt sound system and has 650 square foot of video screens. The stage is designed for live entertainment, concerts and DJ presentations with 9 different bars over three floors and up to 6,000 partying Spring Breakers! $105 Cover - Free with/STS VIP Party Package From 8:00 PM to 1:00 AM

Thursday - We Own The Night

STS Staff don't just find you a place to party, we set you up for an unforgettable experience and we're not joking when we say WE OWN THE NIGHT! With the STS VIP Party Package we get you priority entry and 10 drink coupons. We pack the bar with hundreds of Spring Breakers who have one goal in mind... to party til the sun comes up! The City features a monstrous 1,000,000 watt sound system so the music will be crisp and 650 square foot of video screens and the venue features 9 different bars over three floors so drinks are always flowing! You won't want to miss the monstrous 1,000,000 watt sound system and has 650 square foot of video screens. The stage is designed for live entertainment, concerts and DJ presentations with 9 different bars over three floors and up to 6,000 partying Spring Breakers! $105 Cover - Free with/STS VIP Party Package From 8:00 PM to 1:00 AM

Thursday - VIP Party Red District Nights

The City is club for people of all ages, both local to Cancun as well as Spring Breaker's, to have a great time. The City features a tri-level, state-of-the-art nightclub, a beach club, a lounge, a restaurant, and a terrace bar. The facade: A three dimensional city skyline, with skyscrapers, towers, and various styles of architecture. Simply, a city in the middle of Cancun's party zone. Open Bar Free w/STS VIP Party Package From 10:30 PM to 3:30 AM

Thursday - VIP Party Glamour

The City is club for people of all ages, both local to Cancun as well as Spring Breaker's, to have a great time. The City features a tri-level, state-of-the-art nightclub, a beach club, a lounge, a restaurant, and a terrace bar. The facade: A three dimensional city skyline, with skyscrapers, towers, and various styles of architecture. Simply, a city in the middle of Cancun's party zone. Open Bar Free w/STS VIP Party Package From 10:30 PM to 3:30 AM

Thursday - VIP Special Event We Own The Night

The City Cancun host the best party in town! Spring Break at the City features amazing shows and the 8,000 square foot dance floor, the high energy and hard stomping sounds of the monstrous 1,000,000 watt sound system and has 650 square foot of video screens. The stage is designed for live entertainment, concerts and DJ presentations with 9 different bars over three floors and up to 6,000 partying Spring Breakers! Featuring Spring Sounds TBA. $90 Open Bar - Free w/STS VIP Party Package From 10:30 PM to 3:30 AM

Thursday - Live Event Featuring Alex Loop

You won't want to miss the high energy and hard stomping sounds pulsating to the monstrous 1,000,000 watt sound system and has 650 square foot of video screens. The stage is designed for live entertainment, concerts and DJ presentations with 9 different bars over three floors and up to 6,000 partying Spring Breakers! $90 Cover - Free with/STS VIP Party Package From 10:30 PM to 3:30 AM

Thursday - We Own The Night

You won't want to miss the monstrous 1,000,000 watt sound system and has 650 square foot of video screens. The stage is designed for live entertainment, concerts and DJ presentations with 9 different bars over three floors and up to 6,000 partying Spring Breakers! $90 Cover - Free with/STS VIP Party Package From 10:30 PM to 3:30 AM

Thursday - We Own The Night

You won't want to miss the amazing show and the 8,000 square foot dance floor, the high energy and hard stomping sounds pulsating to the monstrous 1,000,000 watt sound system and has 650 square foot of video screens. The stage is designed for live entertainment, concerts and DJ presentations with 9 different bars over three floors and up to 6,000 partying Spring Breakers! Featuring DJ's Alex Loop & Victor Hugo. $90 Cover - Free with/STS VIP Party Package From 10:30 PM to 3:30 AM

Thursday - Live Event Featuring Dzecko

You won't want to miss the monstrous 1,000,000 watt sound system and has 650 square foot of video screens. The stage is designed for live entertainment, concerts and DJ presentations with 9 different bars over three floors and up to 6,000 partying Spring Breakers! $90 Cover - Free with/STS VIP Party Package From 10:30 PM to 3:30 AM

Thursday - Live Event Featuring Julian Jordan

You won't want to miss the amazing show the monstrous 1,000,000 watt sound system and has 650 square foot of video screens. The stage is designed for live entertainment, concerts and DJ presentations with 9 different bars over three floors and up to 6,000 partying Spring Breakers! $90 Cover - Free with/STS VIP Party Package From 10:30 PM to 3:30 AM

Thursday - Electric

The City features a monstrous 1,000,000 watt sound system and 650 square foot of video screens. The stage is designed for live entertainment, concerts and DJ presentations with 9 different bars over three floors and up to 6,000 partying Spring Breakers! $90 Cover - Free with/STS VIP Party Package From 10:30 PM to 3:30 AM

Thursday - STS VIP w/Jay Hardaway

STS Staff don't just find you a place to party, we set you up for an unforgettable experience and we're not joking when we say WE OWN THE NIGHT! With our VIP Party Package we get you a free trip to and from the club, priority entry, and we hook you up with an open bar for 5 hours! We pack the bar with hundreds of Spring Breakers who have one goal in mind... to party til the sun comes up! The City features a monstrous 1,000,000 watt sound system so the music will be crisp and 650 square foot of video screens and the venue features 9 different bars over three floors so drinks are always flowing! You won't want to miss the monstrous 1,000,000 watt sound system and has 650 square foot of video screens. The stage is designed for live entertainment, concerts and DJ presentations with 9 different bars over three floors and up to 6,000 partying Spring Breakers! $90 Cover - Free with/STS VIP Party Package From 10:30 PM to 3:30 AM

Thursday - STS VIP w/Loud Luxury Live

STS Staff don't just find you a place to party, we set you up for an unforgettable experience and we're not joking when we say WE OWN THE NIGHT! With our VIP Party Package we get you a free trip to and from the club, priority entry, and we hook you up with an open bar for 5 hours! We pack the bar with hundreds of Spring Breakers who have one goal in mind... to party til the sun comes up! The City features a monstrous 1,000,000 watt sound system so the music will be crisp and 650 square foot of video screens and the venue features 9 different bars over three floors so drinks are always flowing! You won't want to miss the monstrous 1,000,000 watt sound system and has 650 square foot of video screens. The stage is designed for live entertainment, concerts and DJ presentations with 9 different bars over three floors and up to 6,000 partying Spring Breakers! $90 Cover - Free with/STS VIP Party Package From 10:30 PM to 3:30 AM

Thursday - STS VIP w/Borgeous Live

STS Staff don't just find you a place to party, we set you up for an unforgettable experience and we're not joking when we say WE OWN THE NIGHT! With our VIP Party Package we get you a free trip to and from the club, priority entry, and we hook you up with an open bar for 5 hours! We pack the bar with hundreds of Spring Breakers who have one goal in mind... to party til the sun comes up! The City features a monstrous 1,000,000 watt sound system so the music will be crisp and 650 square foot of video screens and the venue features 9 different bars over three floors so drinks are always flowing! You won't want to miss the monstrous 1,000,000 watt sound system and has 650 square foot of video screens. The stage is designed for live entertainment, concerts and DJ presentations with 9 different bars over three floors and up to 6,000 partying Spring Breakers! $90 Cover - Free with/STS VIP Party Package From 10:30 PM to 3:30 AM

Thursday - STS VIP w/Stafford Brothers

STS Staff don't just find you a place to party, we set you up for an unforgettable experience and we're not joking when we say WE OWN THE NIGHT! With our VIP Party Package we get you a free trip to and from the club, priority entry, and we hook you up with an open bar for 5 hours! We pack the bar with hundreds of Spring Breakers who have one goal in mind... to party til the sun comes up! The City features a monstrous 1,000,000 watt sound system so the music will be crisp and 650 square foot of video screens and the venue features 9 different bars over three floors so drinks are always flowing! You won't want to miss the monstrous 1,000,000 watt sound system and has 650 square foot of video screens. The stage is designed for live entertainment, concerts and DJ presentations with 9 different bars over three floors and up to 6,000 partying Spring Breakers! $90 Cover - Free with/STS VIP Party Package From 10:30 PM to 3:30 AM

Thursday - We Own The Night

STS Staff don't just find you a place to party, we set you up for an unforgettable experience and we're not joking when we say WE OWN THE NIGHT! With our VIP Party Package we get you a free trip to and from the club, priority entry, and we hook you up with an open bar for 5 hours! We pack the bar with hundreds of Spring Breakers who have one goal in mind... to party til the sun comes up! The City features a monstrous 1,000,000 watt sound system so the music will be crisp and 650 square foot of video screens and the venue features 9 different bars over three floors so drinks are always flowing! You won't want to miss the monstrous 1,000,000 watt sound system and has 650 square foot of video screens. The stage is designed for live entertainment, concerts and DJ presentations with 9 different bars over three floors and up to 6,000 partying Spring Breakers! $90 Cover - Free with/STS VIP Party Package From 10:30 PM to 3:30 AM

Thursday - We Own The Night

STS Staff don't just find you a place to party, we set you up for an unforgettable experience and we're not joking when we say WE OWN THE NIGHT! With our VIP Party Package we get you a free trip to and from the club, priority entry, and we hook you up with an open bar for 5 hours! We pack the bar with hundreds of Spring Breakers who have one goal in mind... to party til the sun comes up! The City features a monstrous 1,000,000 watt sound system so the music will be crisp and 650 square foot of video screens and the venue features 9 different bars over three floors so drinks are always flowing! You won't want to miss the monstrous 1,000,000 watt sound system and has 650 square foot of video screens. The stage is designed for live entertainment, concerts and DJ presentations with 9 different bars over three floors and up to 6,000 partying Spring Breakers! $90 Cover - Free with/STS VIP Party Package From 10:30 PM to 3:30 AM

Thursday - STS VIP Live with Stafford Brothers

STS Staff don't just find you a place to party, we set you up for an unforgettable experience and we're not joking when we say WE OWN THE NIGHT! With our VIP Party Package we get you a free trip to and from the club, priority entry, and we hook you up with an open bar for 5 hours! We pack the bar with hundreds of Spring Breakers who have one goal in mind... to party til the sun comes up! The City features a monstrous 1,000,000 watt sound system so the music will be crisp and 650 square foot of video screens and the venue features 9 different bars over three floors so drinks are always flowing! You won't want to miss the monstrous 1,000,000 watt sound system and has 650 square foot of video screens. The stage is designed for live entertainment, concerts and DJ presentations with 9 different bars over three floors and up to 6,000 partying Spring Breakers! $80 Cover - Free with/STS VIP Party Package From 10:30 PM to 3:30 AM

Thursday - STS VIP Live with Dannic

STS Staff don't just find you a place to party, we set you up for an unforgettable experience and we're not joking when we say WE OWN THE NIGHT! With our VIP Party Package we get you a free trip to and from the club, priority entry, and we hook you up with an open bar for 5 hours! We pack the bar with hundreds of Spring Breakers who have one goal in mind... to party til the sun comes up! The City features a monstrous 1,000,000 watt sound system so the music will be crisp and 650 square foot of video screens and the venue features 9 different bars over three floors so drinks are always flowing! You won't want to miss the monstrous 1,000,000 watt sound system and has 650 square foot of video screens. The stage is designed for live entertainment, concerts and DJ presentations with 9 different bars over three floors and up to 6,000 partying Spring Breakers! $85 Cover - Free with/STS VIP Party Package From 10:30 PM to 3:30 AM

Thursday - STS VIP Live with Brooks

STS Staff don't just find you a place to party, we set you up for an unforgettable experience and we're not joking when we say WE OWN THE NIGHT! With our VIP Party Package we get you a free trip to and from the club, priority entry, and we hook you up with an open bar for 5 hours! We pack the bar with hundreds of Spring Breakers who have one goal in mind... to party til the sun comes up! The City features a monstrous 1,000,000 watt sound system so the music will be crisp and 650 square foot of video screens and the venue features 9 different bars over three floors so drinks are always flowing! You won't want to miss the monstrous 1,000,000 watt sound system and has 650 square foot of video screens. The stage is designed for live entertainment, concerts and DJ presentations with 9 different bars over three floors and up to 6,000 partying Spring Breakers! $85 Cover - Free with/STS VIP Party Package From 10:30 PM to 3:30 AM

Thursday - We Own The Night

STS Staff don't just find you a place to party, we set you up for an unforgettable experience and we're not joking when we say WE OWN THE NIGHT! With our VIP Party Package we get you a free trip to and from the club, priority entry, and we hook you up with an open bar for 5 hours! We pack the bar with hundreds of Spring Breakers who have one goal in mind... to party til the sun comes up! The City features a monstrous 1,000,000 watt sound system so the music will be crisp and 650 square foot of video screens and the venue features 9 different bars over three floors so drinks are always flowing! You won't want to miss the monstrous 1,000,000 watt sound system and has 650 square foot of video screens. The stage is designed for live entertainment, concerts and DJ presentations with 9 different bars over three floors and up to 6,000 partying Spring Breakers! $60 Cover - Free with/STS VIP Party Package From 10:30 PM to 3:30 AM

Saturday - VIP Foam Madness

You won't want to miss the one and only Foam Madness party that takes place each Sunday during Spring Break at the City. Contests, amazing shows and the 8,000 square foot dance floor, the high energy and hard stomping sounds of DJ Jay Ceooh pulsating to the monstrous 1,000,000 watt sound system and has 650 square foot of video screens. The stage is designed for live entertainment, concerts and DJ presentations with 9 different bars over three floors and up to 6,000 partying Spring Breakers! $70 Open Bar - Free w/STS VIP Party Package From 10:30 PM to 3:00 AM

Saturday - Foam Madness

You won't want to miss the one and only Foam Madness party that takes place at the City. Amazing shows and the 8,000 square foot dance floor, the high energy and hard stomping sounds pulsating to the monstrous 1,000,000 watt sound system and has 650 square foot of video screens. $90 Open Bar - Free w/STS VIP Party Package From 10:30 PM to 3:30 AM