Cancun spring break parties are like no other. With the STS Travel VIP INFUSION Package, you will have exclusive access to Cancun clubs and parties with massive sound systems and open bars. Here are some of the best clubs Cancun has to offer during your Spring Break!
This massively popular club plays host to incredible shows and performers.  An extremely dynamic location, giant screens line the walls as themed shows featuring the likes of The 300, Michael Jackson and Beetlejuice take place. Dance, party and drink the night away as you watch acrobatics and on-stage dancers. With a wide variety of entertainment, it almost resembles a fun house. When you enter, you are given a complimentary shot and there is a maze that guides you into a gigantic dance floor. This is by far one of the coolest Spring Break experiences to be apart of.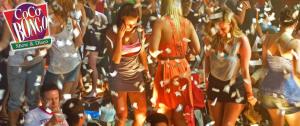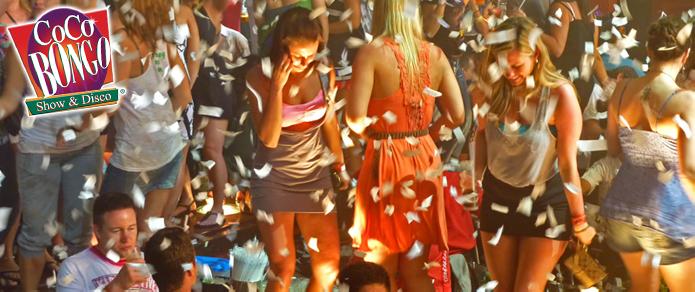 Once you see this club, you want to be inside immediately. Grand, roman-like architecture lines the outside walls. This club is larger than Mandala and fits hundreds of people. You will also want to wear more than beach clothes, this where you dress-to-impress! And if you love to party, this is where you need to be. From EDM to rap and hip-hop, the DJ keeps you on the dance floor the entire time.
This place most resembles New York style clubs and has giant hanging chandeliers from the ceilings. There are open bars and giant screens with amazing light shows and fog that add to this sexy spring break atmosphere.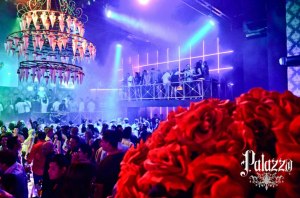 The City is known as "the mecca" of spring break clubs in Cancun. Dos Equis sponsors massive foam parties and over 2,500 people can fit into this giant venue every night. Major artists like Tiesto, Hardwell, Nicky Romero and Nervo are just a few among the DJs and producers that have made their way down for Spring Break in Cancun. This is the largest nightclub in Latin America and looks as if it is a giant stadium with multiple levels to party the night away on.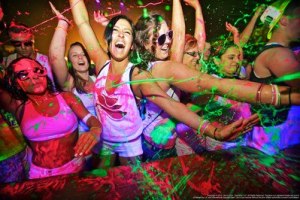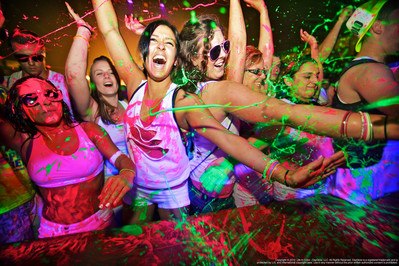 Mandala Beach Club is one of the hottest places to party the day and night away on Spring Break in Cancun. With pools and a stage with DJ pumping the latest music, you will feel like you are on Miami beach. The club is right on the water and hosts some of the best beach parties with big-name entertainers.

Situated as an amphitheater, there are multiple levels of the club you can access. There is stadium-like seating with VIP levels that look down on the massive dance floor. The music at Mandala is unreal and has played host to the likes of Avicii and Calvin Harris. This is a great place if you wan to dance the night away and the drink choices are unreal. The VIP section is almost like a skybox for a club where you can see everything that is happening and enjoy your own private party.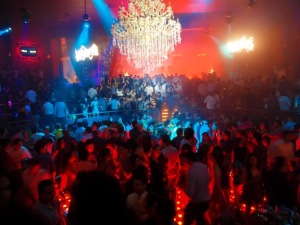 If you want a more laid back night from the Cancun spring break club scene, Senor Frogs is the perfect venue. Senor Frogs has become a staple of Cancun nightlife and is extremely popular. You haven't truly been to spring break in Cancun until you visit this ultimate bar. There are specialty drinks and their famous yards. The atmosphere is more intimate and is a great place to dance and meet people. There are also contests on their stage sponsored by various brands and companies.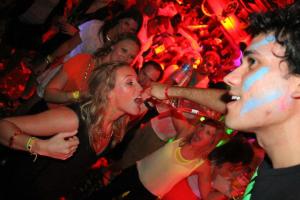 If you want to party Vegas-style, this club will cater to your every need. With multiple levels, laser shows, poles and platforms for people to dance on you will never want to leave. This is another club where you should dress to impress and leave the beachwear back at the hotel room. Get ready for a wild night with insane light shows and people dressed in absurd costumes like the Robo man who is covered in robotic, metallic gear.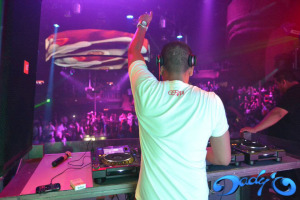 Spring Break in Cancun is not complete until you go on the Caribbean Carnival. This boat takes you on a party excursion to the Isla Mujeres. There are endless drinks and a DJ on the boat to get you there and back in style. There is also snorkeling once you get to the island as well as a giant buffet of authentic Mexican food. After you eat, head to where the stage is and open bar for different contests, dancers and more entertainment. One of our favorites is the wet t-shirt contest!