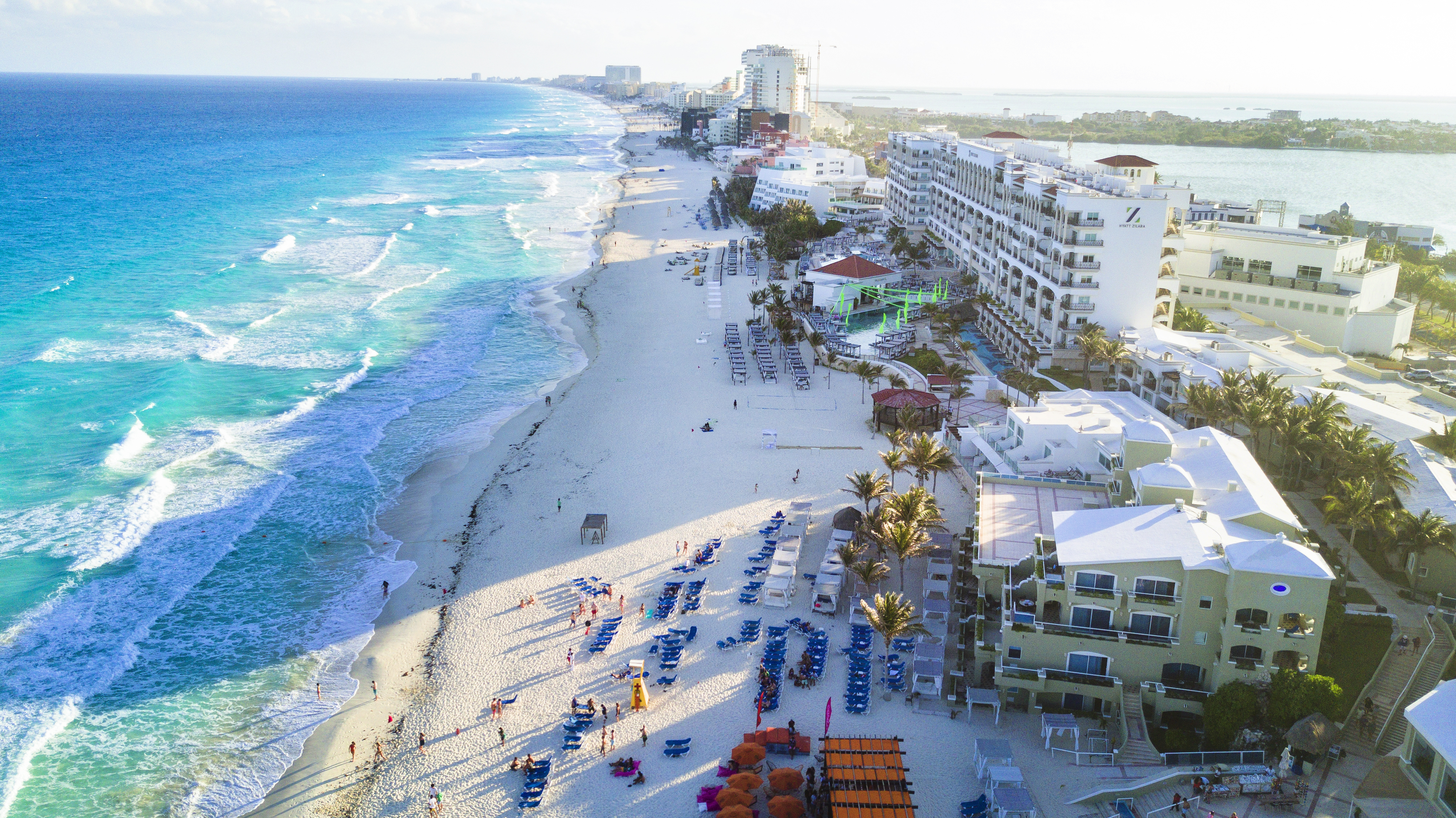 As Spring Break 2018 comes to a close, we have been seeing some of the best spring break stories come out in the news lately recapping on this year across the globe.  The Spring Break scene has definitely been heating up the headlines.  According to Airlines for America, between March 1 and April 30 the nation's airlines had a record breaking people expected to fly at an all time high of 151 million people (up 4% from last Spring Break).
For starters, we got a good laugh out of the fact that former Auburn head coach and UNC defensive coordinator Gene Chizik accompanied his daughters on Spring Break to Mexico this year!  He boasts he is a "helicopter dad" and only agreed to let the girls go down to Mexico if he accompanied them and stayed at a hotel one mile up the road.  He claims he trusts his girls wholeheartedly… but it is everyone else around them he doesn't trust.  He seemed to be having a good time when he live tweeted a video from a foam pool party!
Many had concerns about traveling to Mexico this year.  In many areas of Baja California Mexico, the tourism industry and state officials have been making reports of a serious bounce back this season after years of security concerns due to drug violence.  A student from Nevada named Samantha reported, "Before we came we were all kind of nervous because we heard all kinds of stories, but it's been very easy, very fun. We love it! We're having a blast."  Officials noted that they increased security patrols in tourist areas with the help of both state and federal agencies this Spring Break.
Many of the other articles emerging include celebrities who have been stripping down to heat up Instagram with pictures of their beach bodies as they make some great international trips.  News outlets have been releasing articles with safety spring break tips, packing suggestions, and tips for a successful return to school after Spring Break.  With all these stories coming out in the news we are sad to wave Spring Break 2018 goodbye, it was a wild ride!
SOURCES:
http://www.dailymail.co.uk/news/article-5551729/Gene-Chizik-reveals-went-SPRING-BREAK-twin-daughters-20.html
https://www.nbcsandiego.com/news/local/More-Tourists-Flocking-to-Mexico-This-Spring-Break–478315553.html