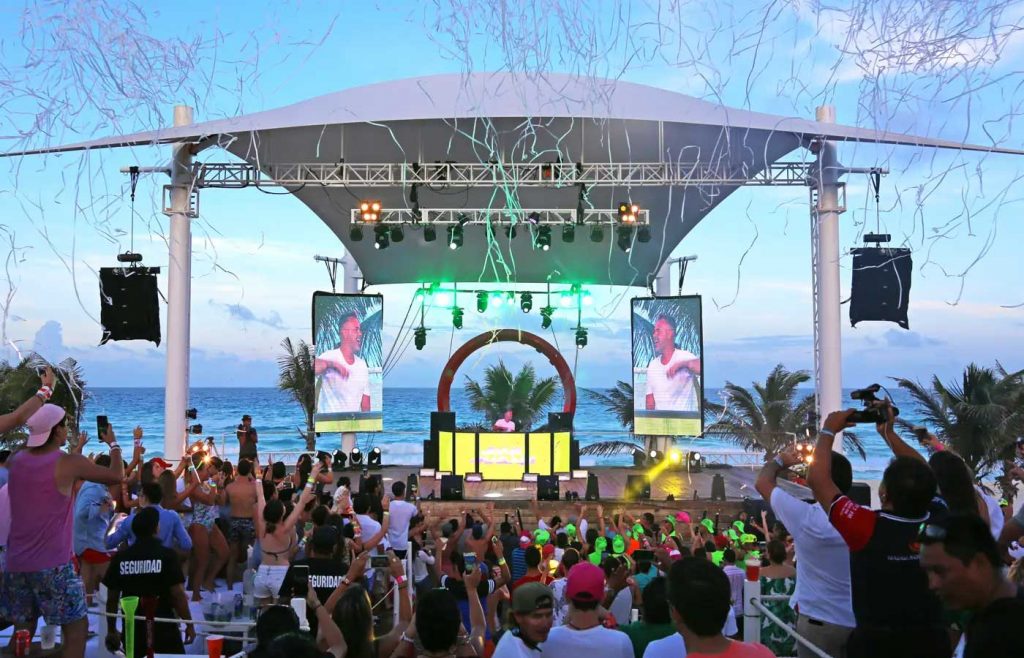 Spring Break 2024: Unleash the Fun in Cancun at Grand Oasis Cancun Resort and Spring Sounds Festival
When it comes to Spring Break STS Travel destinations, Cancun, Mexico, has long held the title of the ultimate party paradise. With its stunning weather, crystal-clear blue waters, and pristine white sand beaches, it's no wonder that thousands of college students from all over the United States flock to this tropical haven each year. In 2024, Spring Break in Cancun promises to be bigger and better than ever, featuring non-stop parties, epic headliners, party cruises, and pool and beach shenanigans. And there's no better place to experience this springtime revelry than the Grand Oasis Cancun Resort, the official Spring Break STS Headquarters. To top it all off, the Spring Sounds Festival will bring the beats to keep the party going all night long.
Cancun: The #1 Spring Break Destination:
Cancun has solidified its reputation as the number one Spring Break destination, and it's not hard to see why. The combination of perfect weather, pristine beaches, and vibrant nightlife makes it an irresistible choice for college students seeking an unforgettable Spring Break experience. In 2024, the Spring Break season in Cancun will run from February 24 to March 31, ensuring you have ample time to soak up the sun and immerse yourself in the festivities.
The Grand Oasis Cancun Resort: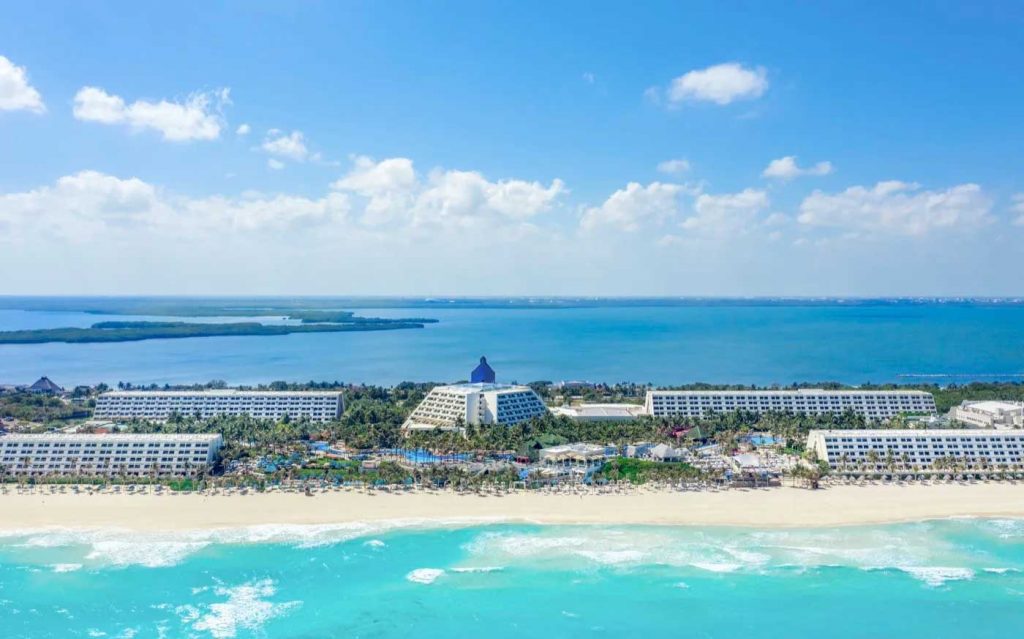 If there's one place to be at the heart of the action, it's the Grand Oasis Cancun Resort. This all-inclusive paradise boasts 1,500 rooms, 8 restaurants, and 8 bars to cater to your every need. The resort is a hub of constant entertainment and fun, making it the perfect Spring Break headquarters.
Oasis Beach Club: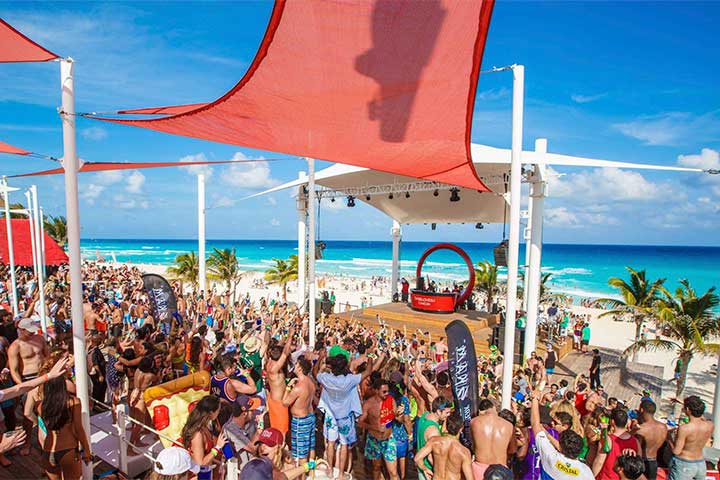 The Oasis Beach Club at the Grand Oasis Cancun is where the magic happens. It hosts live concerts, showcases international DJs, runs exciting contests, and throws themed parties that will keep you dancing all day and night. The crown jewel is the quarter-mile-long pool, which is the place to be during the day. With two fully stocked swim-up bars, live DJs, and poolside dancing, you'll have a blast.
Coyote Loco:
The party doesn't stop when the sun goes down. Oasis Beach Club leads the way to the Oasis nightclub, Coyote Loco, where the beats continue to pump, and the good times roll. Get ready for epic nights filled with dancing, laughter, and unforgettable moments.
Spring Sounds Festival: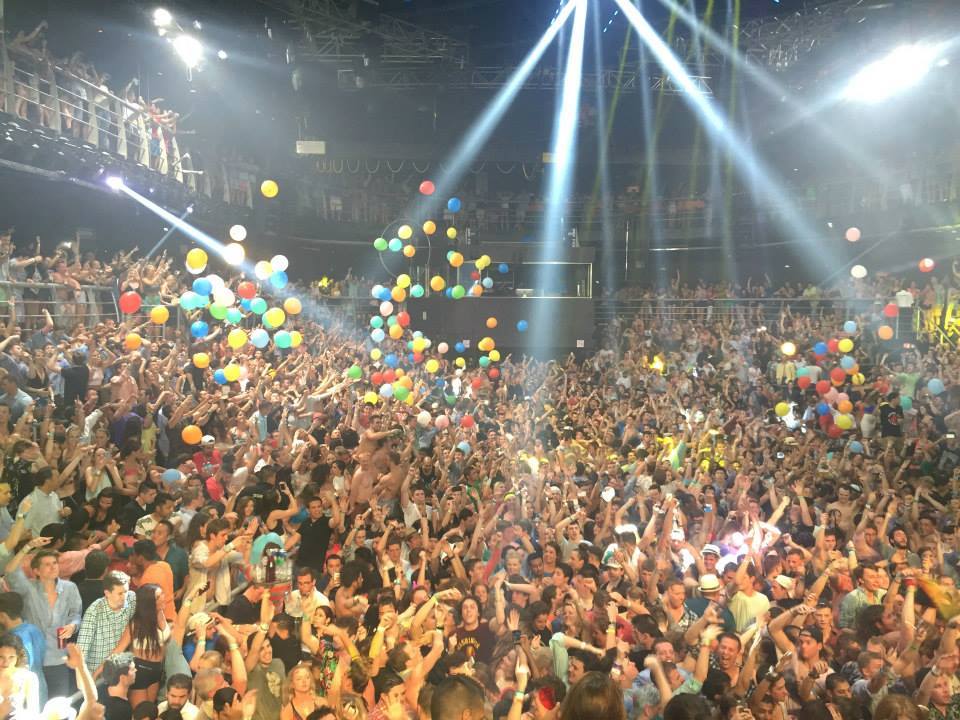 To take your Spring Break experience up a notch, the Spring Sounds Festival is a must-attend event. This concert series features top DJs and performers, and it takes place at popular venues like The City, Mandala Beach Club, D' Cave, and Mandala. The 2024 lineup is set to include sensational acts like Steve Aoki, Timmy Trumpet, Loud Luxury, and Cedric Gervais. With beats that will make your heart race and energy that never wanes, the Spring Sounds Festival will keep you grooving all night long.
STS VIP Party Package:
For the ultimate Spring Break experience, consider upgrading to the STS VIP Party Package, which includes access to Spring Sounds Festival and other exclusive perks. It's your golden ticket to an unforgettable adventure.
Spring Break 2024 in Cancun is shaping up to be a legendary experience, and there's no better place to be at the heart of the action than the Grand Oasis Cancun Resort. From non-stop parties and epic headliners to the Spring Sounds Festival featuring world-renowned DJs, this is a Spring Break you'll remember for a lifetime. Make memories, meet new friends, and let loose in this tropical paradise. Cancun awaits, and the countdown to Spring Break 2024 has officially begun!