BEST CLUBS IN Panama City, USA FOR SPRING BREAK
Spring Break Panama City Beach offers the largest lineup of live concerts, celebrity appearances and special events. Be one of millions and let go and enjoy this world famous week long party. Check out the ultimate party spots such as Harpoon Harry's, Hammerhead Fred's, Spinnaker Beach Club, Coyote Ugly and a ton more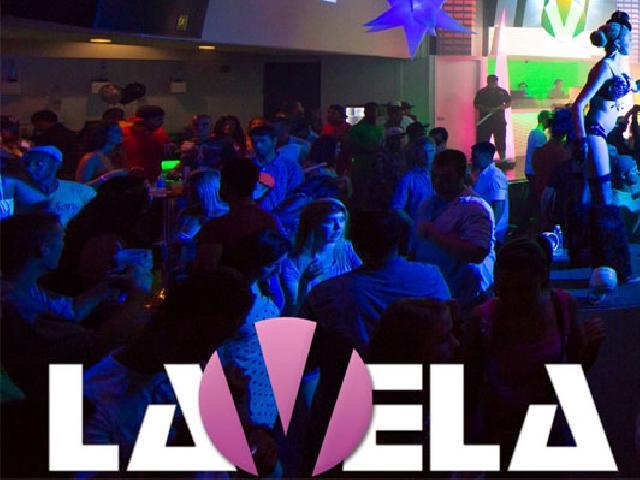 Club La Vela is not only the largest nightclub in the USA, it is also one of the trendiest and most respected nightclubs in the world. As such, Club La Vela has to continuously reinvent itself to stay on the cutting edge of entertainment and club life. By doing so Club La Vela adds new theme rooms on a yearly basis to its already huge arsenal of on site clubs all of which are located under one roof! Each theme room has its own atmosphere, ambiance, feel, and audience.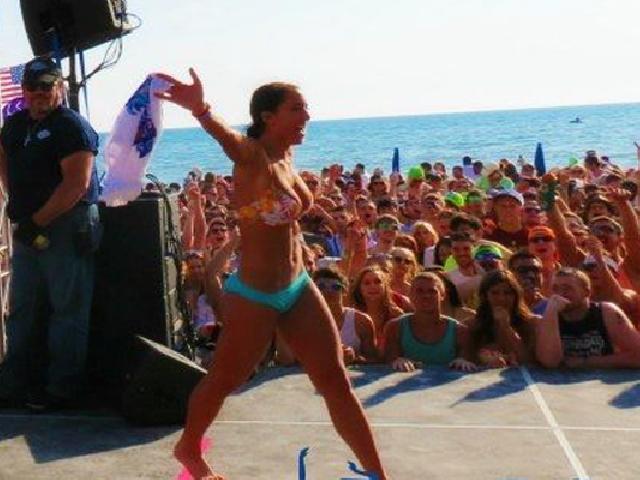 Spinnaker has evolved over the years, but in essence, it remain the same: A great place, built on a beautiful beach.

They've been an international hit (hosted MTV's FIRST Spring Break broadcast), and a locals favorite. They've added an amazing entertainment deck, an untouchable VIP Lounge, and the Paradise Grill, which has become one of Panama City Beach's best restaurants.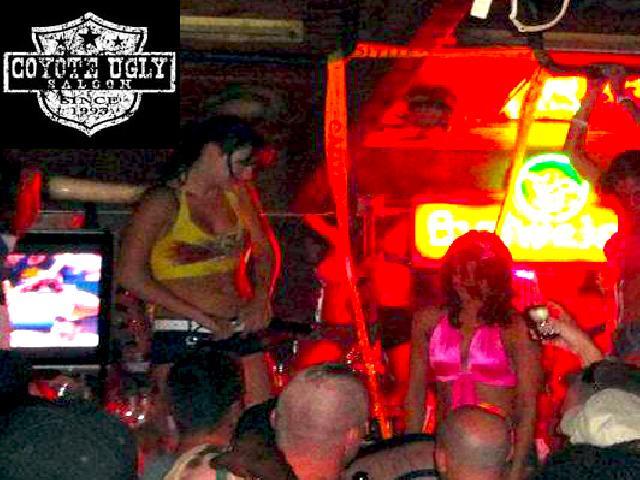 We party every night until 4am no matter what! Coyote Ugly provides the best entertainment on the beach for local and visitors alike! Great times, great people and plenty of Ugly entertainment!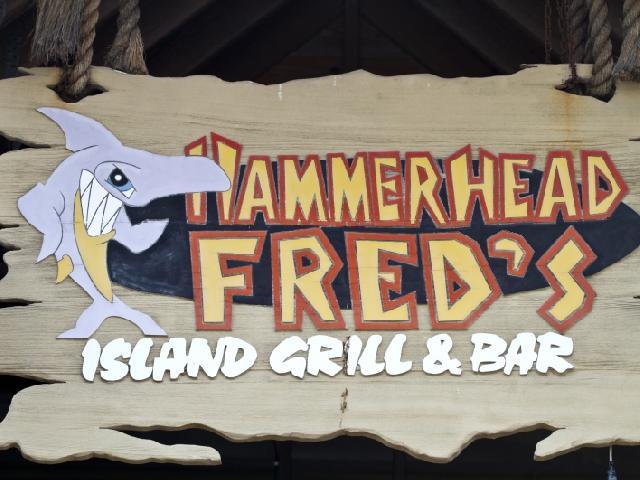 Serving up unique local gulf fresh seafood dishes in a casual, rustic setting. The coldest Apalachicola oysters you ever put in your mouth and dishes like Shrimp Trinidad and Grouper Monterey make Fred's a favorite with locals and visitors alike. Hammerhead Fred's is a great place to eat inside or out, relax and kick your shoes off and have a good time. Local seafood, local flavor and local music. Hammerhead Fred's Seafood Restaurant features sports on more than 12 big screen flat panel TVs year round.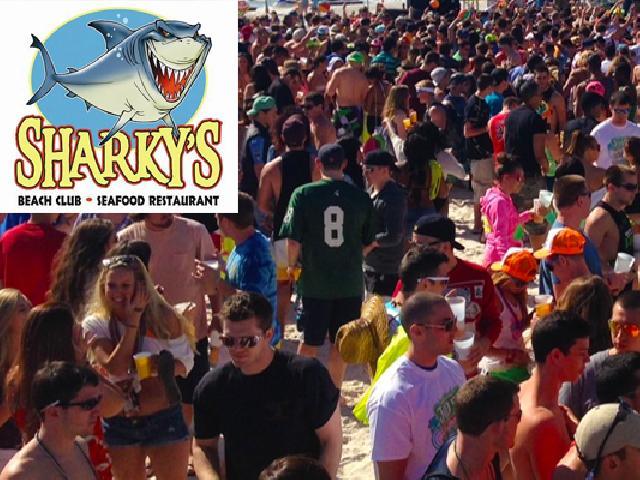 Visitors can enjoy Sharky's unique theme year round for lunch and dinner... and dine beachfront. We have a varied menu with the freshest seafood on the Gulf Coast, from Jamaican Jerked Chicken to our World Famous Keys Platter.

We also have a full bar featuring frozen tropical drinks to cool you down after a day on the beach. After dark, stay for the nighttime music and dancing at the Sharky's Beach club & Tiki Bar. Live entertainment daily, playing all your favorites. Your children will enjoy our outdoor playground right on the beach. We invite you to join us for great food, fun, and entertainment.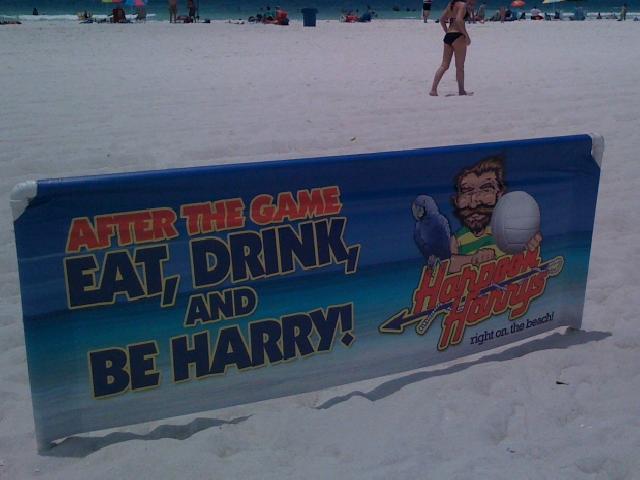 Eat, drink and be "Harry" at Harpoon Harry's! Open for Lunch & Dinner Tuesday-Sunday. It's the coolest beach bar and waterfront restaurant on the planet. Harry prides himself on offering a friendly, casual atmosphere with an open-air back deck perfect for dancing the night away. Back by popular demand in 2012, The Acoustix - Live on the Harry's back deck Thurs-Sun... but not to worry, there's live music every night at Harry's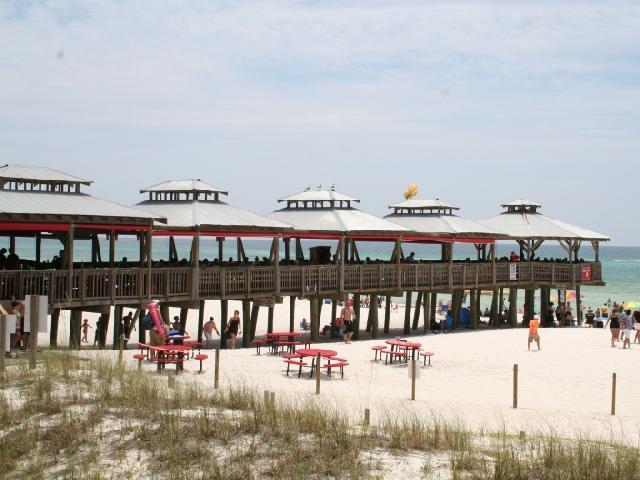 We still serve the best ribs on the beach, you'd be hard pressed to find better drinks, and the staff is as friendly and fun as ever. Dine out on the pier, which reaches out to the Gulf of Mexio.

Here you will get the basics: great food, great cocktails, and great staff! Make sure to try the signature drink, Pineapply Willy.


?>