SPRING BREAK IN Panama City, USA
Located on the warm waters of the Gulf of Mexico, there are 27 miles of sugary white sand beaches. What else could a spring breaker ask for? The main strip offers endless choices of beachfront hotels from deluxe to budget properties. There's also a wide variety of clubs and deck bars offering corporate sponsored events and live concerts, like Sharky's, Spinnaker, and the largest nightclub in the U.S., Club La Vela. Lay out and get a tan, parasail, snorkel for starfish in clear blue waters or jetski right in front of your hotel.
Best Spring Break Nightclubs in Panama City, USA?
Spring Break Panama City Beach offers the largest lineup of live concerts, celebrity appearances and special events. Be one of millions and let go and enjoy this world famous week long party. Check out the ultimate party spots such as Harpoon Harry's, Hammerhead Fred's, Spinnaker Beach Club, Coyote Ugly and a ton more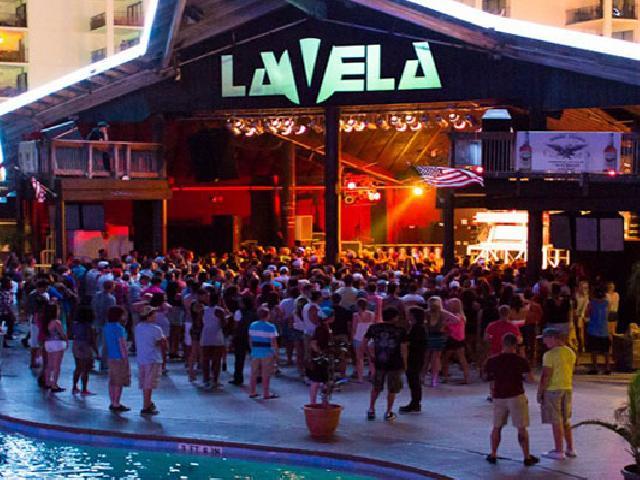 Club La Vela is not only the largest nightclub in the USA, it is also one of the trendiest and most respe...More Info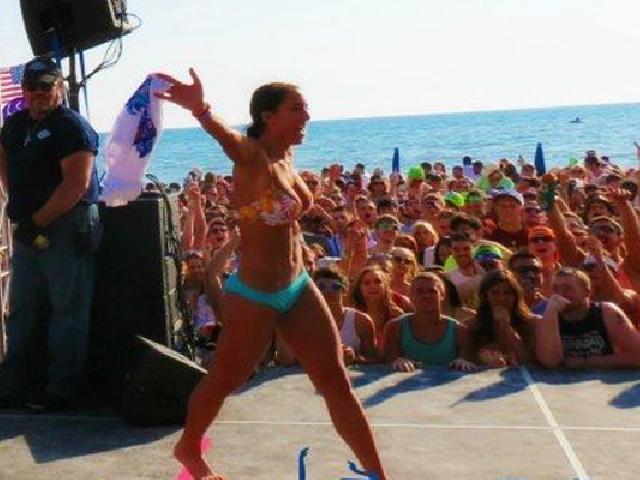 Spinnaker has evolved over the years, but in essence, it remain the same: A great place, built on a beaut...More Info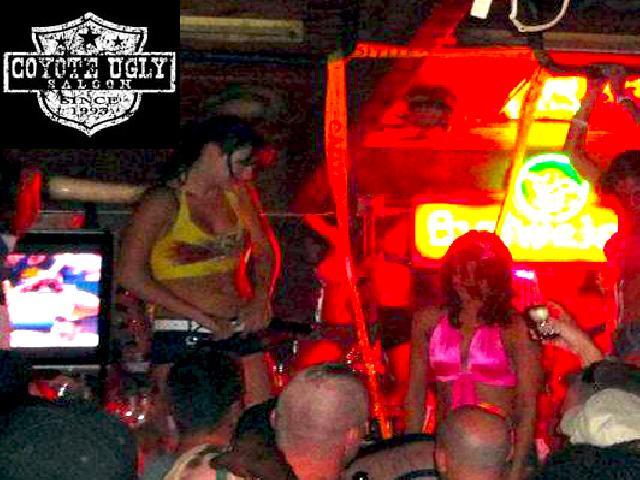 We party every night until 4am no matter what! Coyote Ugly provides the best entertainment on the beach f...More Info
Fun Activities in Panama City, USA!
Aside from the pristine beaches, warm turquoise waters and hot night life Panama City Beach has some pretty unique attractions. Take a boat cruise to Shell Island, a 7 mile stretch of untouched beach, and rent a wave runner or test out your parasailing skills. To really get a view of all of PCB check out the airboat rides and helicopter tours.
Hammerhead Freds Glow Paint Party
Friday 8pm-til 4am - The Glow Paint Party is a must do for every Spring Breaker. Top electronic DJ's from around the world, gallons of neon paint, and 2 hours free beer and glow in the dark punch.
Hammerhead Freds Wet and Wild Foam Party-Thursday
Thursday Night Hammerhead Freds 8PM-4AM - Includes 3 beer and tropical drinks.
The Original, Largest and Wildest Foam Party on Panama City Beach A WILD Pina Colada cloud of foam to play and dance.
Sharkys Beach Bash Music Fest-Wednesdays
The ORIGINAL WORLD'S LARGEST Beach Party! Wednesdays 11:00am-5pm 5 HOURS of FREE BEER, FREE JUNGLE JUICE & FREE PIZZA Top National DJ's and Music Artists, Contests, Prizes and Much More!
TOP 5 REASONS TO GO TO Panama City FOR SPRING BREAK
Top US Destination

Panama City Beach is the most popular US Spring Break destination

Largest Spring Break Clubs

Spring Break's hottest clubs, Club La Vela & Spinnaker

No Passport

Stay safe by traveling within the US

Top notch entertainment

See top celebrities perform live on the beach

Best Beaches

27 miles of sugary white sand beaches