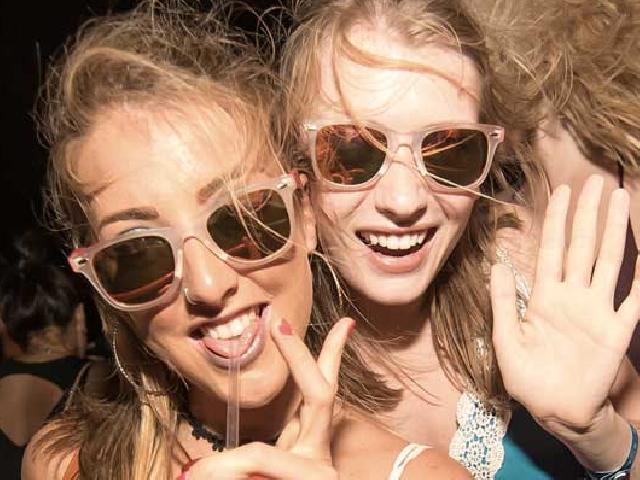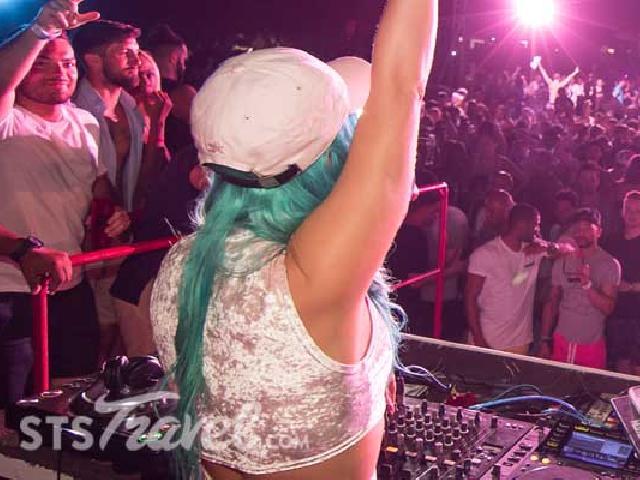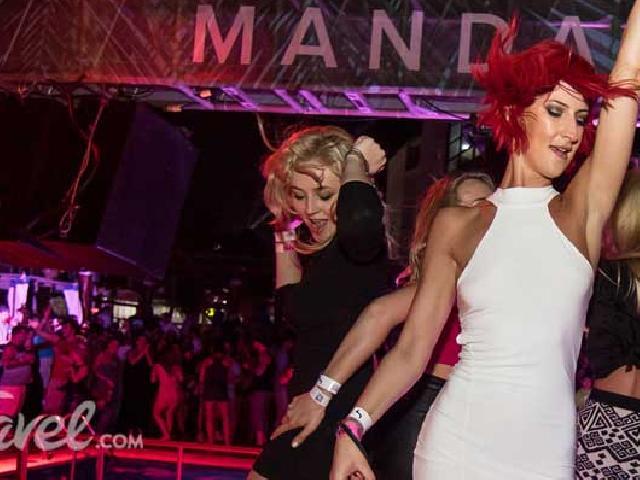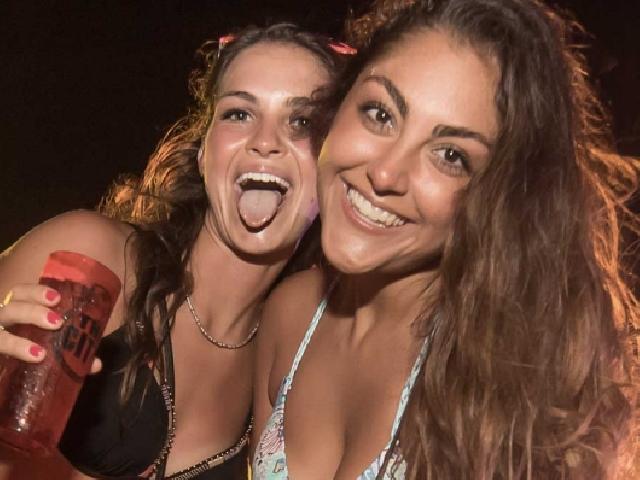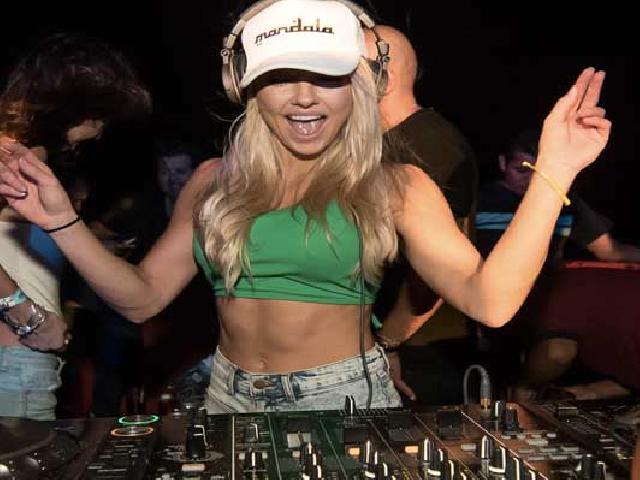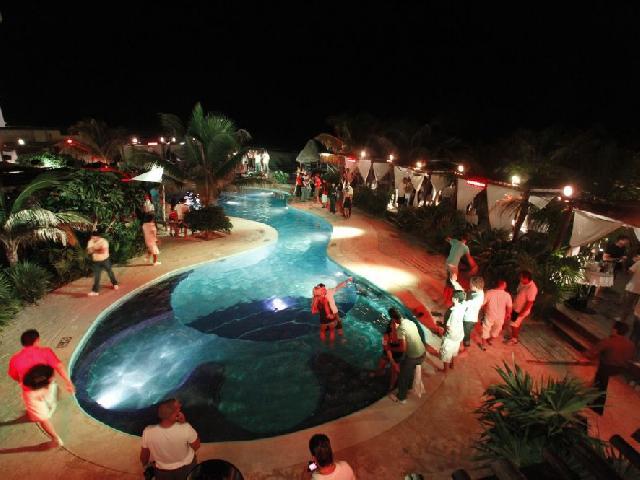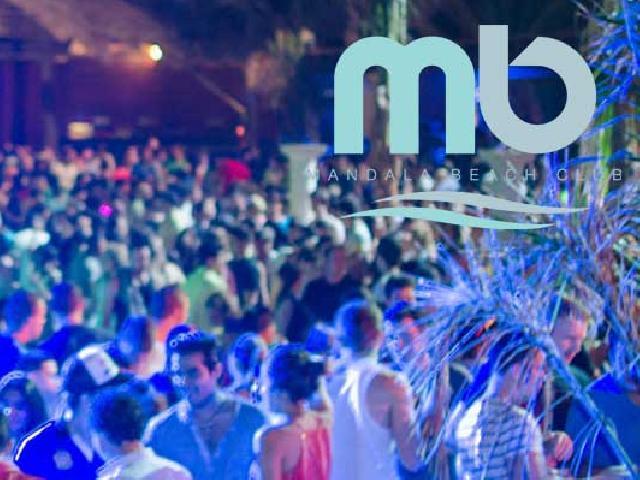 Spring Break at Mandala Beach Club
Spring Break at Mandala Beach Club – Fun and Entertainment at the Highest Level
Choosing to spend your spring break at Mandala Beach Club in Cancun is more than a great idea – it is a choice that will give you the chance to have the night of your life in one of the most amazing outdoor party venues in the world. The scenery is breathtaking, thanks to the most incredible star-studded sky and the soothing waves of the Caribbean hitting the shore. Moreover, this club is equipped with a state-of-the-art sound system, top DJ's and endless cocktails, so you have every ingredient for an epic night. This outdoor nightclub is among the hottest venues of the Spring Break party scene, guaranteeing you and your friends a night like no other.
More Details That Will Make Your Evenings at Mandala Beach Club Unforgettable
The club is located on the beach, in the middle of all the action and attraction, in Cancun's world-famous hotel zone. The multi-level club features multiple party lounges and hosts some of the world's best DJ's. Multiple swimming pools are open for swimming (yes, even at night) and 32 cabanas fitted with personal sound systems add to the atmosphere. Spending your spring break at Mandala Beach Club will give you access to the best shows hosted by top DJs while the salty ocean air blows through the crowd.
STS SPRING BREAK PARTIES
Monday - STS VIP Party

The best beach party happens in one place: Mandala Beach. Caribbean Sea, bikinis, tropical drinks and various Djs will make your night unforgettable. Mandala Beach Club has a large stage in front of a swimming with cabanas surrounding the pool deck. With the STS VIP Party Package we get you priority entry and 10 drink coupons. $70 Cover - Free w/STS VIP Party Package From 8:00 PM to 1:00 AM

Monday - STS VIP Main Event Pool Party

The best beach party happens in one place: Mandala Beach. Caribbean Sea, bikinis, tropical drinks and various Djs will make your night unforgettable. Mandala Beach Club has a large stage in front of a swimming with cabanas surrounding the pool deck. Open Bar - Free with STS VIP Part Package From 10:30 PM to 3:30 AM

Monday - STS VIP Main Event Pool Party

The best beach party happens in one place: Mandala Beach. Caribbean Sea, bikinis, tropical drinks and various Djs will make your night unforgettable. Mandala Beach Club has a large stage in front of a swimming with cabanas surrounding the pool deck. Open Bar - Free with STS VIP Part Package From 10:30 PM to 3:30 AM

Monday - Party on Board

The best beach party happens in one place: Mandala Beach. Caribbean Sea, bikinis, tropical drinks and various Djs will make your night unforgettable. Mandala Beach Club has a large stage in front of a swimming with cabanas surrounding the pool deck. $70 Open Bar - Free w/STS VIP Party Package From 10:30 PM to 3:30 AM

Monday - Pool Party

The best beach party happens in one place: Mandala Beach. Caribbean Sea, bikinis, tropical drinks and various Djs will make your night unforgettable. Mandala Beach Club has a large stage in front of a swimming with cabanas surrounding the pool deck. $70 Open Bar - Free w/STS VIP Party Package From 10:30 PM to 3:30 AM

Monday - Pool Party

The best beach party happens in one place: Mandala Beach. Caribbean Sea, bikinis, tropical drinks and various Djs will make your night unforgettable. Mandala Beach Club has a large stage in front of a swimming with cabanas surrounding the pool deck. $70 Open Bar - Free w/STS VIP Party Package From 10:30 PM to 3:30 AM

Monday - STS VIP Live with Ekali

The best beach party happens in one place: Mandala Beach. Caribbean Sea, bikinis, tropical drinks and various Djs will make your night unforgettable. Mandala Beach Club has a large stage in front of a swimming with cabanas surrounding the pool deck. $75 Cover - Free with/STS VIP Party Package From 10:30 PM to 3:30 AM

Monday - STS VIP Live

The best beach party happens in one place: Mandala Beach. Caribbean Sea, bikinis, tropical drinks and various Djs will make your night unforgettable. Mandala Beach Club has a large stage in front of a swimming with cabanas surrounding the pool deck. $75 Cover - Free with/STS VIP Party Package From 10:30 PM to 3:30 AM

Tuesday - Pool Party

The best beach party happens in one place: Mandala Beach. Caribbean Sea, bikinis, tropical drinks and various Djs will make your night unforgettable. Mandala Beach Club has a large stage in front of a swimming with cabanas surrounding the pool deck. With the STS VIP Party Package we get you priority entry and 10 drink coupons. $75 Cover - Free with/STS VIP Party Package From 8:00 PM to 1:00 AM

Tuesday - STS VIP Live Event with Lost Kings

The best beach party happens in one place: Mandala Beach. Caribbean Sea, bikinis, tropical drinks and various Djs will make your night unforgettable. Mandala Beach Club has a large stage in front of a swimming with cabanas surrounding the pool deck. With the STS VIP Party Package we get you priority entry and 10 drink coupons. $105 Cover - Free with/STS VIP Party Package From 8:00 PM to 1:00 AM

Tuesday - STS VIP Live Event with Brody Jenner

The best beach party happens in one place: Mandala Beach. Caribbean Sea, bikinis, tropical drinks and various Djs will make your night unforgettable. Mandala Beach Club has a large stage in front of a swimming with cabanas surrounding the pool deck. With the STS VIP Party Package we get you priority entry and 10 drink coupons. $105 Cover - Free with/STS VIP Party Package From 8:00 PM to 1:00 AM

Tuesday - STS VIP Party with Wax Motife

The best beach party happens in one place: Mandala Beach. Caribbean Sea, bikinis, tropical drinks and various Djs will make your night unforgettable. Mandala Beach Club has a large stage in front of a swimming with cabanas surrounding the pool deck. With the STS VIP Party Package we get you priority entry and 10 drink coupons. $70 Cover - Free w/STS VIP Party Package From 8:00 PM to 1:00 AM

Tuesday - STS VIP Pool Party

The best beach party happens in one place: Mandala Beach. Caribbean Sea, bikinis, tropical drinks and various Djs will make your night unforgettable. Mandala Beach Club has a large stage in front of a swimming with cabanas surrounding the pool deck. Open Bar - Free with STS VIP Part Package From 10:30 PM to 3:30 AM

Tuesday - STS VIP Pool Party Featuring Brooke Evers

STS VIP Pool Party Featuring Brooke Evers. The best beach party happens in one place: Mandala Beach. Caribbean Sea, bikinis, tropical drinks and various Djs will make your night unforgettable. Mandala Beach Club has a large stage in front of a swimming with cabanas surrounding the pool deck. Open Bar - Free with STS VIP Part Package From 10:30 PM to 3:30 AM

Tuesday - STS VIP Pool Party Featuring Tigerlily

The best beach party happens in one place: Mandala Beach Featuring Tigerlily. Caribbean Sea, bikinis, tropical drinks and various Djs will make your night unforgettable. Mandala Beach Club has a large stage in front of a swimming with cabanas surrounding the pool deck. Open Bar - Free with STS VIP Part Package From 10:30 PM to 3:30 AM

Tuesday - STS VIP Pool Party Featuring Live Event Danny Avil

The best beach party happens in one place: Mandala Beach Featuring Live Event Danny Avila. Caribbean Sea, bikinis, tropical drinks and various Djs will make your night unforgettable. Mandala Beach Club has a large stage in front of a swimming with cabanas surrounding the pool deck. Open Bar - Free with STS VIP Part Package From 10:30 PM to 3:30 AM

Tuesday - STS VIP Pool Party

The best beach party happens in one place: Mandala Beach. Caribbean Sea, bikinis, tropical drinks and various Djs will make your night unforgettable. Mandala Beach Club has a large stage in front of a swimming with cabanas surrounding the pool deck. Open Bar - Free with STS VIP Part Package From 10:30 PM to 3:30 AM

Tuesday - STS VIP Main Event Pool Party featuring Sandro Sil

Live Sandro Silva! The best beach party happens in one place: Mandala Beach. Caribbean Sea, bikinis, tropical drinks and various Djs will make your night unforgettable. Mandala Beach Club has a large stage in front of a swimming with cabanas surrounding the pool deck. Open Bar - Free with STS VIP Part Package From 10:30 PM to 3:30 AM

Tuesday - STS VIP Main Event Pool Party featuring Thomas Jac

Live Thomas Jack! The best beach party happens in one place: Mandala Beach. Caribbean Sea, bikinis, tropical drinks and various Djs will make your night unforgettable. Mandala Beach Club has a large stage in front of a swimming with cabanas surrounding the pool deck. Open Bar - Free with STS VIP Part Package From 10:30 PM to 3:30 AM

Tuesday - STS VIP Main Event Pool Party featuring Alex Loop

Live Alex Loop! The best beach party happens in one place: Mandala Beach. Caribbean Sea, bikinis, tropical drinks and various Djs will make your night unforgettable. Mandala Beach Club has a large stage in front of a swimming with cabanas surrounding the pool deck. Open Bar - Free with STS VIP Part Package From 10:30 PM to 3:30 AM

Tuesday - STS VIP Main Event featuring Sultan and Shepard

Live Sultan and Shepard! The best beach party happens in one place: Mandala Beach. Caribbean Sea, bikinis, tropical drinks and various Djs will make your night unforgettable. Mandala Beach Club has a large stage in front of a swimming with cabanas surrounding the pool deck. Open Bar - Free with STS VIP Part Package From 10:30 PM to 3:30 AM

Tuesday - Pool Party

The best beach party happens in one place: Mandala Beach. Caribbean Sea, bikinis, tropical drinks and various Djs will make your night unforgettable. Mandala Beach Club has a large stage in front of a swimming with cabanas surrounding the pool deck. $70 Open Bar - Free w/STS VIP Party Package From 10:30 PM to 3:30 AM

Tuesday - STS VIP Special Event

The best beach party happens in one place: Mandala Beach. Caribbean Sea, bikinis, tropical drinks and various Djs will make your night unforgettable. Mandala Beach Club has a large stage in front of a swimming with cabanas surrounding the pool deck. $70 Open Bar - Free w/STS VIP Party Package From 10:30 PM to 3:30 AM

Tuesday - Pool Party

The best beach party happens in one place: Mandala Beach. Caribbean Sea, bikinis, tropical drinks and various Djs will make your night unforgettable. Mandala Beach Club has a large stage in front of a swimming with cabanas surrounding the pool deck. $70 Open Bar - Free w/STS VIP Party Package From 10:30 PM to 3:30 AM

Tuesday - Pool Party

The best beach party happens in one place: Mandala Beach. Caribbean Sea, bikinis, tropical drinks and various Djs will make your night unforgettable. Mandala Beach Club has a large stage in front of a swimming with cabanas surrounding the pool deck. $70 Open Bar - Free w/STS VIP Party Package From 10:30 PM to 3:30 AM

Tuesday - Pool Party

The best beach party happens in one place: Mandala Beach. Caribbean Sea, bikinis, tropical drinks and various Djs will make your night unforgettable. Mandala Beach Club has a large stage in front of a swimming with cabanas surrounding the pool deck. $70 Open Bar - Free w/STS VIP Party Package From 10:30 PM to 3:30 AM

Tuesday - Dannic Live

The best beach party happens in one place: Mandala Beach. Caribbean Sea, bikinis, tropical drinks and various Djs will make your night unforgettable. Mandala Beach Club has a large stage in front of a swimming with cabanas surrounding the pool deck. $70 Open Bar - Free w/STS VIP Party Package From 10:30 PM to 3:30 AM

Tuesday - STS VIP w/Breathe Carolina

The best beach party happens in one place: Mandala Beach. Caribbean Sea, bikinis, tropical drinks and various Djs will make your night unforgettable. Mandala Beach Club has a large stage in front of a swimming with cabanas surrounding the pool deck. $70 Open Bar - Free w/STS VIP Party Package From 10:30 PM to 3:30 AM

Tuesday - STS VIP w/Lucas and Steve

The best beach party happens in one place: Mandala Beach. Caribbean Sea, bikinis, tropical drinks and various Djs will make your night unforgettable. Mandala Beach Club has a large stage in front of a swimming with cabanas surrounding the pool deck. $70 Open Bar - Free w/STS VIP Party Package From 10:30 PM to 3:30 AM

Tuesday - Pool Party

The best beach party happens in one place: Mandala Beach. Caribbean Sea, bikinis, tropical drinks and various Djs will make your night unforgettable. Mandala Beach Club has a large stage in front of a swimming with cabanas surrounding the pool deck. $70 Open Bar - Free w/STS VIP Party Package From 10:30 PM to 3:30 AM

Tuesday - STS VIP Live with Sam Felt

The best beach party happens in one place: Mandala Beach. Caribbean Sea, bikinis, tropical drinks and various Djs will make your night unforgettable. Mandala Beach Club has a large stage in front of a swimming with cabanas surrounding the pool deck. $70 Open Bar - Free w/STS VIP Party Package From 10:30 PM to 3:30 AM

Tuesday - STS VIP Live with Danny Avila

The best beach party happens in one place: Mandala Beach. Caribbean Sea, bikinis, tropical drinks and various Djs will make your night unforgettable. Mandala Beach Club has a large stage in front of a swimming with cabanas surrounding the pool deck. $70 Open Bar - Free w/STS VIP Party Package From 10:30 PM to 3:30 AM

Tuesday - STS VIP Live with Bass Jackers

The best beach party happens in one place: Mandala Beach. Caribbean Sea, bikinis, tropical drinks and various Djs will make your night unforgettable. Mandala Beach Club has a large stage in front of a swimming with cabanas surrounding the pool deck. $70 Open Bar - Free w/STS VIP Party Package From 10:30 PM to 3:30 AM