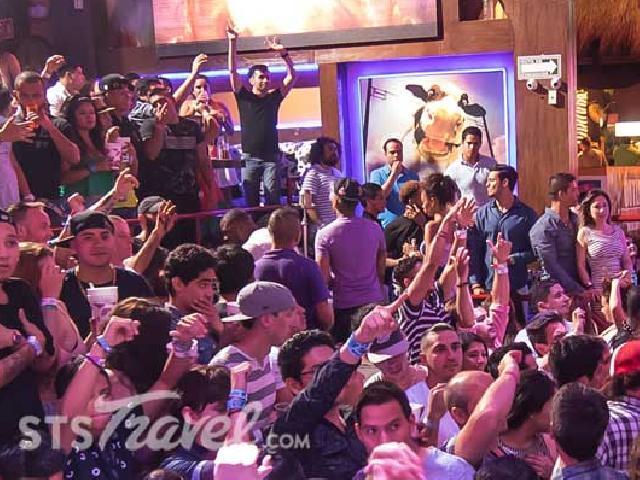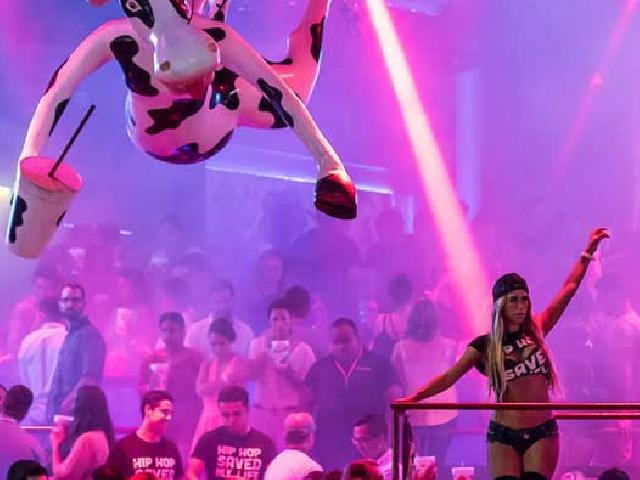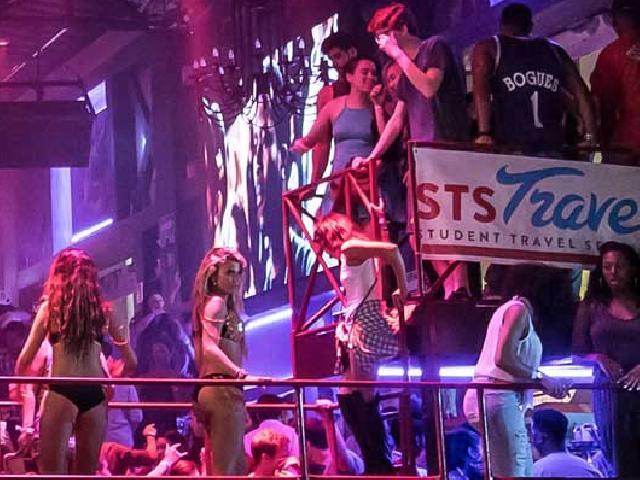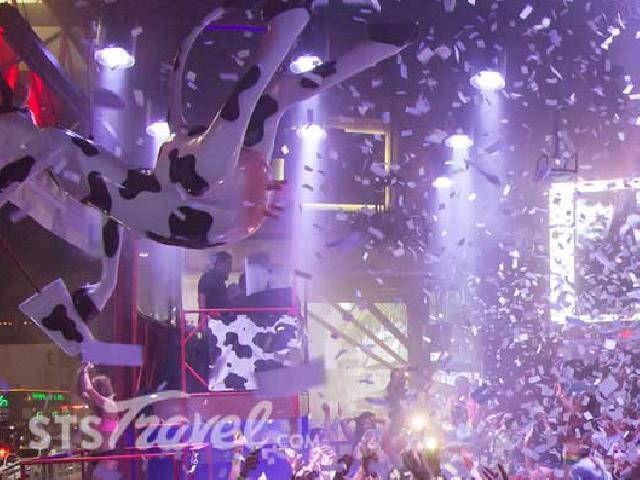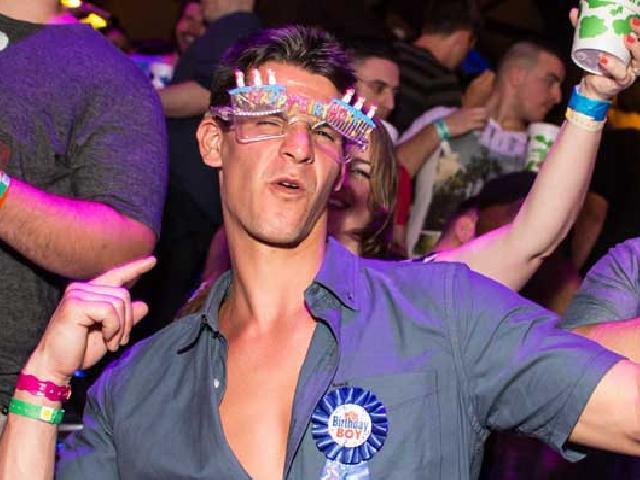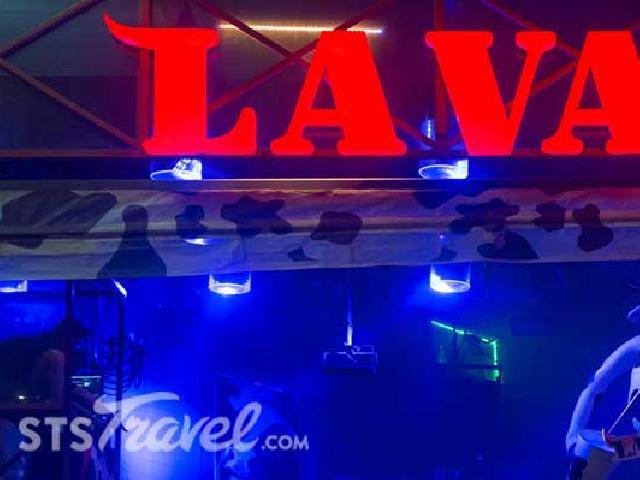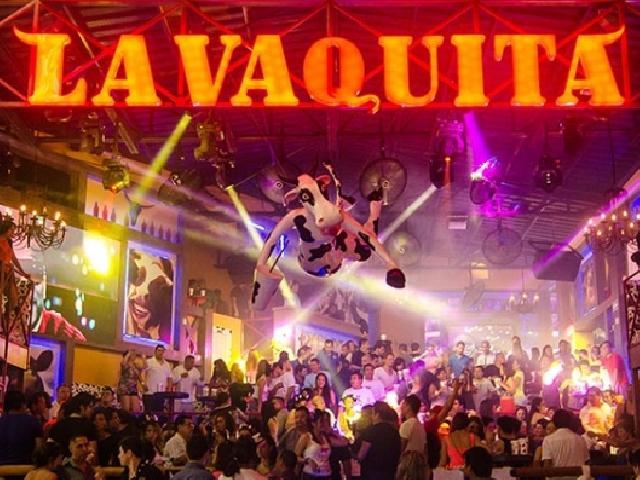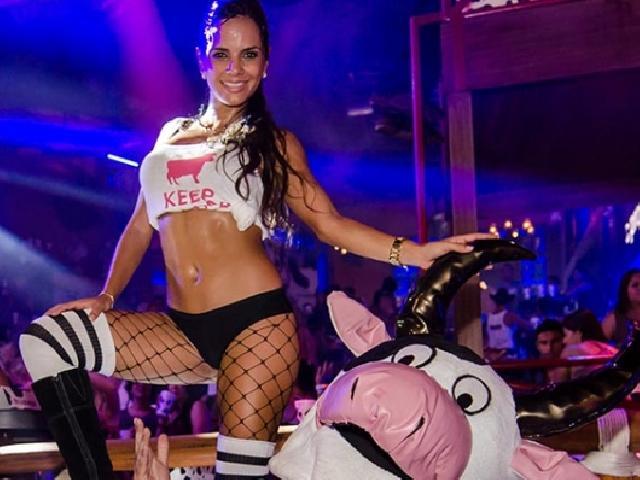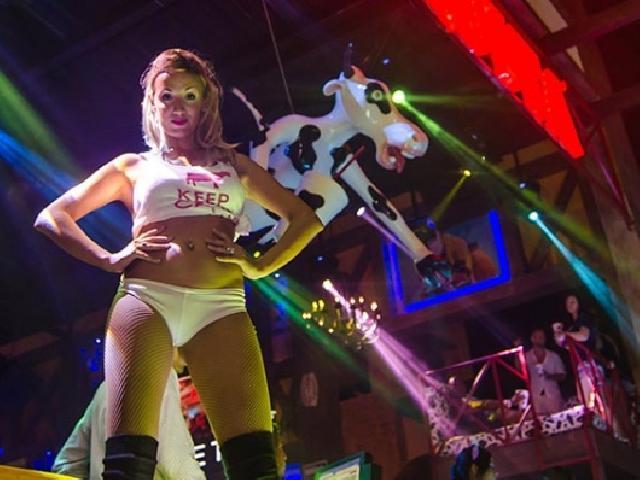 Spring Break at La Vaquita Cancun
Spring Break at La Vaquita Cancun
La Vaquita Cancun is a colorful and open air nightclub that will give you great music to dance to and exceptional people to mingle with. Located in the Hotel Zone, La Vaquita allows you to enjoy a variety of tasty drinks and the hottest music from the moment you step in. The price to get in is one of the smallest in Cancun, and once you're in the crowd, the outdoor music and the friendly servers will ensure you'll have a blast! There are also a few special advantages to partying at La Vaquita, including cheap all-night drinks, confetti in the air and ladies dancing!
What's Special about the Club and What Makes Spring Break at La Vaquita Cancun Exciting?
Open from 10 PM to 6 AM, this all-night nightclub is located in the most frequently circulated area of Cancun. You can find lively characters and friendly crowds while you join to the beat of the music. The staff members will not only strive to ensure that every guest is satisfied with their 1lt Pina Coladas or wide variety of other drinks, but also to help set the mood and engage in friendly conversation. If you're on spring break in Cancun by yourself, you won't be lonely for much longer - La Vaquita Cancun and their colorful "Let's Get Ridiculous" parties will certainly put you in a good mood!
STS SPRING BREAK PARTIES
Sunday - Pre-Game Party- Free Drinks

Pre-game party at La Vaquita. Free Drinks for STS Travelers. Free House Special Drinks From 9:00 PM to 11:00 PM

Monday - Pre-Game Party- Free Drinks

Pre-game party at La Vaquita. Free Drinks for STS Travelers. Free House Special Drinks From 9:00 PM to 11:00 PM

Tuesday - Pre-Game Party- Free Drinks

Pre-game party at La Vaquita. Free Drinks for STS Travelers. Free House Special Drinks From 9:00 PM to 11:00 PM

Wednesday - Pre-Game Party- Free Drinks

Pre-game party at La Vaquita. Free Drinks for STS Travelers. Free House Special Drinks From 9:00 PM to 11:00 PM

Thursday - Pre-Game Party- Free Drinks

Pre-game party at La Vaquita. Free Drinks for STS Travelers. Free House Special Drinks From 9:00 PM to 11:00 PM

Friday - Pre-Game Party- Free Drinks

Pre-game party at La Vaquita. Free Drinks for STS Travelers. Free House Special Drinks From 9:00 PM to 11:00 PM

Saturday - Pre-Game Party- Free Drinks

Pre-game party at La Vaquita. Free Drinks for STS Travelers. Free House Special Drinks From 9:00 PM to 11:00 PM

Wednesday - VIP Party

Located right int he heart of Cancun's nightlife, this outdoor terrace features world renowned DJ's playing the hottest of House and EDM all night long. The party continues until the last person leaves or when the sun comes up... From 8:00 PM to 1:00 AM

Saturday - VIP Party

Located right int he heart of Cancun's nightlife, this outdoor terrace features world renowned DJ's playing the hottest of House and EDM all night long. The party continues until the last person leaves or when the sun comes up... From 8:00 PM to 1:00 AM