BEST CLUBS IN Cabo San Lucas, Mexico FOR SPRING BREAK
Cabo is a lively party! Popular nightclubs include El Squid Roe, Mandala, Mango Deck, and La Vaquita.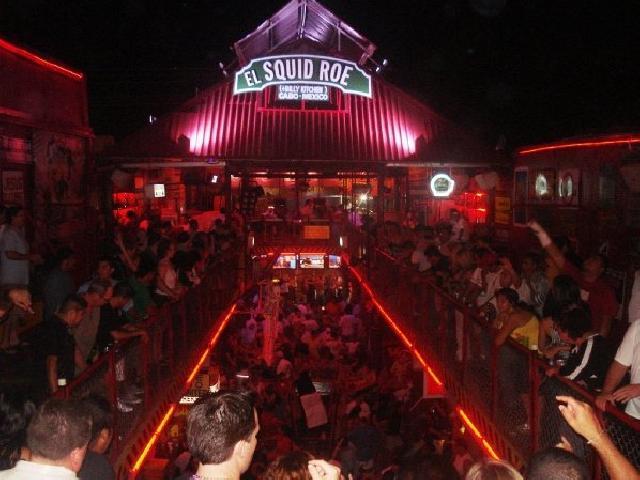 Arguably the best in Cabo, El Squid Roe is a nightclub, dance hall and restaurant. Now an icon of Cabo San Lucas there are three stories of pulsating energy and it is one of the most popular dance clubs in the nightlife scene. With cages, platforms and popular talent flying down to perform here every Spring Break, this will definitely be a spot on your "must go to" list.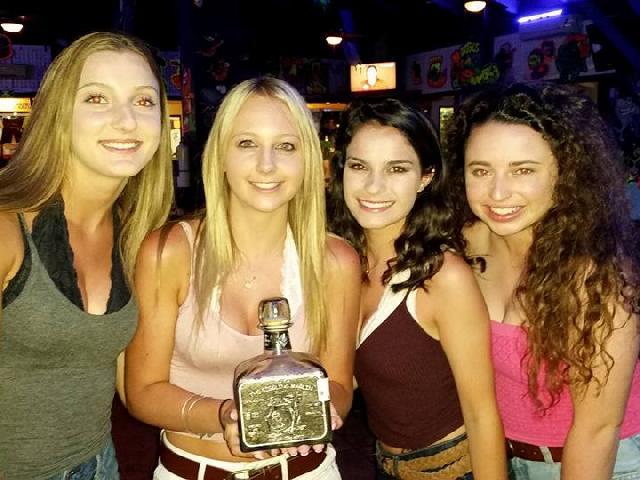 The Giggling Marlin Bar and Grille is a landmark located in the center of town. This restaurant, bar and nightclub is a great place to party for young and old as the DJ keeps many fun games going on. If you're daring enough you can sign up to recieve shots while hanging upside down like a classic marlin!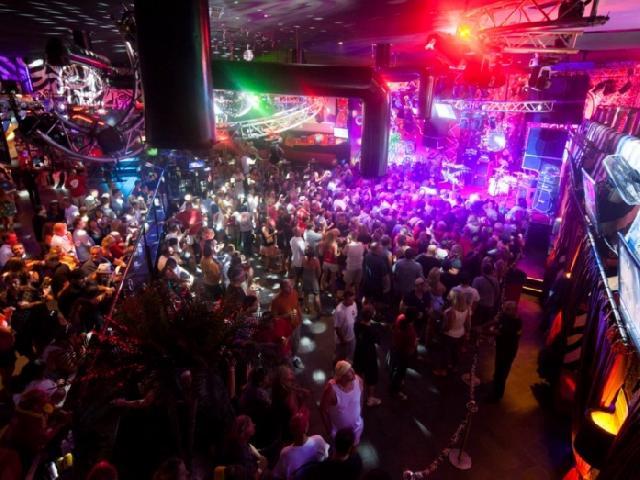 Cabo Wabo Cantina plays its rock music loud and proud until the party's over. The club, owned by Sammy Hagar--who performs occasionally-- is one of the largest in Cabo with an elevated stage, a platform for you to get up and dance on and cozy VIP sections. Prepare to rock out as you sing your heart out along with some serious classic rock hits.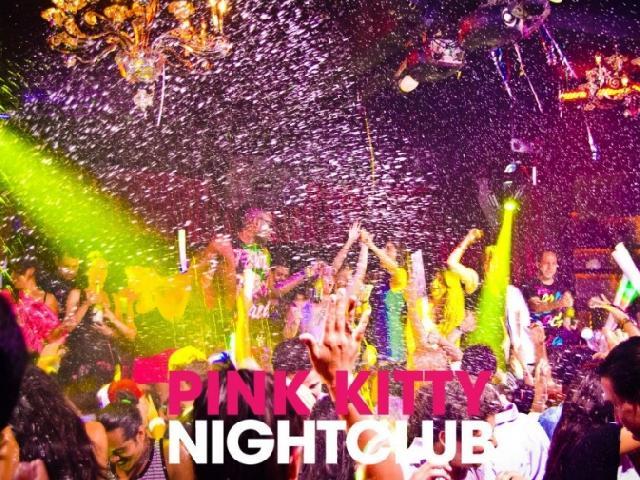 A true testament to a metropolitan style nightclub. Featuring modern baroque boudoir styling, the Pink Kitty sets the stage for a new era in atmosphere and service for nightlife in Cabo San Lucas, Mexico. From custom Italian blown glass chandeliers, Moray eelskin leather seating, to an all female staff and incredible VIP service, the Pink Kitty will bring to life an unparalleled concept in Cabo nightlife.
Mandala of Cabo is very elegantly decorated drawing you in with its Vegas style atmosphere. They play the most current hip hop and pop songs with a huge dance floor that even has a stripper pole in the middle for the bold and brave. If you want to do things big in Cabo, splurge and grab yourself a VIP section in the back to look down on all the dancing and sip in style.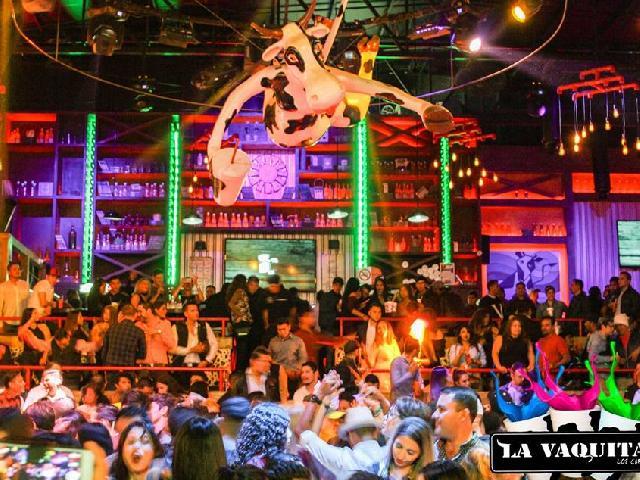 Fitting up to 400 people, La Vaquita is one of the bigger open-air venues right on the main drag in Cabo that has multiple levels. The crazy cow theme brings a younger crowd than most other clubs around and there is always a lot of dancing to the great music that even has the music videos portrayed on the walls.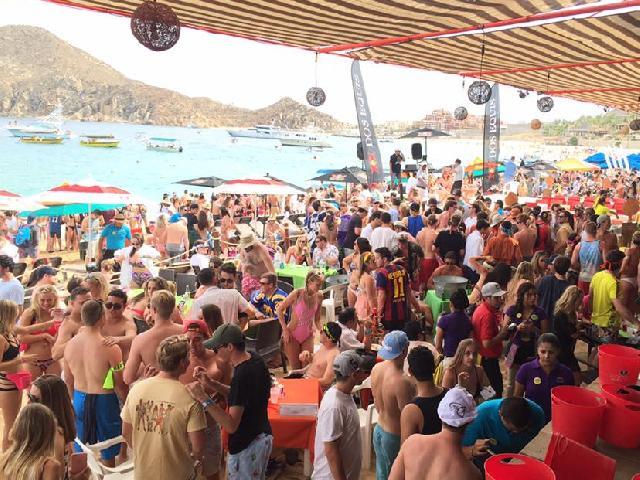 Mango Deck is a staple of Cabo San Lucas as it sits right on the Medano Beach with unbelievable views of Lover's Beach and the Arch of Cabo where the Sea of Cortez meets the Pacific Ocean. They have scrumptious food served starting bright and early at 7am and it is the biggest beach bar venue on this small strip bringing flocks of Spring Breakers to hangout here for the day!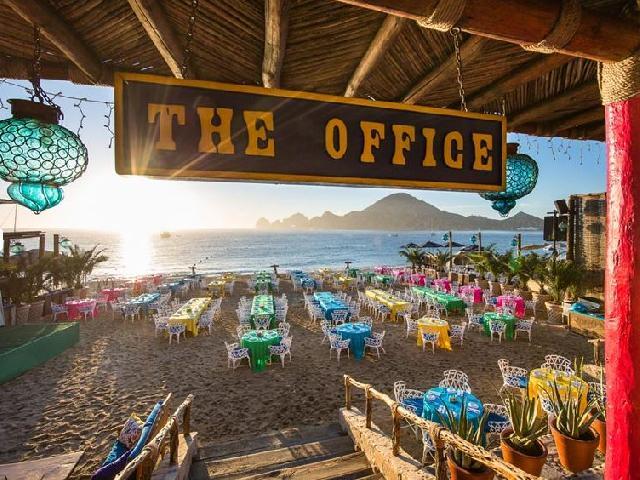 This venue boasts aromas, flavors, and colors! The name "The Office" has some history to it as it used to be a frequent meeting spot for business officials on the beach and now has transformed into a relaxing beach bar for you to enjoy on Medano Beach.