SPRING BREAK IN Negril
Jamaica
Cliff jumping, sun bathing, waterfall climbing, island picnicking, sunset sailing, reggae concerts, beach parties, watersports...the options are endless. Negril features an unspoiled, clothing optional, 7 mile stretch of white sand beach before turning into the low lying cliffs of the West End. Once a sleepy little fishing village, Negril was discovered by American hippies in the sixties. Today, hotels and luxury properties dot the shoreline. Relax on the beach and soak up the sun, take a side trip to Y's Falls or jump from the 50-foot cliffs at the Rick's Cafe. Days turn to night with Negril's famous sunset. Watch it from the water on the STS Sunset Cruise. At night, Negril's beaches and cliffs come alive with casual bars and live reggae. This is why people come back to Negril again and again.

Best Spring Break Nightclubs in Negril, Jamaica?
During the day, relax on the beach and soak up the sun or head over to Margaritaville for daily specials. Jamaica has no open container laws so you can bar hop barefoot down the beach with a cold Red Stripe in hand. Once you experience the culture and vibes of Negril, you will definitely want to return. VIEW ALL CLUBS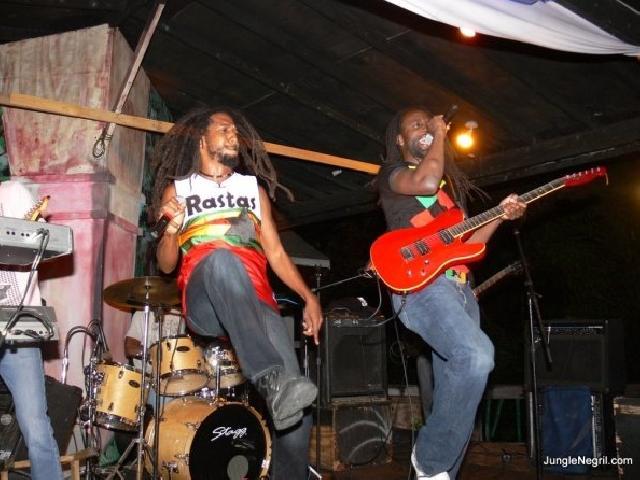 Welcome to the Jungle! The club features the latest in intelligent lighting, top quality music, and a ...More Info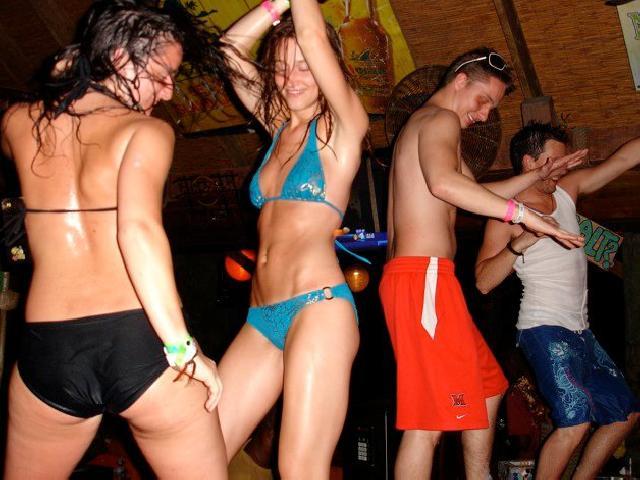 Pack light and leave your worries behind! You won't need much more than your bathing suit, ...More Info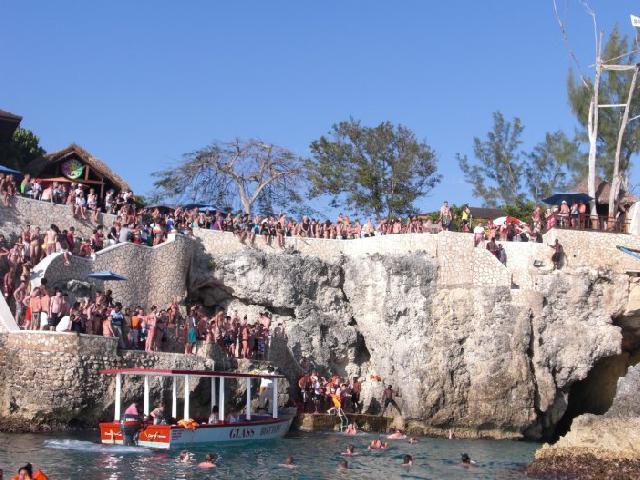 RICK'S CAFE is located on the westend of Negril offering an alternative to Negril's majestic seven ...More Info
TOP 5 REASONS TO GO TO Negril FOR SPRING BREAK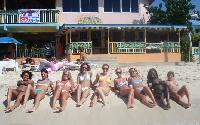 No Shoes, No Problem, Mon!
Bar hop barefoot down the 7 mile stretch of white sand beach.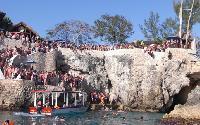 Cliff Jumping
Jump off the 50-Foot cliffs at Rick's Cafe. Rick's Cafe made Travel Channel's Top Beach Bars in the world list!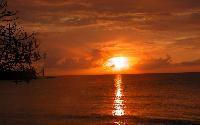 Red Stripe and Sunsets
Enjoy an ice cold Red Stripe while taking in the best sunset you will ever see on Jamaica's west end.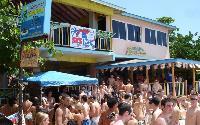 Open Air, Open Bar
Check out the daily specials at Margaritaville with DJ's and entertainment.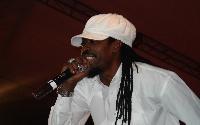 Authentic Reggae
Channel some Bob Marley and take in the vibe of authentic reggae bands and artists.