SELL TRIPS, EARN CASH AND GO FREE!
STS Campus Reps Earn Cash, Travel Free and Party Like Celebrities!
How would you like to travel free this Spring Break and even earn some cash on the side. STS offers on-campus reps the most generous compensation program in the business. No gimmicks and your earning potential is unlimited!
Here is how it works:
# Trips Sold
Commission*
8-14
$10 for every hotel only and flight finder package sold
$20 for every charter/bulk air package sold
15+
1 Free "Hotel Only Package" for every 15 hotel only and flight finder packages sold*
1 Free Trip for every 15 charter/bulk air packages sold*
*Free trip will be the average value of the base price of all 15 trips sold.
*Base Price is defined as Base Package Price +/- discounts and surcharges. Base Price does not include taxes or fees.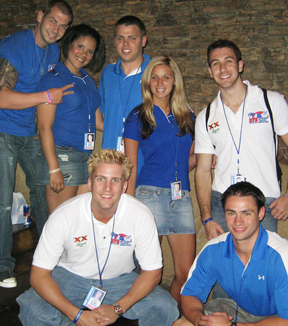 Welcome Back
An account for "" already exists.
Are you ready to Sell Trips, Earn Cash and Go Free?
Simply fill out the form below, click on submit and you will be on your way. If you have any questions please contact us at 1-800-648-4849 or info@ststravel.com.
YEAR
Select One
High School Freshman
High School Sophmore
High School Junior
High School Senior
College Freshman
College Sophmore
College Junior
College Senior
College Grad School
Graduated
ARE YOU IN A FRATERNITY / SORORITY?
HOW DID YOU HEAR ABOUT US?
Select One
Internet
Friend
Flier
Newspaper Ad
Repeat Traveler
STS Rep
Other
WHERE ARE YOU LOOKING TO TRAVEL FOR SPRING BREAK?, HOW MANY PEOPLE?, WHAT DATES? ADDITIONAL COMMENTS
Enter text from the following image