OASIS CANCUN LITE SPRING BREAK DANCEU
PARTY ALL DAY ALL WEEK
THEME PARTIES | CONTEST AND ACTIVITIES ON THE BEACH | RESIDENT & GUEST DJS
Spring Break at the Oasis Cancun Lite Dance U is a high energy mix of Celebs, House DJ's, Rappers, Models and the hottest Spring Breaker's from across the globe. Bright sun, warm sand, cool aqua water, sexy Spring Breaker's and a lineup of the hottest artist will be an everyday scene at Oasis Cancun Lite Dance U. There are still rooms left in Cancun center to the party action. As always STS Travel will keep you posted on the latest news. Artists are being added every day, be sure you subscribe to our newsletter and follow us on Facebook.
SPRING BREAK CANCUN '2019 SPECIAL GUESTS
Oasis Cancun Spring Break 2019 Line Up
All shows are free to Oasis Cancun Lite guests. People staying outside of resort will be required to purchase a day pass at the hotel ($80-$100/person depending on artist). VIP Sections are available at an additional cost.
Returning once again to the Spring Break DanceU at Oasis Cancun. You know him best from 'Get Low' and 'YEAH!', Lil Jon is the king of party hits! You are not going to want to miss his set of unforgettable throwbacks and new songs!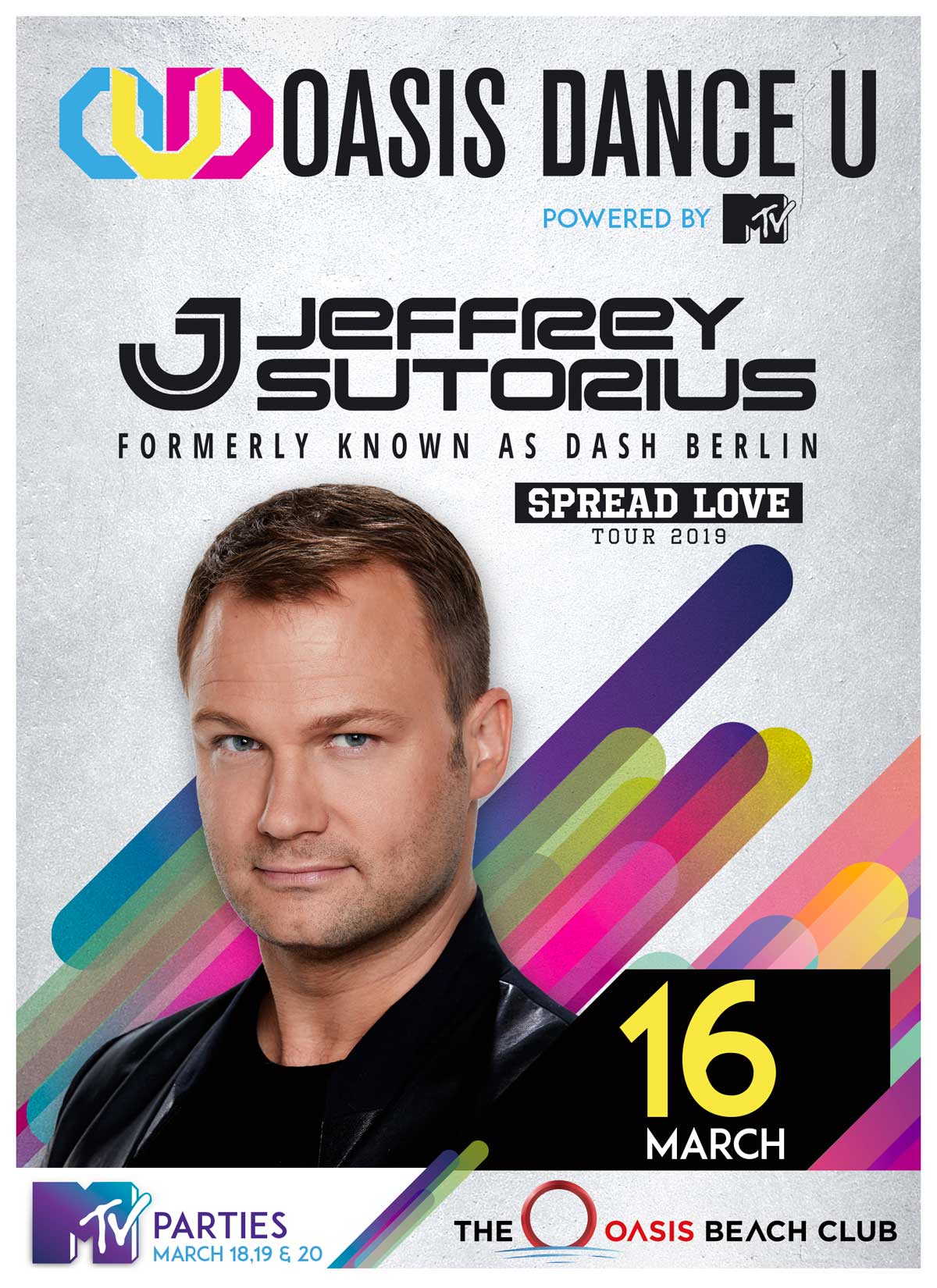 The invigorating, award-winning DJ has the remarkable skills to take his crowd on an energetic journey that has all the feels. Jeffrey was the DJ and frontman for Dash Berlin. He is highly aware that his success comes hand in hand with the love of his fans who have always supported him and remained loyal throughout his career. This heartwarming and lasting support is one of the key drivers of his journey. The DJ has a preference for emotional, energizing quality dance music and loves to bring that across on stage. This show will be a highlight of Spring Break at the Oasis Cancun.
Currently ranked 52 in the top 100 DJs by DJ Mag.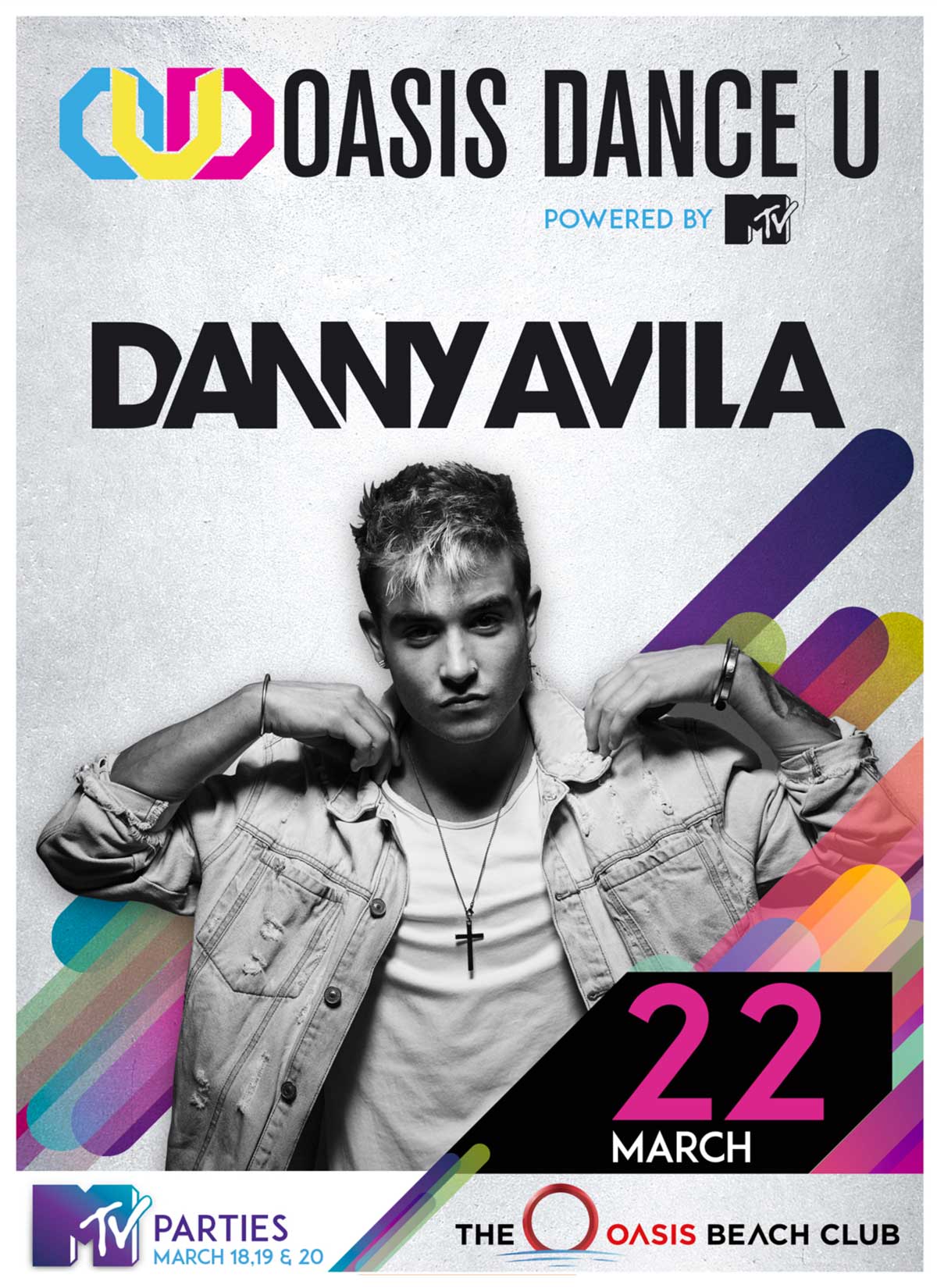 With a feisty production sound and a unique DJ style, he is a breath of fresh air in a world where many artists are happy to stick to the same formula. Danny Avila is passionate about music, and it shows.
Currently ranked 38 in the top 100 DJs by DJ Mag.
Spring Break at the Oasis Cancun 2020 will be another one for the record books. With over 1,300 rooms dedicated to hosting College Spring Breakers from throughout the US and Canada, the Oasis Cancun is Spring Break. The Oasis Beach Club will host daily parties highlighted each week International Superstars. Spring Break '2019 featured Lil Jon, Jeffrey Sutorius, Danny Avila and MTV. 2020 is expected to bring another star studded line up and artists will be released in January.
When staying at the Oasis Cancun you have two options. The Oasis Cancun Lite and Grand Oasis Cancun. They are both located within the same resort. The main difference is access to restaurants and pools. If you are not into 100% party, 100% of the time, you may want to consider paying little extra for access to the Grand Oasis. This will give you access to the quiet side of the resort and a more relaxed atmosphere.
If partying is what you are looking for, the Oasis Cancun Lite is all you need. You will be in the center of the Spring Break action with full access to the daily Spring Break action, popular pool bars and weekly concerts.
The rooms at the Oasis have either one king sized bed or two doubles. They do their best to accommodate quads in rooms with two beds, however it is not guaranteed. The rooms are a little on the smaller side and who cares. The Cancun Oasis is all about the beach, the pool and the non-stop party action.
At night a majority of the College Spring Breakers head out to the clubs. Many different varieties of club passes are available. Essentially regardless of name, they are all the same and provide access to the same clubs and events. Onsite at the Oasis Cancun Coyote Loco gets crazy and is included in your all-inclusive package. In addition, the Red Casino offers complete Las Vegas style gambling. Guests of the Grand Oasis also have access to Kinky Night Club; with an authentic burlesque-style show.