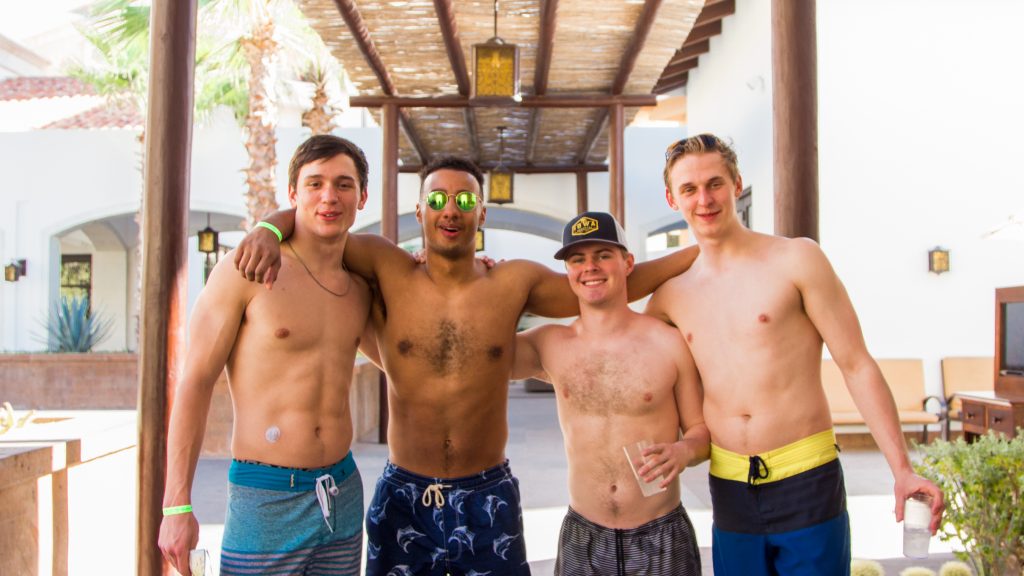 Why Choose Spring Break All-Inclusive Option?
When shopping for a Spring Break trip, budget is always a factor. So what makes an all-inclusive resort worth the price over and EP style hotel? EP stands for European Plan indicating the price is strictly covering the hotel room and that's it; taxes and fees are additional, no continental breakfast or mini bar drinks. Honestly, I wouldn't expect a chocolate on my pillow after a turn down either.
Spring Break all-inclusive resorts not only cover your stay, but all the food, drinks, alcohol (yeah there is a difference), and entertainment at the resort. From the time you get to the resort lobby and your STS Travel Rep greets you with welcome shots, there no need for your wallet.
Spring Break All-Inclusive Booze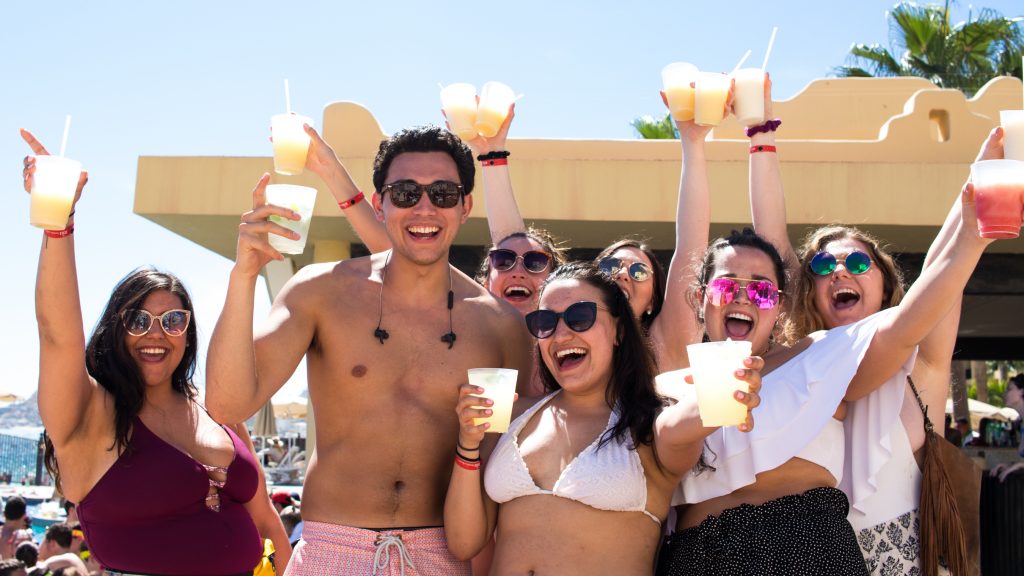 Lets talk booze. Alcohol, realistically as a Spring Breaker, is a huge part of your trip and budget. If you were to stay in a regular hotel or Air BnB, you'd be spending just as much on the hotel as you do for booze. On average, a drink at a non-all-inclusive will run between 5-10 dollars. If you're having shots and drinks from 9 am-11 pm (at least) and then adding in the price of food for the drunchies (drunk munchies), that adds up really quick. Multiply that 4-5 times for each day, and you're out another thousand at least. At a Spring Break all inclusive resort, the pool bars open up at 9 am and you can start your day off with as many beers or Bloody Marys as you want without spending an extra cent.
Now let me paint you a better picture, you wake up- head straight to the swim up pool bar and order a drink and a round of shots.. then you just get to walk away…. yeah, no need to wait to close a tab or worry about leaving your card with the bartenders. Tip is included in the resort price–but extra will always get you expedited service so keep that in mind.
Every resort has over a handful of bars to choice from daily, and you'll always be within 50 ft of one no matter where you are on the resort! RIU Resorts, that are available in Cabo, Cancun, and Punta Cana, even have liquor dispensers in every room. Yup, your room is a bar. Talk about dangerous!
Spring Break All-Inclusive Food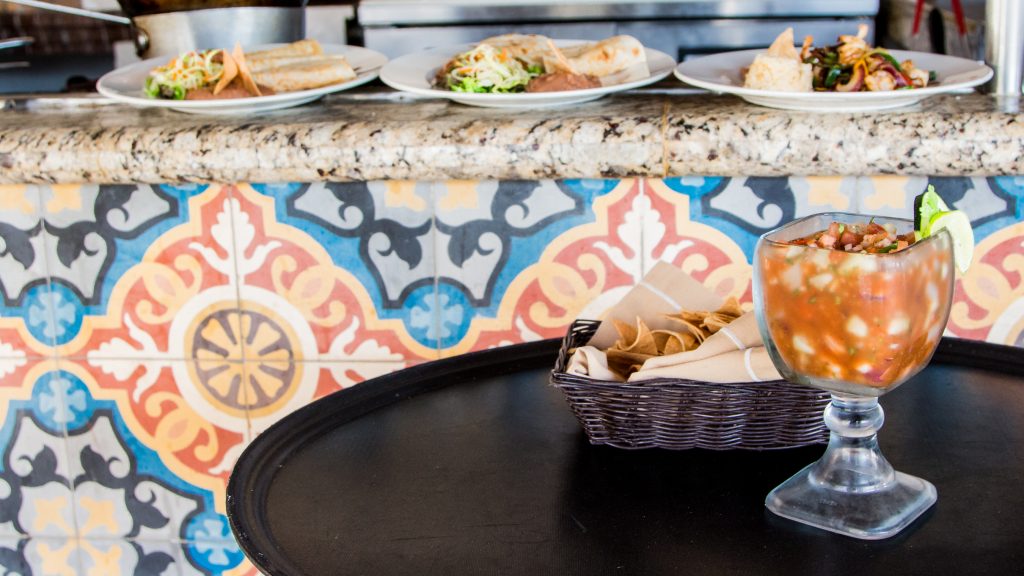 I mentioned drunchies earlier, but lets talk about all the meals we do remember eating. Spring Break All-Inclusive's offer multiple restaurants that are in addition to the buffet and all the popup style snack bars serving burgers, fries and hot dogs. You can dine like Kings and Queens then leave following dessert with no check to settle and no guilt in ordering seconds or thirds.
Specialty sit down restaurant themes vary from resort to resort, but there is always something for everyone. Resorts like the Occidental Caribe do require reservations, but also accept walk ins if they have spots available. Their hibachi restaurant is definitely worth the early rise to secure a spot. The best part is, no matter what you order, or how much you order, you don't pay extra. So go ahead, order that surf and turf, you deserve it! And while you're at it, order the pasta too.
Spring Break All-Inclusive Entertainment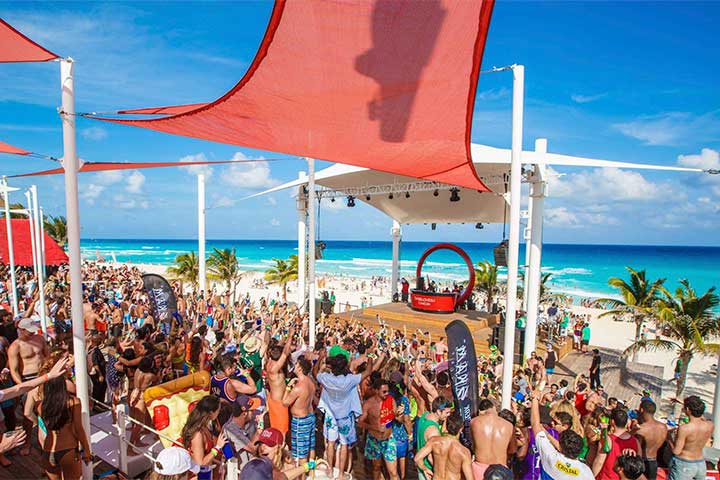 The best part about traveling with STS is you won't get stuck a resorts surrounded by families. We make sure you're right in the middle of the party! Our Spring Break All-Inclusive resorts provide the ultimate entertainment making sure you never have a dull moment. Resorts like Oasis Cancun have a concert venue right on their property so you never have to leave the resort! Last year, the stage saw big names like DJ Pauly D, Loud Luxury, Lil Jon, Rae Sremmurd, Tyga, Zara Larsson and City Girls.
There will never be a dull moment, because everyday resorts host foam parties, contest (twerking, relay, dancing) and even extravagant beach and pool parties throughout the day. The RIU Santa Fe in Cabo has 4 themed pool parties per week just steps from your hotel room door!
Join the party this year by signing up for your trip today!