Punta Cana nightlife during Spring Break with STS Travel is surreal. Thousands of college kids from around the world come to party at exclusive nightclubs and bars. Each club is completely unique with amazing sound systems and sexy ambiance. Be prepared to party until the late hours with amazing DJs, unlimited drinks and hottest Spring Break crowd. Need more convincing? Our video will show you everything you need to know about Punta Cana!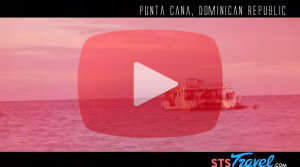 ---
This is without a doubt one of the best clubs in Punta Cana. There is truly nothing like it. Once you enter, you realize it is a giant cave turned into a club. Drinks are constantly flowing as people dance in front of the elevated stage which hosts top DJs from around the world. VIP tables are tucked into corners of the cave making for a completely unreal and epic experience. Different parts of the cave are split into various dance floors. If you love electro music, there is an entire room for you to party in. The main cave is for the partiers who can't get enough of Top 40. When there is a large festival or performer, they open the Universe Cave that holds up to 3,000 people. Now that's a lot of party.
The dress code here is Vegas style so be sure to dress to impress!
---

Extravagant stage shows, live entertainment and drinks flowing for hours? How could you say no to this insane party? Coco Bongo is known for their crazy dance floors and stage entertainment. Live bands and dance music keep everyone going all night long in this intense, high voltage party atmosphere. Check out their video from their opening see what craziness is about to ensue when you head there during Spring Break!
---

One of Punta Cana's finest and upscale Spring Break nightclubs, this venue has everything to offer. Located in the Hard Rock Hotel & Casino Punta Cana, everything is at your fingertips. With two levels, open bars and unrivaled light shows, you haven't truly been to Punta Cana until you visit ORO on Spring Break. Dress to impress! ORO is styled after Vegas' and Miami's hottest nightclubs complete with a two story LED wall and an infinity bar. Dancers take to platforms and on the second level you can look over everything that's happening below.
---
This brand new nightclub is the epitome of Spring Break nightlife. This upscale club is for those who like to party in style but can still turn up and throw down. It is crucial to dress to impress because this club is gorgeous and filled with beautiful people. For the electro lovers, this club is perfect for you. Jewel brings in world renowned DJs and are building a name for themselves and their massive parties. With open bars, hundreds of partiers and multiple levels, you will be in Jewel from open until close.
---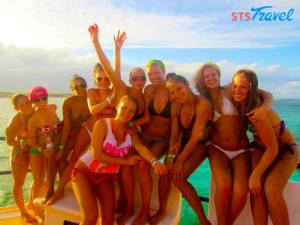 This is a cannot miss event in Punta Cana. Take the party to the water with unbelievable snorkeling and truly see all that Punta Cana has to offer on your Spring Break. There is a gorgeous zone of coral reef where you can see colorful sea life and immerse yourself in the island. After the excursion, the entire boat turns into a giant party on-board. The crew is absolutely wild!
---
SOLES CHILL OUT BAR & RESTAURANT
Open all day and all night, the party never stops. Head to the cabana spots by day to hang out on Bavaro Beach and then be sure to come later at to party with an epic DJ and hundreds of college kids. Right next to NH Real Resort, it's not far from the massive hotels. Be sure to grab one of their specialty drinks and you absolutely cannot skip on their food! During the day, casual beach attire is perfect for a day in the sun, but dress it up a little bit more for when the beach restaurant turns into a hot night club.
---
This is a more down-to-earth and artsy atmosphere compared to some of the other Punta Cana nightlife. With live bands, art and other entertainment, this is a refreshing break from the constant rush of a loud and crowded nightclub. If you want a laid back Punta Cana beach vibe, this bar is perfect for you on Spring Break. Happy Hours here are especially amazing!
---
All of this is possible with our VIP Spring Break Party Package! Choose between 2 or 3 nights at the most amazing clubs including a night at Imagine and a night at Coco Bongo with the Booze Cruise. This is your ticket to the ultimate Spring Break experience with STS Travel this coming March. We can't wait to see you there!