We found the 4 top Spring Break destinations for college students so you don't have to. By choosing to party in any of these destinations, you're guarantied to have ultimate Spring Break experience.
#1 Top Spring Break Destination:
Cancun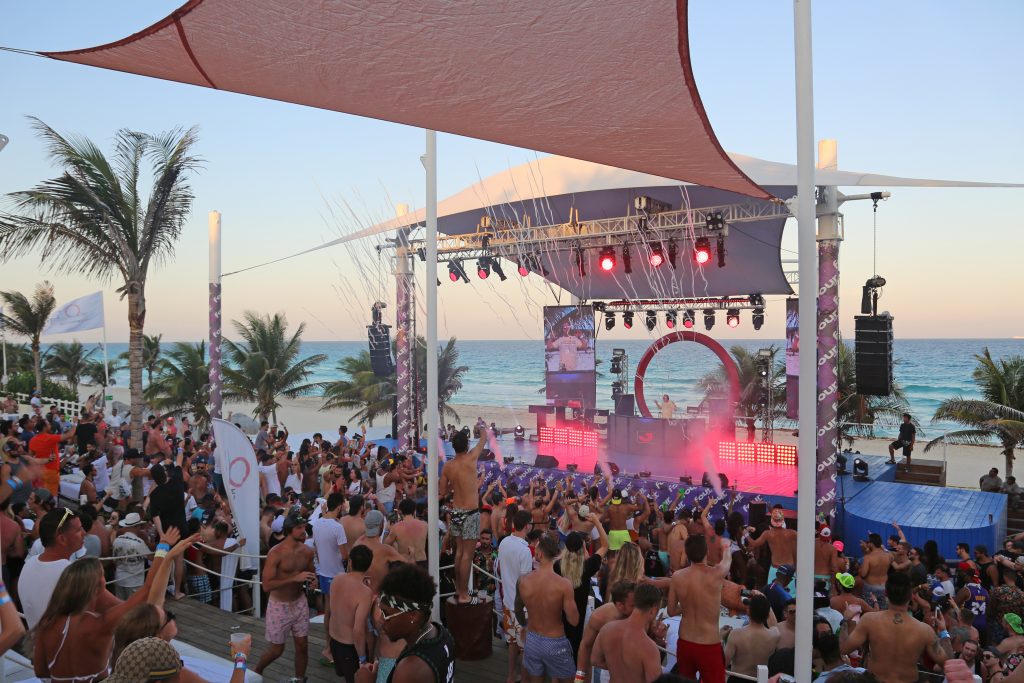 If you're looking for a Spring Break like you see in the movies, Cancun is your place. Year after year, it is ranked as the #1 top Spring Break destination. Amazing resorts, beautiful scenery, and non stop parties have college students from around the country flocking to the tropical destination to experience it for themselves. During the day, everyone rages with thousands of Spring Breakers at all-inclusive resorts, then parties every night at the hottest nightclubs like Coco Bongo, Mendala, and The City.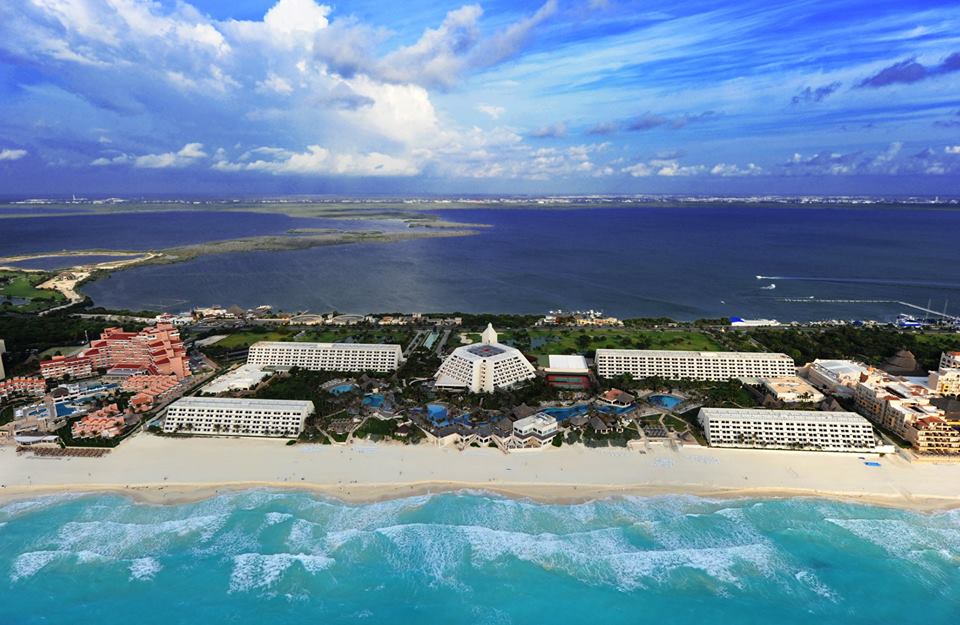 Grand Oasis Cancun is the King of Spring Break resorts, featuring over 1,500 rooms, the largest pool in Cancun, and a full schedule of daily entertainment. With a concert venue right the property, celebs like Lil Jon, Tyga, and more perform every year. This legendary party resort brings Spring Breakers from around the world together for an epic celebration.
#2 Top Spring Break Destination:
Nassau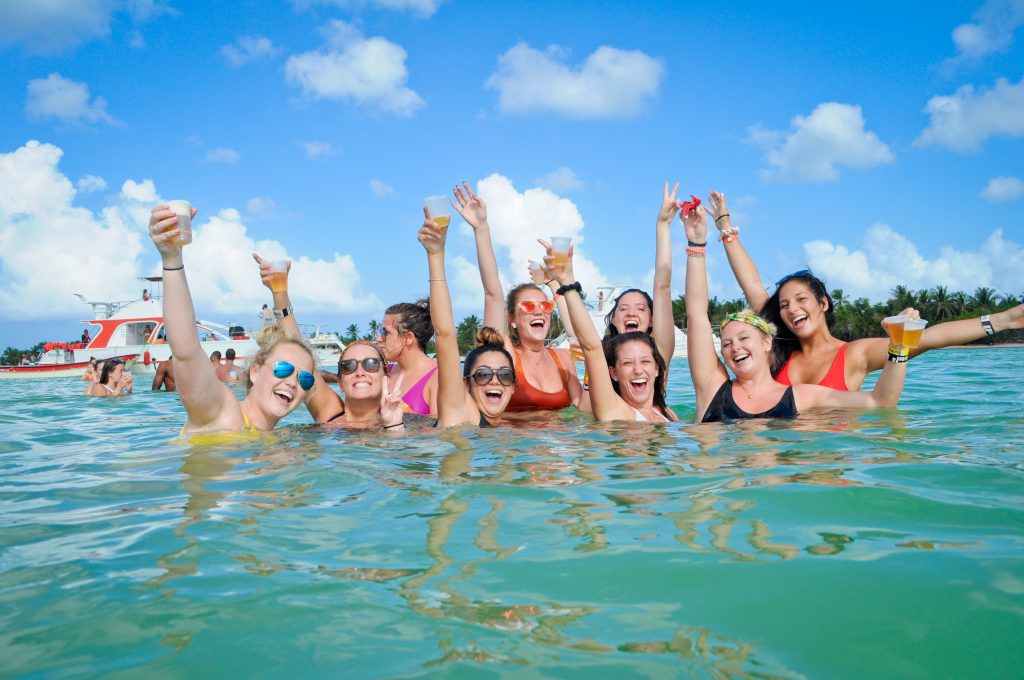 Nassau, Bahamas, situated about 50 miles off the south coast of Florida, is a Spring Breaker's paradise. Miles of blinding blue beaches and incredible weather make it a top Spring Break destination. Relax on the beach or party all day, Nassau's got it covered. With a drinking age of 18, there are tons of beach bars, clubs, and casinos throughout the island that offer unforgettable times no matter what scene you're in to. Bar hop on the beach and drink rum punches out of coconuts, or try to win next semesters tuition at the Casinos.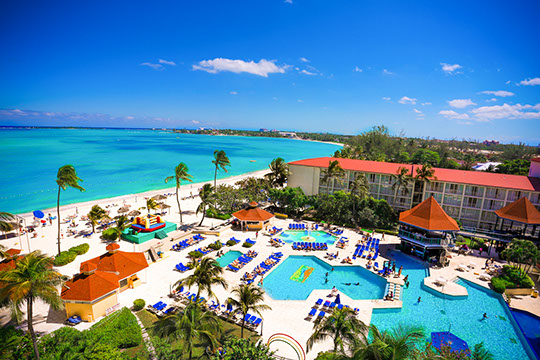 Breezes Bahamas is the perfect place for your group to thoroughly enjoy Spring Break. From March 2-19, 2020 Breezes Bahamas will be dedicated completely to the Ultimate Spring Break Experience. This will include thousands of college spring breakers, high energy pool parties, crazy contests and non-stop fun. Top college DJ's will be performing poolside. Bars will have the drinks flowing from 9:00 AM until you can't drink anymore. Delicious varieties of food will be served daily and open late night for those after midnight munchies.
#3 Top Spring Break Destination:
Cabo San Lucas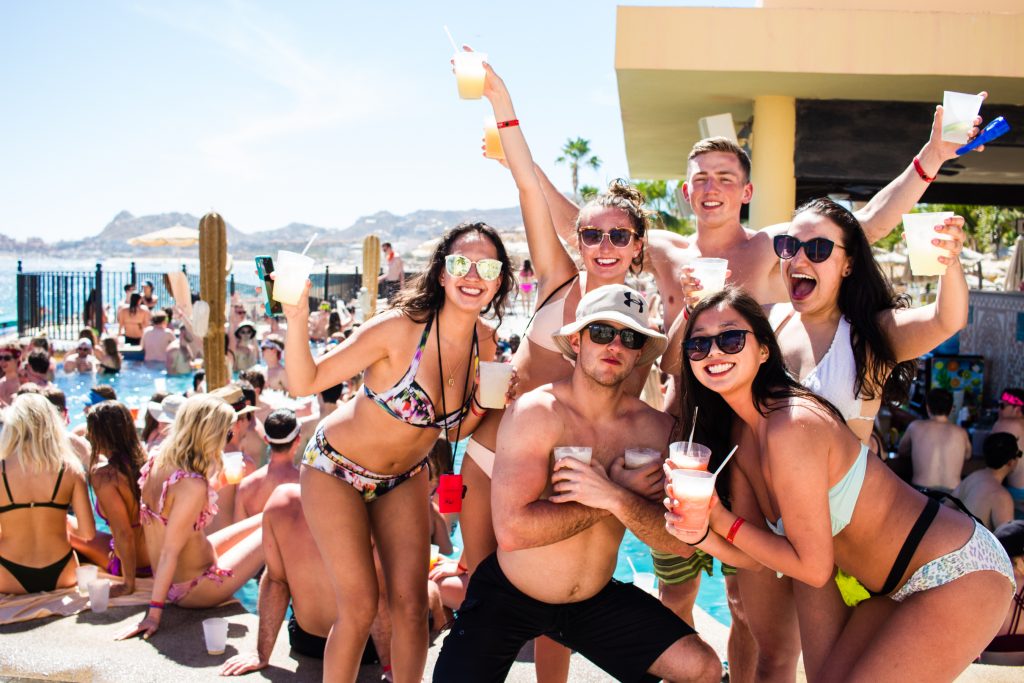 To vacation like a celebrity, partying Cabo is a must. This top Spring Break destination offers Instagramable views from any angle that will be sure to make followers jealous. Spend days lounging by the pool and beach bar hoping, and nights at crazy clubs like Squid Roe, Mandala, and La Vaquita. Spring Breakers flock to the beaches to work on their tan and drink into the wee hours of the morning. This luxurious destination will have you partying like a rockstar.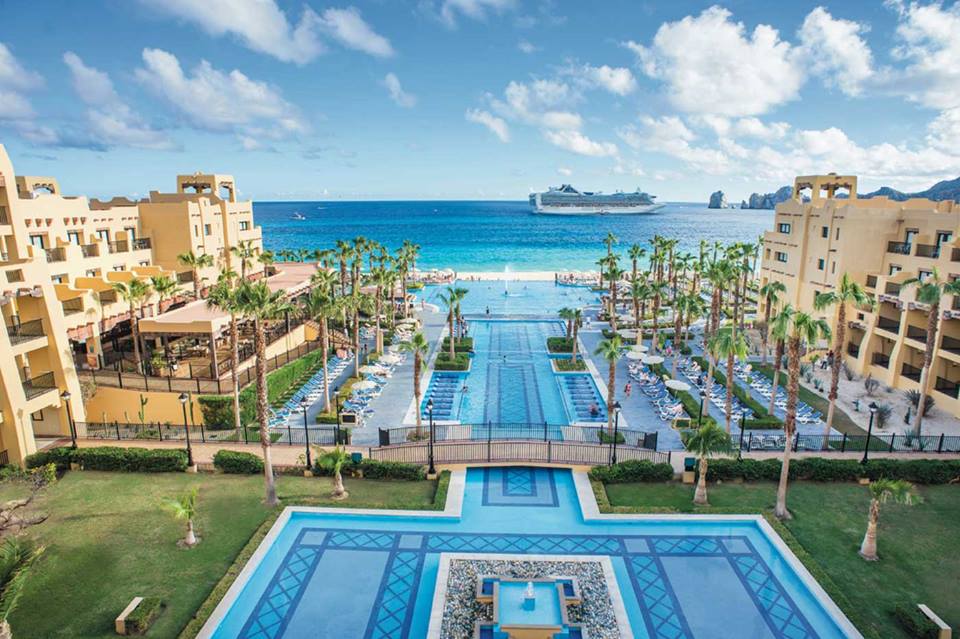 The RIU Santa Fe is a massive 24 hour resort ready for the craziest Spring Breakers! Each room has their own liquor dispensers, there are 4 pools on the property, including a brand new Party Pool that hosts 4 parties per week, an adult water park, and so much more. See the Cabo Arch from the infinity pool and grab a drink at their swim up bar.
#4 Top Spring Break Destination: Punta Cana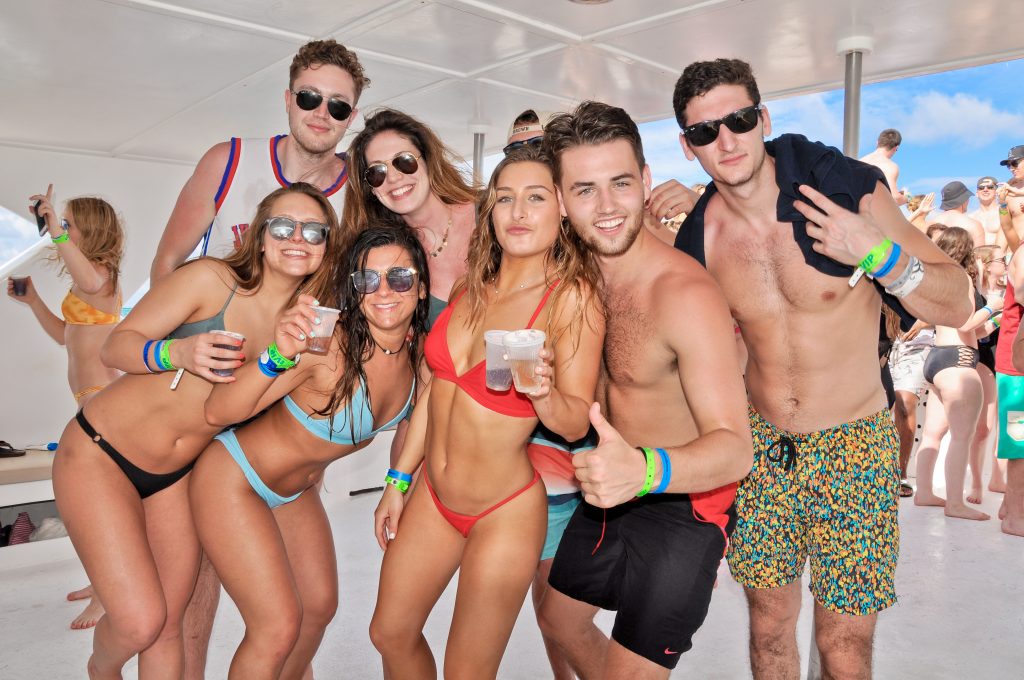 Punta Cana is a tropical oasis of palm trees, warm sand, and Caribbean rum. This top Spring Break destination is perfect for tans, drinks and good times. Days are spent by the pool bar partying with other college students and relaxing on the beach. The open bar booze cruises are the highlight of everyone's week (if they can remember it). For those that didn't drink too much during the day, after dinner the party moves from the resorts to top nightclubs like Coco Bongo, Imagine, and ORO,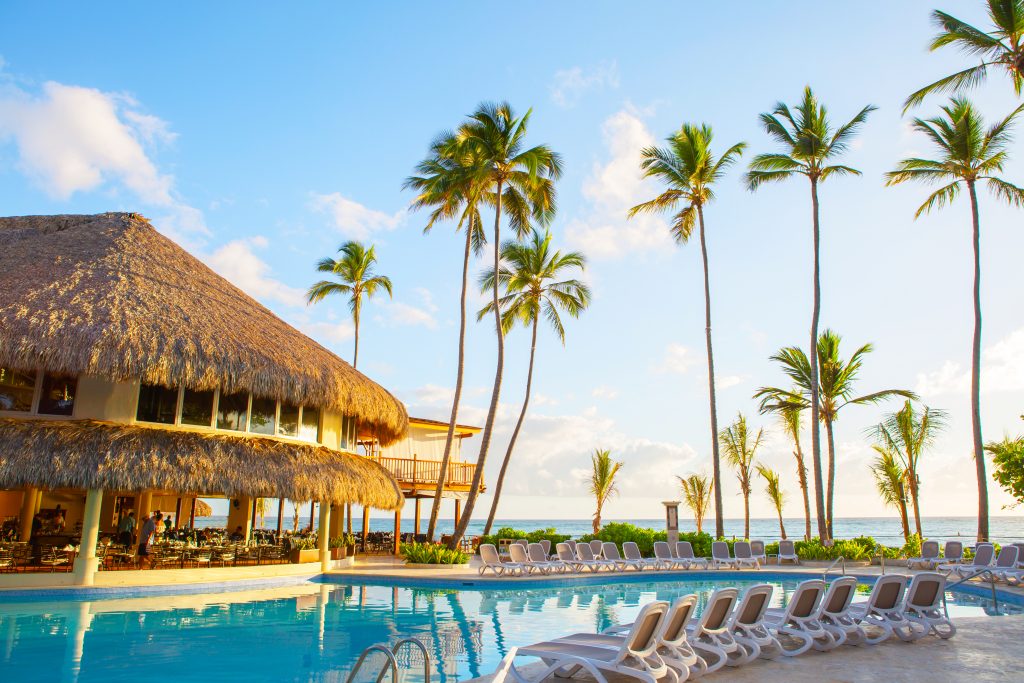 Impressive Resort is a brand new resort. Last year's Spring Breakers were the first to experience and they loved it! This resort sits right on the beach with multiple places to eat and drink, including a swim up pool bar and 2 beach bars. Impressive has daily pool parties, beach parties, DJs at the beach, a Casino, and a nightclub right on the property. Every week hundreds of Spring Breaker from across the country will be partying there.
Follow us on Instagram and Facebook to get an inside look at these top Spring Breaks destinations and updates on Spring Break 2020!