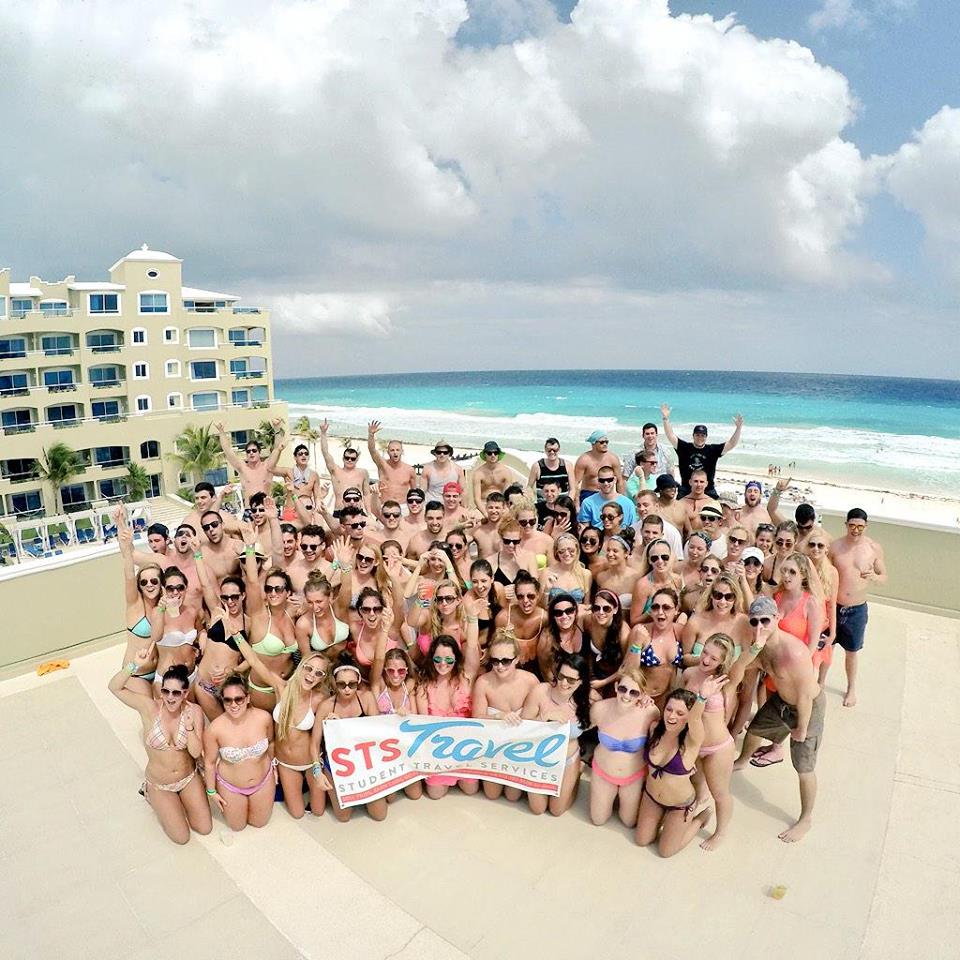 Traveling for Spring Break feels like a right of passage during college. With a week off from classes and little obligations to hang around campus, its just too tempting to skip town. And sometimes you just need to unwind on a beach with a drink (or multiple) in hand. But how do you find the best Spring Break resorts?
If you want to thoroughly enjoy your Spring Break, you want to be at a place that will let you. You want a place with parties, pools, drinks, and other college students. Below is a list of the best Spring Break resorts that are not only accepting of Spring Breakers, but cater to the clientele and the atmosphere you seek.
Best Spring Break Resorts
Breezes Bahamas, Nassau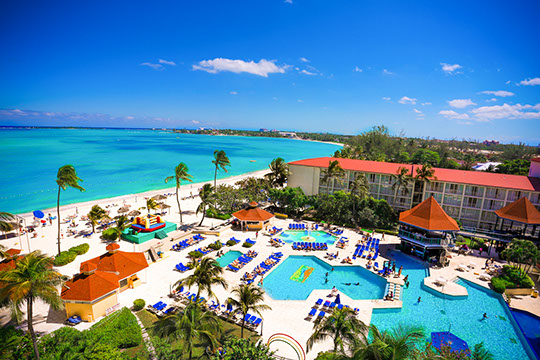 What screams the ultimate Spring Break resort more than 1200 Spring Breakers in one resort? STS Travel has bought out the entire Breezes resort for the 2020 Spring Break season! One epic resort filled with day parties, nightlife and one of the only Beachfront properties in Nassau. Hundred of Spring Breakers from around the country will be partying with us every week.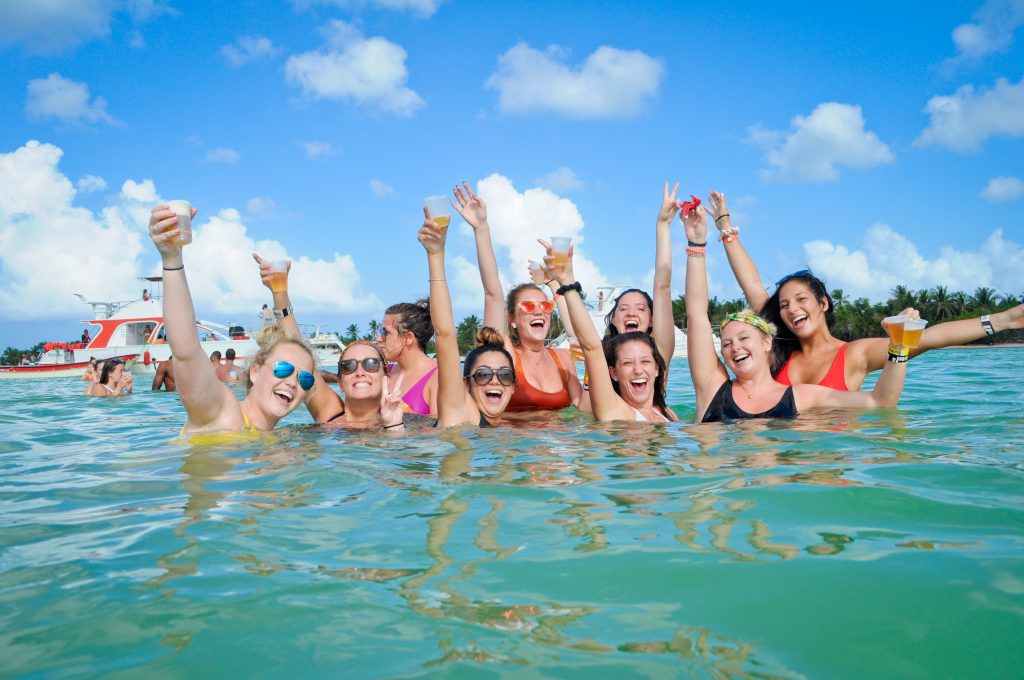 With 371 rooms filled 100% with Spring Breaker every week, you can bet you're in for a wild week! You can choose to hangout in any of their 3 pools and poolside Jacuzzis, all of which look out onto the beach. Every day will bring Spring Break activities like pool/beach parties, poolside DJs, and competitions. Included in your package are beach side activities like boating, rock climbing, flying trapeze and more. At night they have nightly entertainment like live bands, karaoke, and game shows. After the pregame you can party at their nightclub or take a quick walk over to Bond Nightclub. Last year brought performers like Pauly D, Loud Luxury, and more. This year will have a similar line up.
Riu Sante Fe Cabo San Lucas, Mexico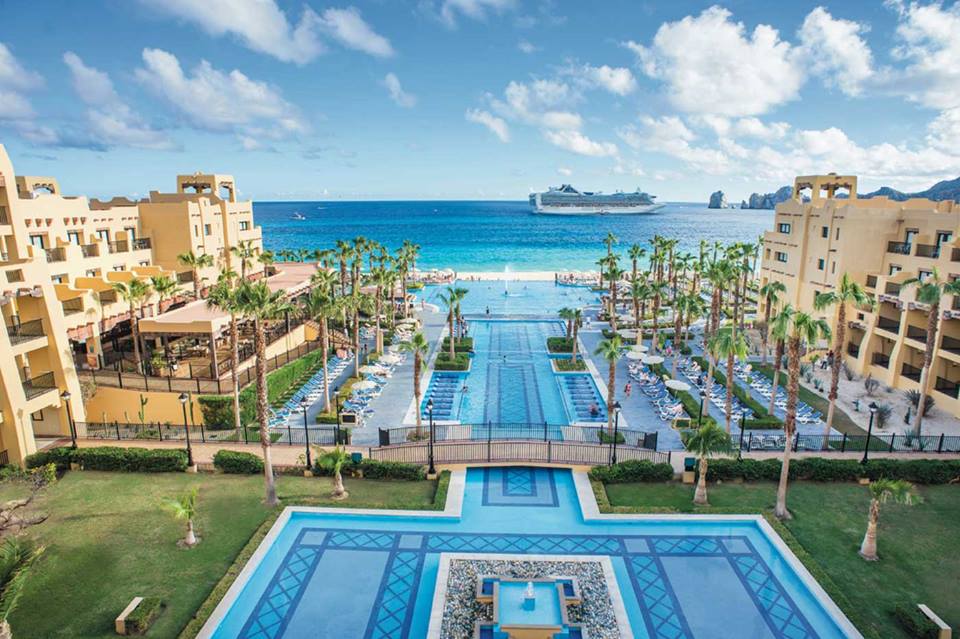 Why just welcome Spring Breakers when you can build a whole resort for them? The Riu Sante Fe is located on the clear blue waters of the Cabo San Lucas coast. 500 rooms are dedicated specifically to Spring Breakers. Thats roughly 1,500 Spring Breakers every week. Their "Party Pool" is packed with bottle service, open bar, Dancers/Performers and foam. Late night, the Riu host theme parties such as "The White Party", "The Pink Party", Jungle themed, and Neon.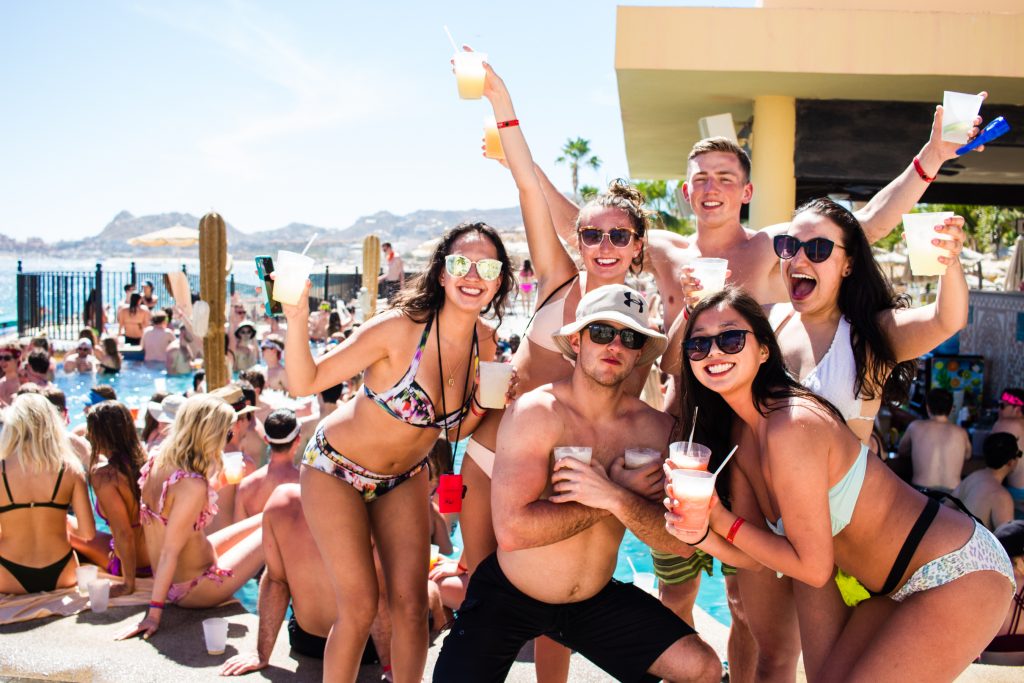 Even though each room is stocked with a full set of Liquor Dispensers (Vodka, Rum,Whiskey, and Tequila), the swim up pool bar opens at 9 am… so imagine what it looks like at 5 pm. The resort has an infinity pool with views of the Cabo Arch (hello Instagram pictures), as well as WiFi throughout the resort (it matters). Along with 24 food and drinks options, the Riu sits a short Uber ride to the downtown bar scene. This is the perfect resort for a rowdy Spring Break getaway.
Grand Oasis, Mexico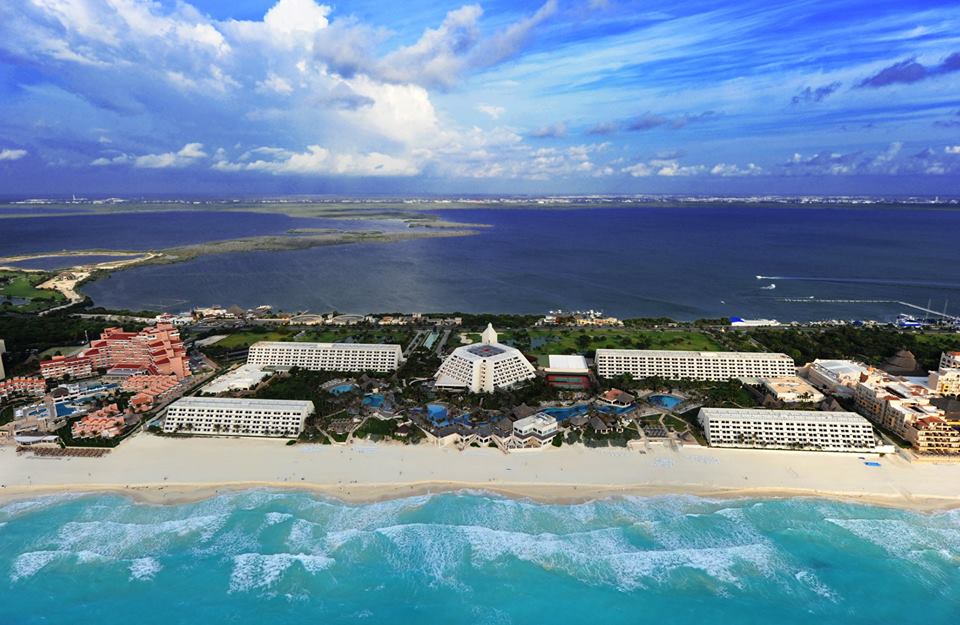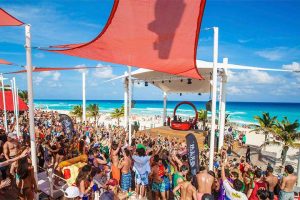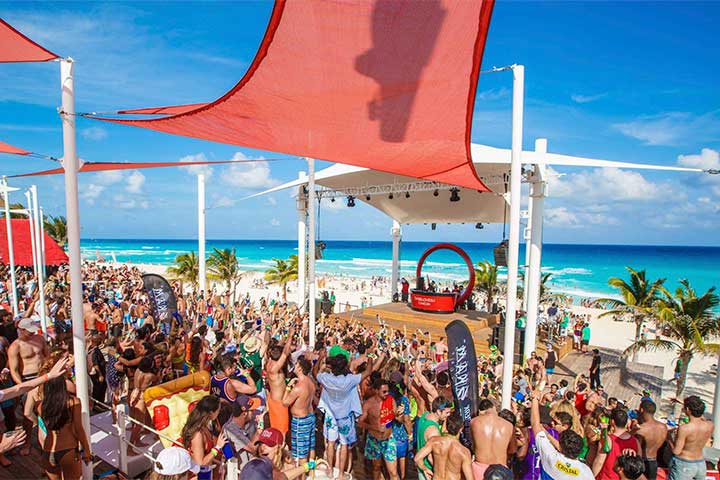 We can't talk about Spring Break resorts without mentioning the famous Grand Oasis Cancun. This resort is the #1 in entertainment with 1,100 rooms mainly for Spring Breakers. Not only does this resort host Spring Break, it welcomes the craziness that follows! With a concert venue on their property, the Oasis brings in acts like Lil Jon, DJ Pauly D, and MTV hosted concerts like Tyga and Rae Sremmurd. The 1/4 mile long pool is one of the many hot-spots in this enormous resort. With two fully stocked swim-up bars and live DJ's, the poolside dancing and contests will keep you fully immersed in the Spring Break scene.
With the budget friendly Oasis Cancun Lite Package you can enjoy the variety of 7 restaurants and 9 bars. The sports bar is alive with all of the current sport events on TV. Coyote Loco cranks up at 10:30 featuring nightly themes. A lot of Spring Breakers arrive equipped with large containers as the bar tenders with fill up just about anything you hand them! Whether you are a beach bum or prefer the pool, at Grand Oasis, you will be surrounded by bars, Spring Breakers and entertainment wherever you go. Upgrade to the Grand Oasis Package and gain access to more restaurants and bars, and maybe even a room with a view!
Occidental Caribe Punta Cana, Dominican Republic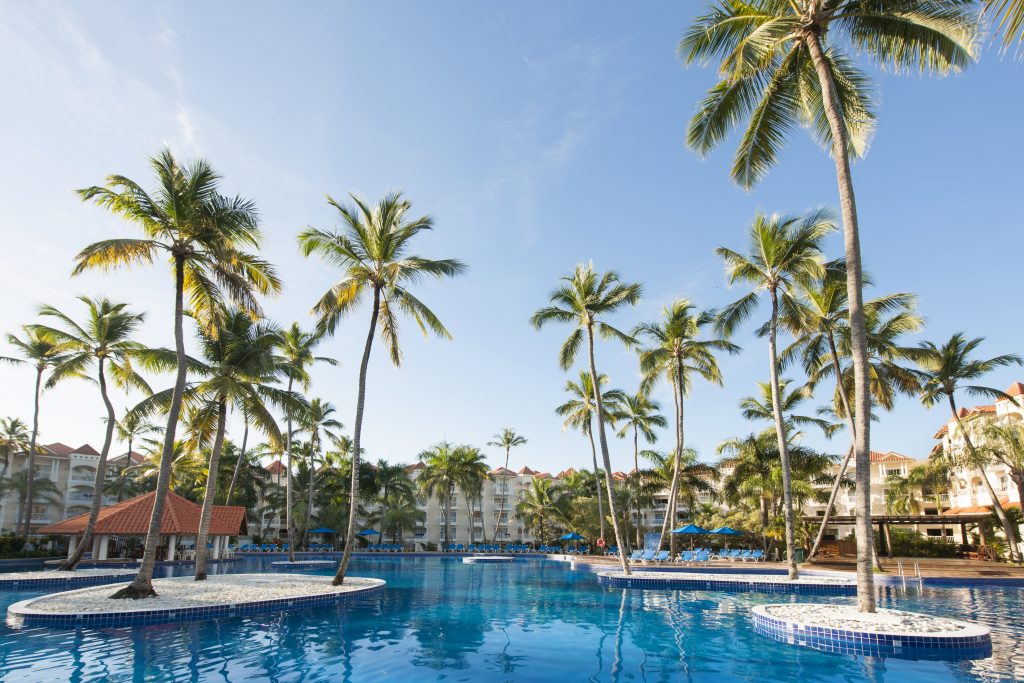 Punta Cana is a tropical oasis with cool blue waters meeting up with soft warm sands. But Spring Break is for tans, drinks and endless memories. You get all of this at our top Spring Break resort in Punta Cana, The Occidental Caribe. Its the best places to get our party on with friends. The resort is beachfront and has everything you need for your group to have the ultimate Sprig Break.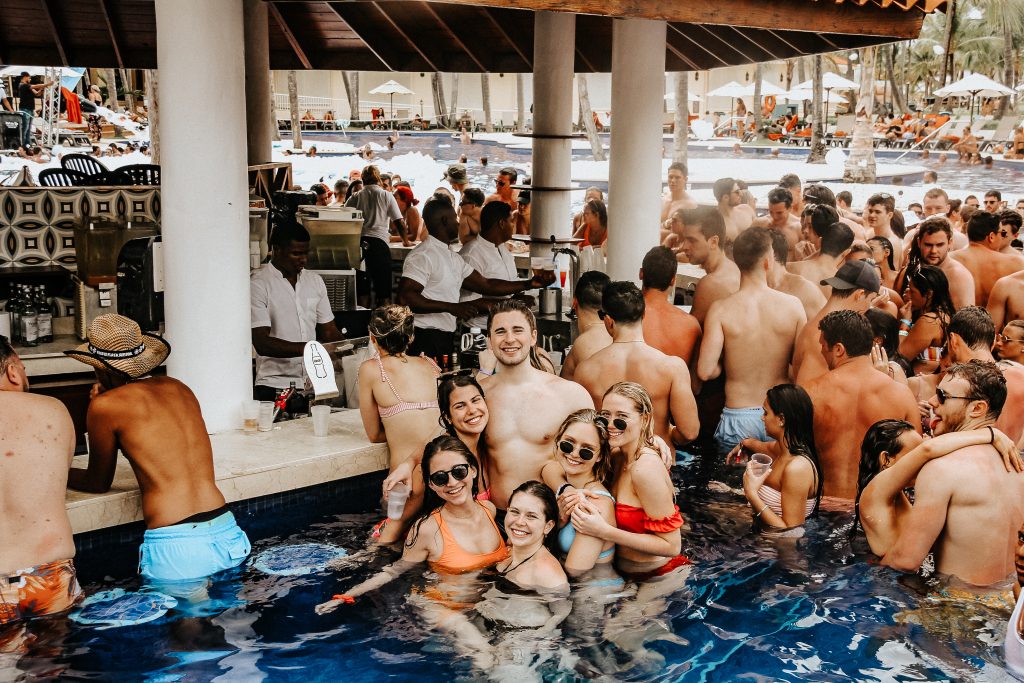 Packed with hundreds of Spring Breakers every week, this resort makes sure everyone has something to do. Weekly foam parties, DJs at the pool, and beach front activities keep everyone pretty busy from sun rise to sunset. The best part is a bar is never too far away. All 9 bars keep the drinks flowing early morning to night. Take your shot in the Casino just steps from your room and see how much of next semesters tuition you can win! Fulfill every craving with 9 different restaurant options, including late night munchies after the bars!
Don't miss our on Spring Break at any of these awesome resort. You'll regret it if you do!
See more from previous years Spring Break trips on our Instagram & Facebook