PLANS
All Inclusive
Buffet and a la carte meals, all drinks, mini-bar stocked daily, gym, free WiFi, safe, watersports, local taxes and tips.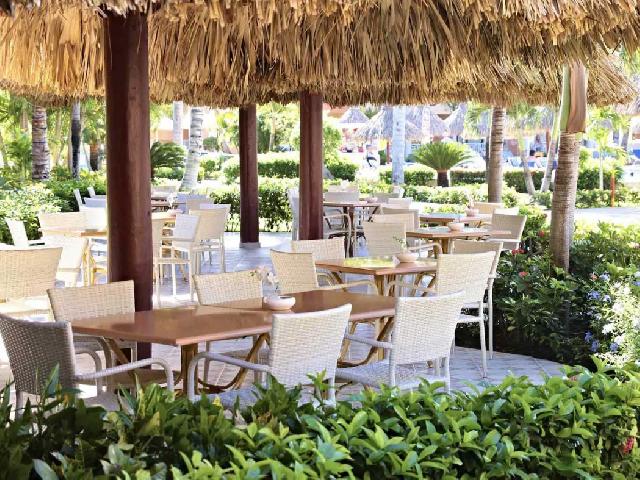 Pool Restaurant
(Snack Bar)
Enjoy your meals and drinks by the pool, in an ideal setting for relaxing in the comforts of our hotel and savoring our rich and varied cuisine.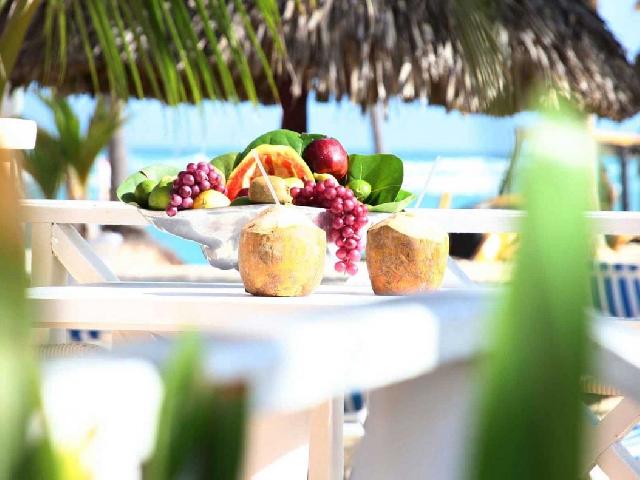 Beach Restaurant
(Snack Bar)
Savor delicious meals and drinks while you enjoy the fascinating scenery. Come and try our exquisite culinary offerings by the seaside.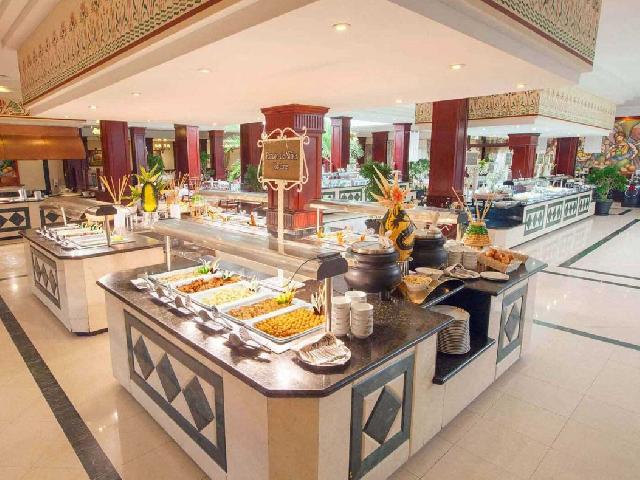 Bavaro Main Restaurant
(Buffet )
Be transported back to the first time you laid eyes on a buffet. Aisles full of perfectly ripe fruit, fresh vegetables, and freshly prepared dishes sure to satisfy every member of your group.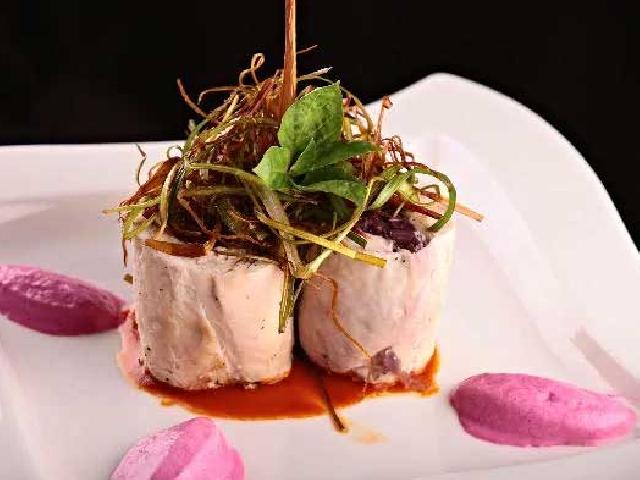 Los Corales Restaurant
(A la Carte)
Dominican Restaurant - Get a taste of paradise enjoying all of the bold flavors we offer to you. Get a complete Dominican experience. Sample traditional dishes including fried plantains, spicy cibeno goat, and sanocho.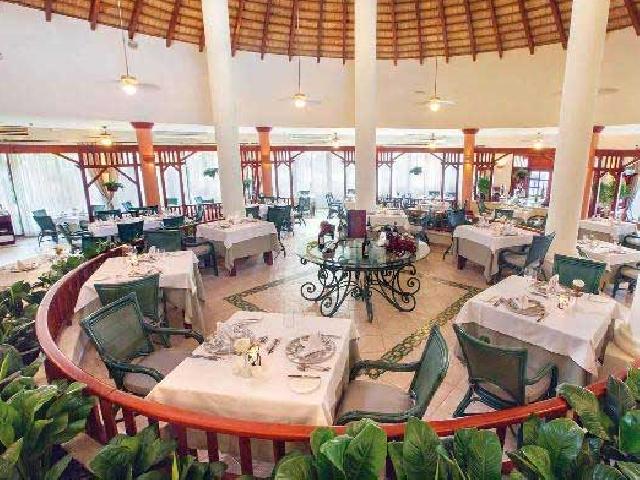 Garden Grill
(Steak)
Steak House - A meat lovers dream with endless combinations of perfectly grilled meats and savory sides.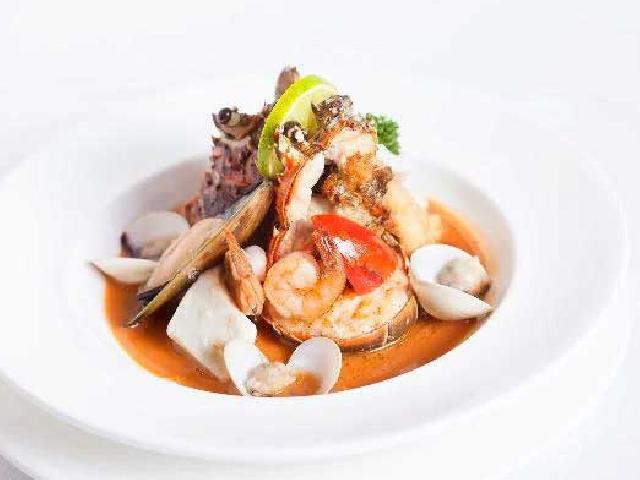 El Pescador Restaurant
(A la Carte)
Fresh Mediterranean Creations - Redefine your understanding of freshly prepared Mediterranean food to order, and with all of the delicious flavor your desire, with a traditional touch.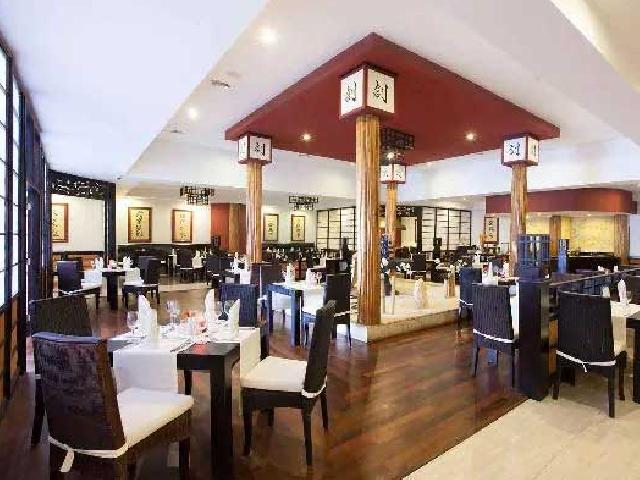 Mikado Japanese Restaurant
(Asian)
Exciting Japanese cuisine and entertainment - Share a fun meal together. Join us for a traditional Tepanyaki dinner show, or a Japanese a la carte dish in regular tables and watch flavors come to life before your eyes.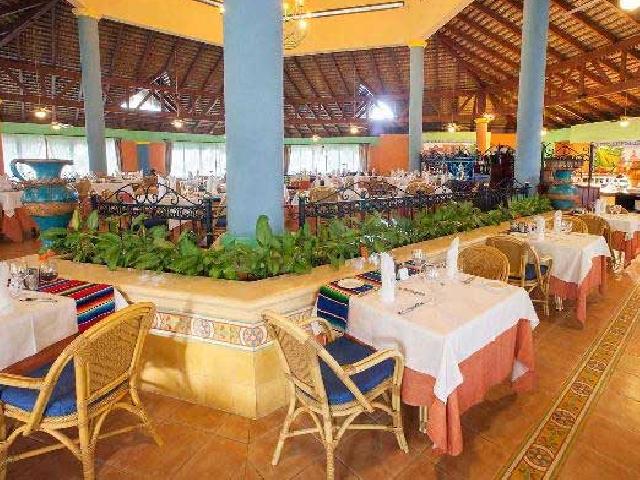 Tex Mex Santa Fe
(Mexican)
A trip to the Mexican Border - Embark on an adventure sampling traditional Mexican and American cuisine all in one. Enjoy a unique combination of flavors that will take your taste buds to heaven.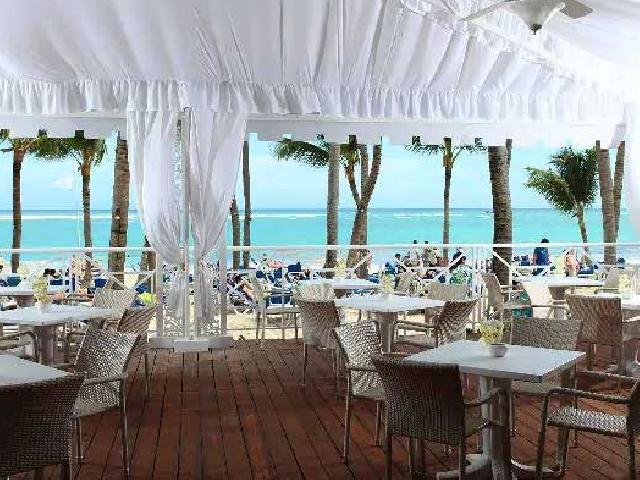 BBQ Restaurant in the Olas
(Buffet )
Buffet style BBQ - A meat lover's heaven. Indulge in a wide variety of dishes from the buffet or get perfectly cooked meats that are grilled just to your liking.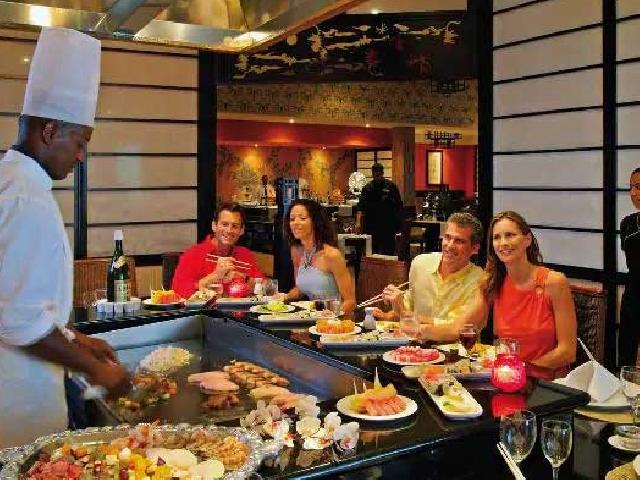 Maiko Japanese Restaurant
(Asian)
Exciting Japanese cuisine and entertainment - Watch flavors come to life as a delicious meal is prepared right before your eyes with a Tepanyaki dinner show or relax in a la carte regular table.
Capriccio Restaurant
(Italian )
Traditional Italian cuisine - Enjoy a traditional taste of Italy in the Caribbean. With each bite better than the last, everyone is sure to fall in love with our classic Italian creations.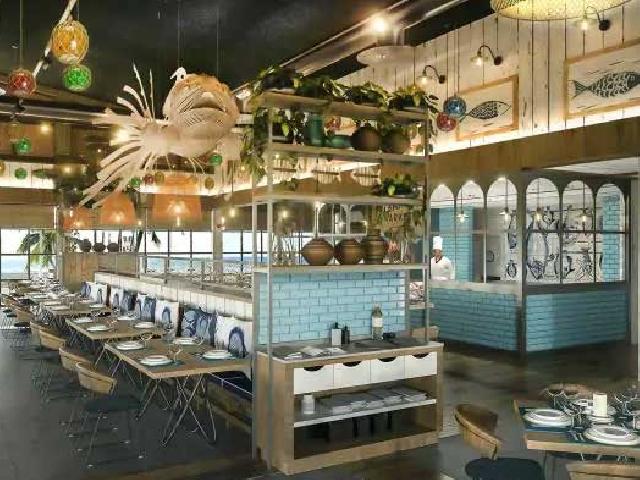 Fish Market
(A la Carte)
Perfectly prepared seafood - A taste of the sea. Experience the beauty of a freshly filleted fish and enjoy a meal with us in paradise.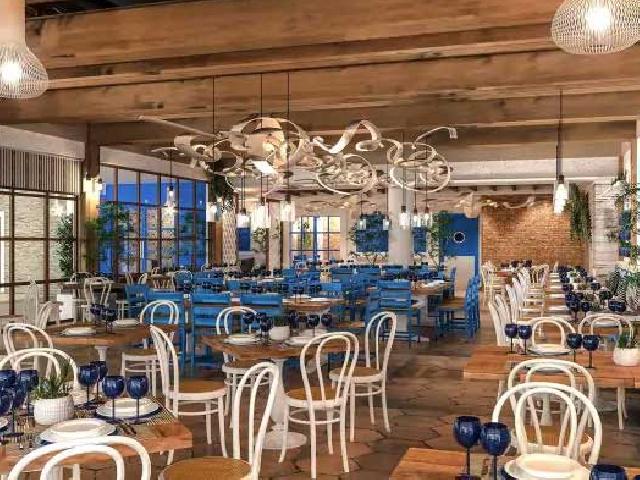 The Greek
(A la Carte)
Greek Cuisine - Sample the fresh vibrant flavors of Greece as you gaze upon the beautiful landscape of the Caribbean.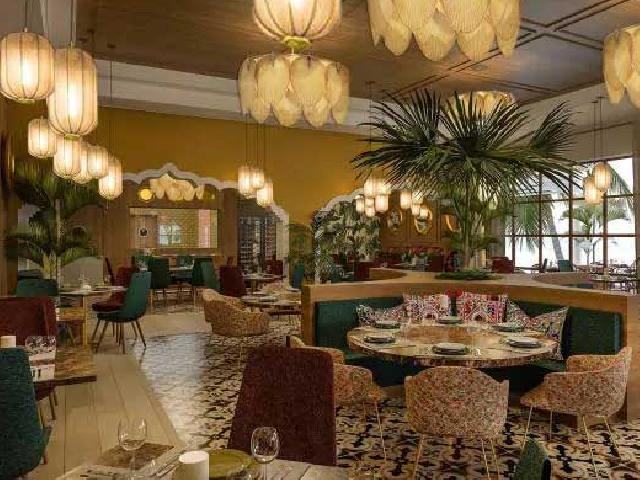 Thali
(A la Carte)
Indian cuisine - Discover the flavors of Indian cooking in paradise. Exquisite dishes and an inviting atmosphere, an ideal opportunity to turn your dinner into a special evening.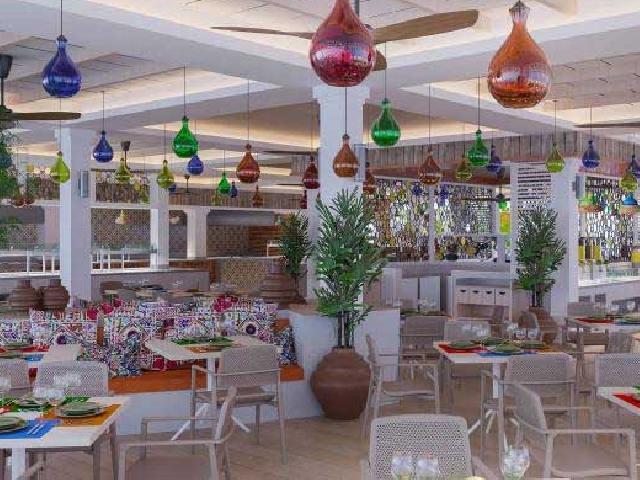 Tequila Restaurant
(Mexican)
Taste the vibrant flavors fresh Mexican ingredients, as you enjoy the best Caribbean views.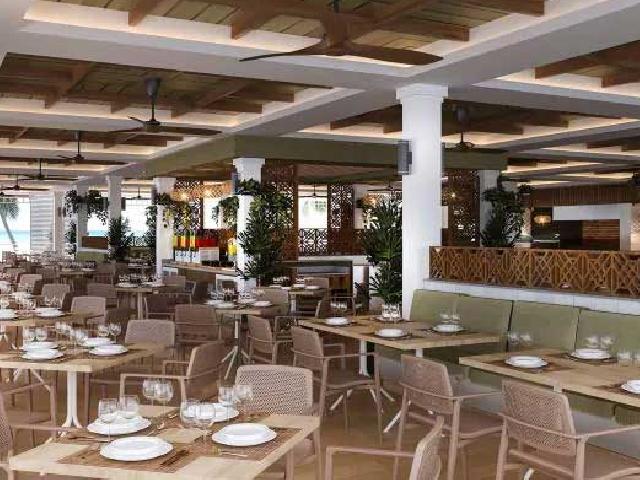 Rodizio Restaurant
(A la Carte)
Brazilian grilled meat served table side - Take a trip to Brazil without leaving the beauty of the Caribbean: cooked meats served table side paired with equally delicious sides.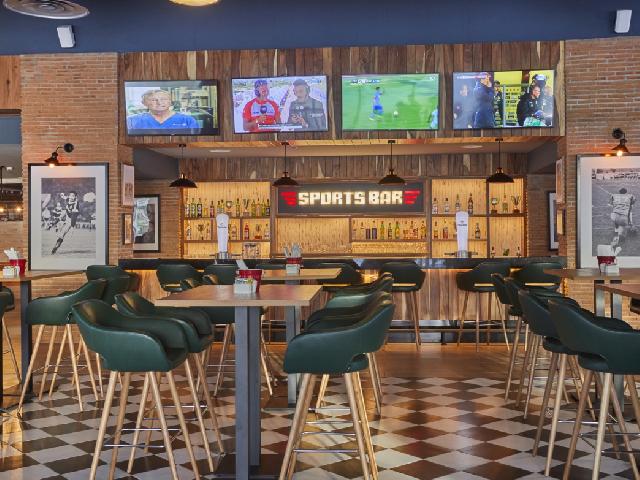 Sports Bar
(Sports Bar)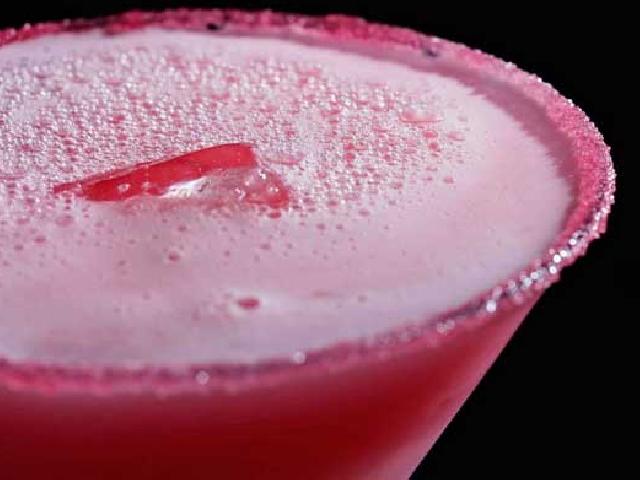 Congas Bachata Discotheque
(Discotheque)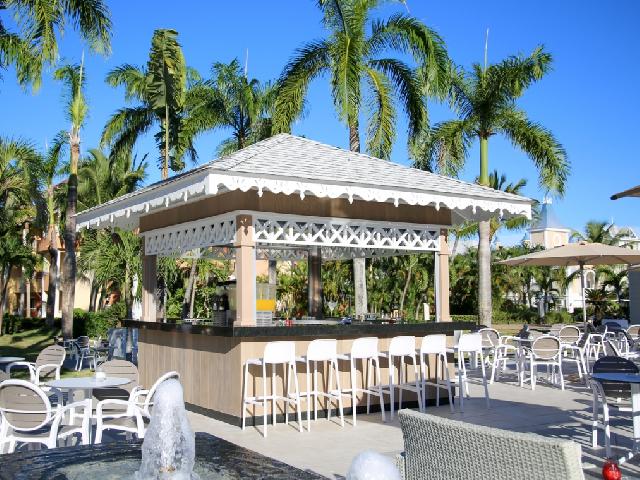 Mai Tai Lobby Bar
(Bar)
Offers a relaxed atmosphere to have casual drinks with a Dominican vibe.

Karaoke Piano Bar
(Bar)
Perfect place for those looking to belt out your favorite tunes.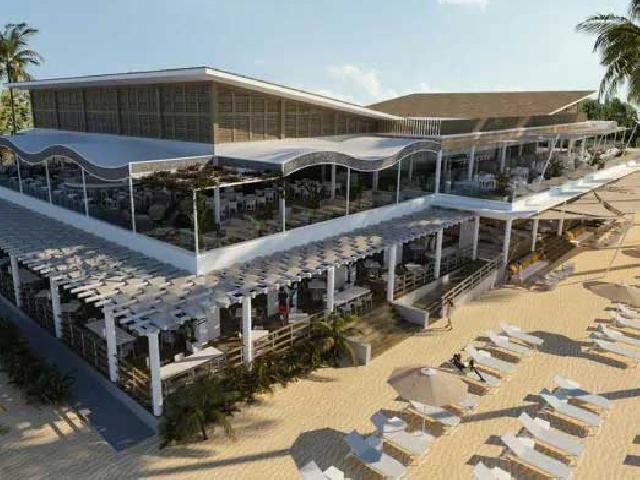 Beach Bars
(Bar)
Treat yourself to a moment in paradise. Relax, close your eyes, and listen to the sound of ocean waves as you enjoy a delicious cocktail.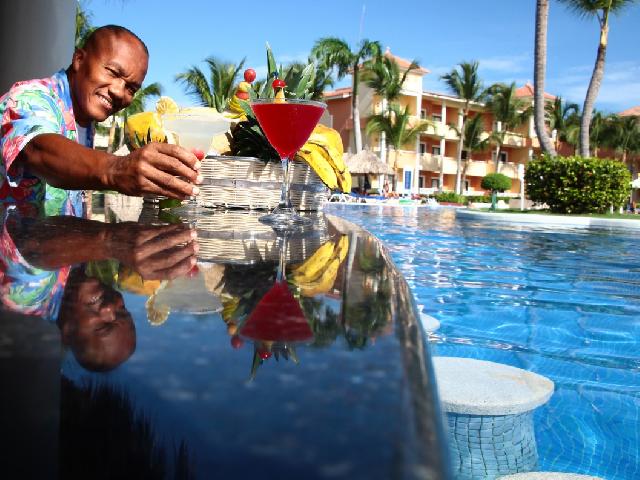 Pool Bars
(Swim-up pool bar)
Take some time to refresh your mind and body with a cool drink in the water.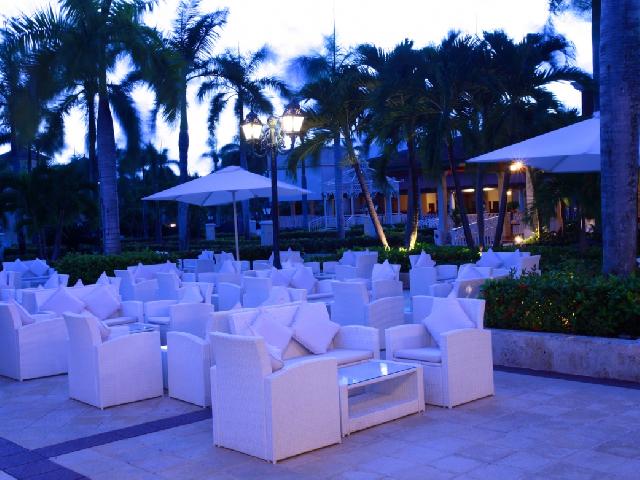 Bars Throughout the Resort
(Bar)
Find something for everyone, anywhere. In between each of your adventures join us to take a break for a satisfying drink.