Viva Wyndham Fortuna Beach
The Viva Wyndham Fortuna Beach will dazzle you with 1,200 feet of white sands and endless crystal clear waters.

As the only all-inclusive resort on the island, surrounded by tropical forests and parklands, Fortuna Beach is like having your own Spring Break paradise. Memorable snorkeling in one of the world's largest reef systems beckons just off shore. The sheer beauty of the area draws travelers from all over the globe.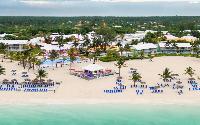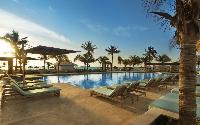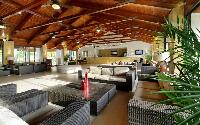 PLANS OFFERED
All Inclusive

As part of Viva Wyndham Resorts' all-inclusive vacation package, guests enjoy accommodations; full breakfast, lunch, dinner and snacks; unlimited beverages, cocktails and wine; daily activities and fitness programs; unlimited non-motorized water sports with complimentary lessons; enrollment in the Viva Wyndham Kid's Retreat; live nightly entertainment; all taxes, surcharges, gratuities; and more.

Pool and beach games with prizes

Stretching and yoga lessons

Gym with instructor

Unlimited non-motorized sports

Unlimited cocktails, drinks and wine

Fruit service on the beach and by the pool

Snacks from 3:00 to 6:00 p.m. and from 10:00 p.m. to 5:00 a.m.

Breakfast, lunch and dinner
ROOMS
Superior Garden View Rooms

Viva Wyndham Fortuna Beach offers the best in comfort and impeccable service.

Flora Rooms

Superior Rooms
RESTAURANTS at the Viva Wyndham Fortuna Beach
Viva La Pizza

(A la Carte)

Sample handcrafted pizzas cooked to perfection in our wood oven. We also offer tasty pasta dishes and other authentic Italian fare. Dinner reservations are required and can be made at the guest service desk.

Viva Cafe

(A la Carte)

Satisfy your cravings for world class fusion cuisine at this gourmet restaurant. Reservations are required and can be made at the guest service desk.

Bamboo

(A la Carte)

Savor delicious Asian-inspired fare at Bamboo. We offer an assortment of hand-rolled sushi, beef teppanyaki, chicken chow mein, and more. Reservations are required and can be made at the guest service desk.

Junkanoo

(Buffet )

Junkanoo features exceptional flavors from around the globe in a laid-back, open-air ambiance perfect for travelers of all ages. Enjoy an international buffet menu for breakfast, lunch, and dinner.