Are you looking for the Top Spring Break Destinations for 2019? Based on current google searches and web bookings, these destinations are getting the most buzz for Spring Break 2019.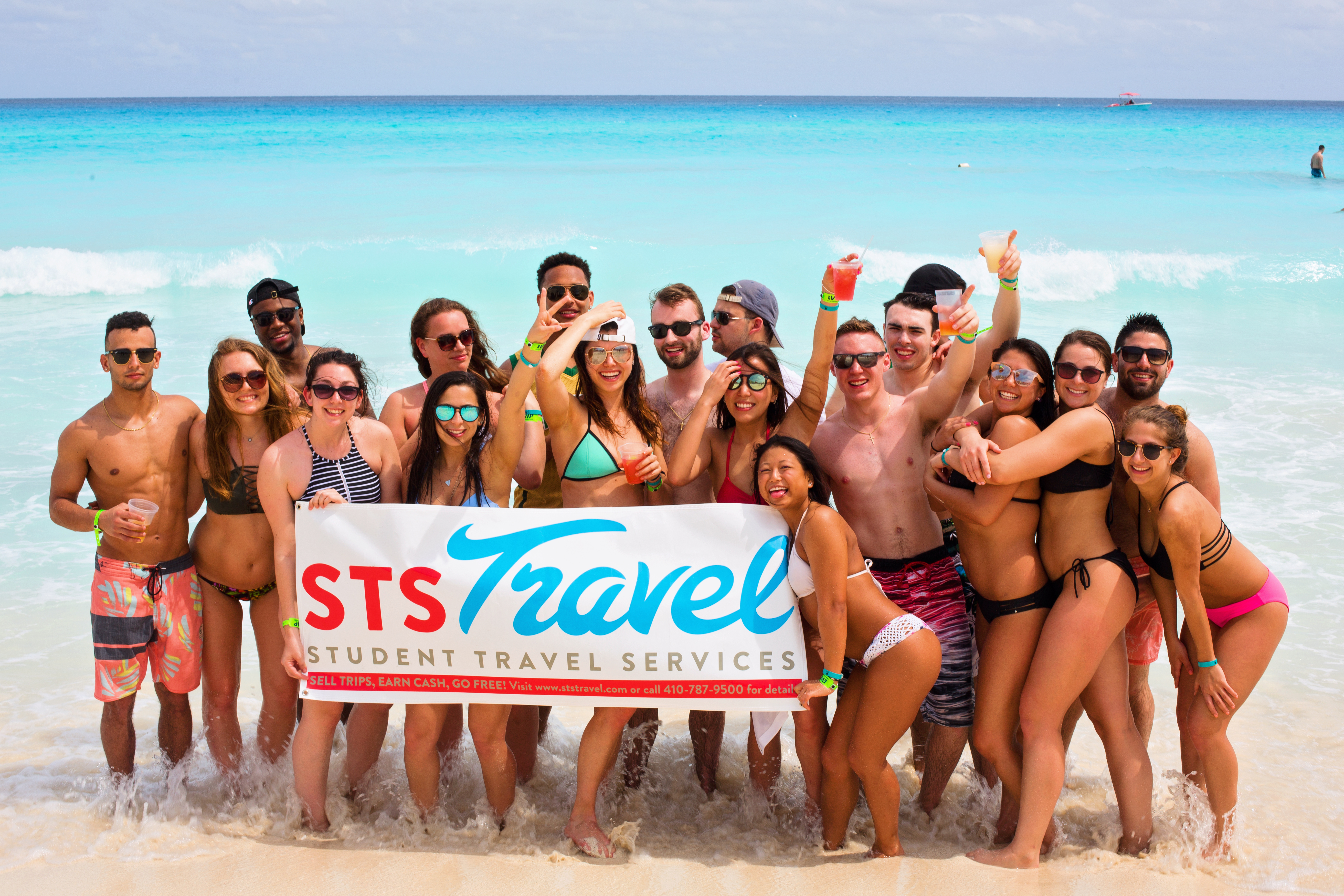 Punta Cana
Between the thrills of zip lining over the beautiful landscape of the island to the tranquility of digging your toes into the white sand beaches, Punta Cana is on everyone's Top Spring Break Destination bucket list. Just a quick flight from the east coast, located on the eastern tip of the Dominican Republic the island possibilities are endless.
Popular hotels such as Occidental Punta Cana, Occidental Caribe, Majestic Colonial become the Spring Breaker hot spots with all inclusive amenities (hello unlimited food and drinks?!) as well as keeping you steps away from the party at all times.
Each resort caters to the needs of the guest, from 24/7 raging at the heart of the party (Occidental Caribe) during your stay enjoy foam parties, two pools, swim up pool bar;white sand beaches and late nights at Oro club located at The Hard Rock.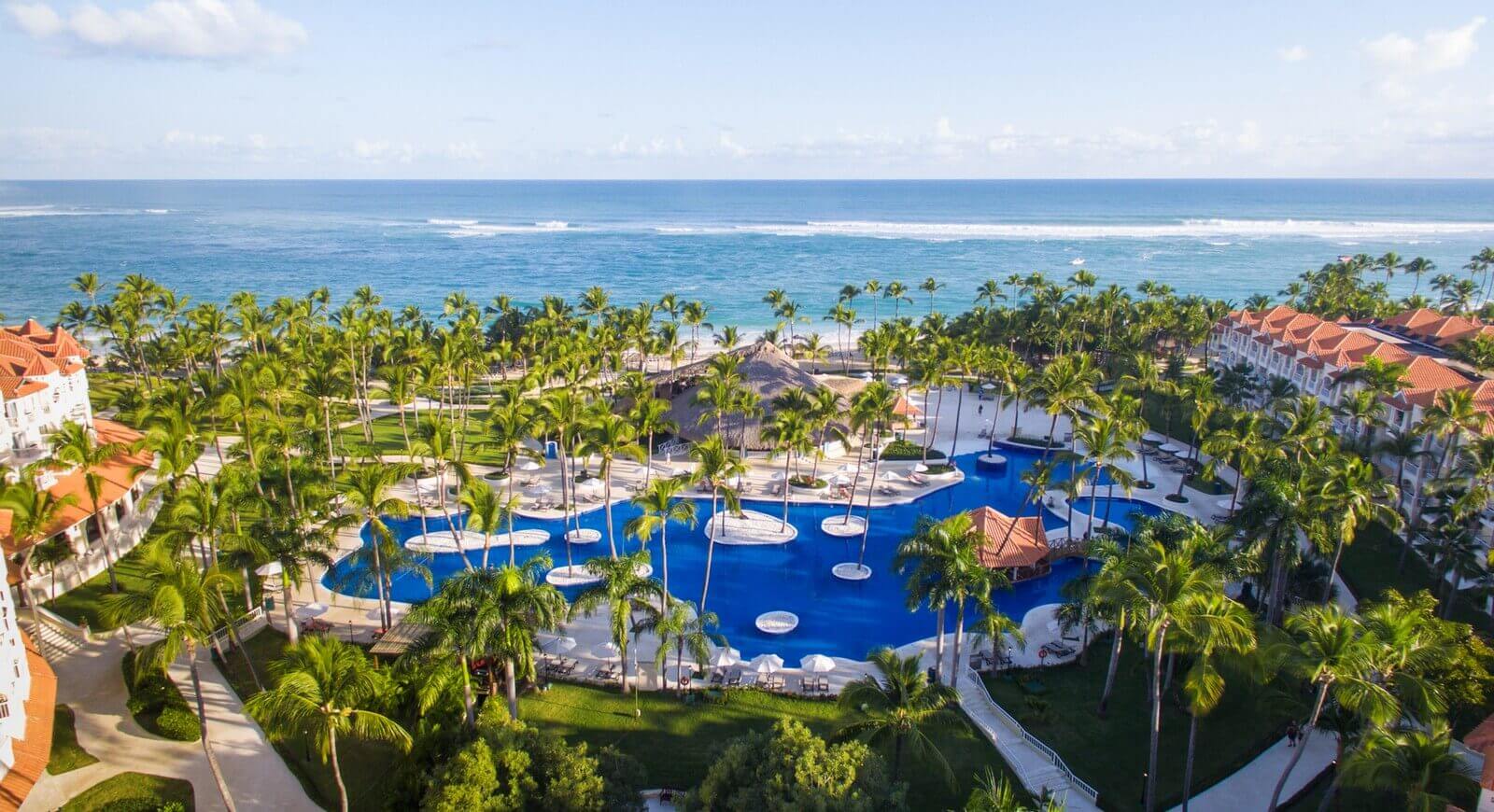 If your goal is to lay out all day and party all night (Occidental Punta Cana) is more likely your cup a tea. The dining experience never get old as the hotel has a buffet as well as specialty restaurants to choose from (all included).
For those looking to enjoy the luxury island life experience the upscale beauty that is Majestic Colonial; a breath taking resort who still know how to keep the party going (bar in every room) while keeping the element of relaxation and comfort as a top priority.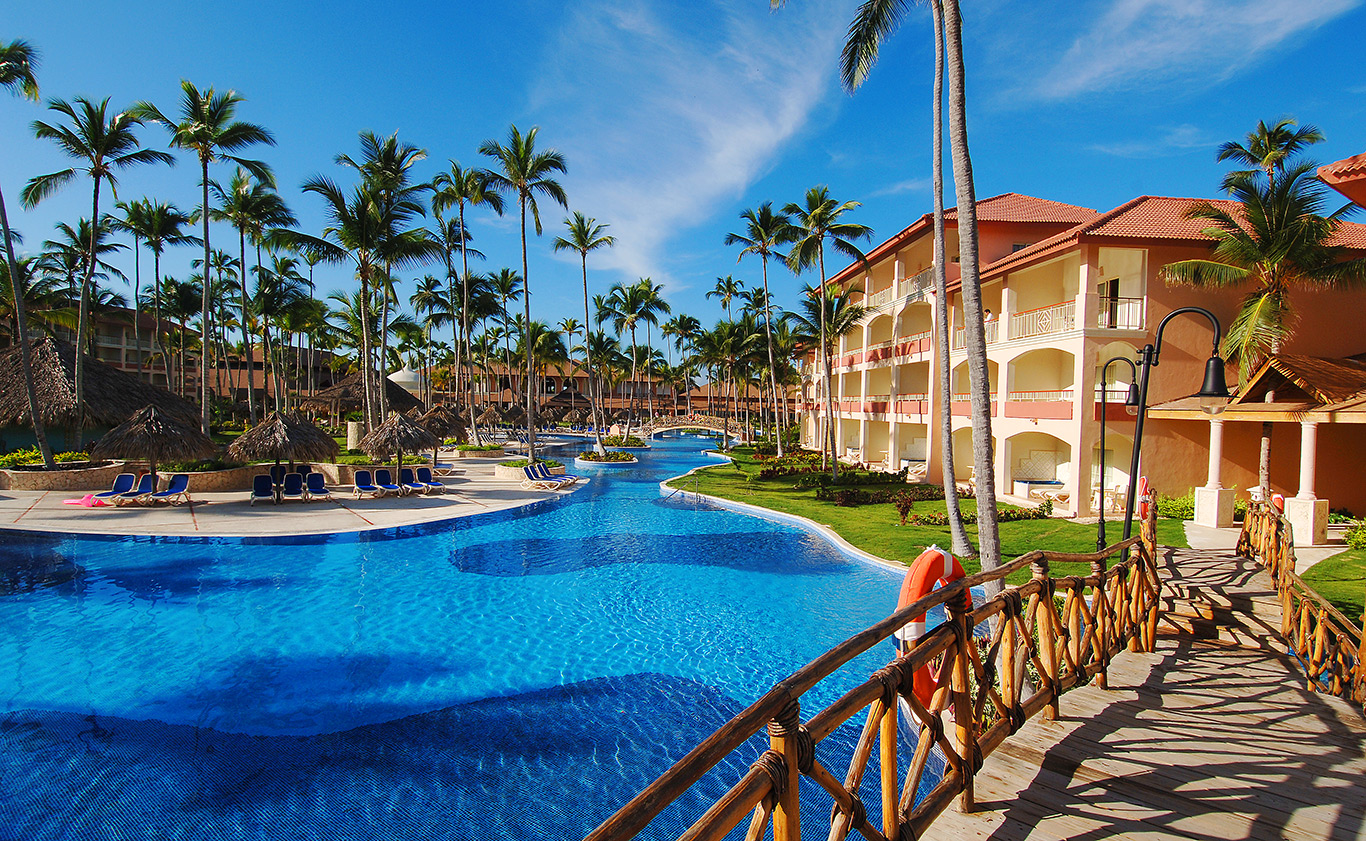 Night Life
With 3 incredible late night spots the party options are endless. With world famous Dj's, endless drinks and a room full of spring breakers you know the clubs are one of the many memories you'l remember for years to come.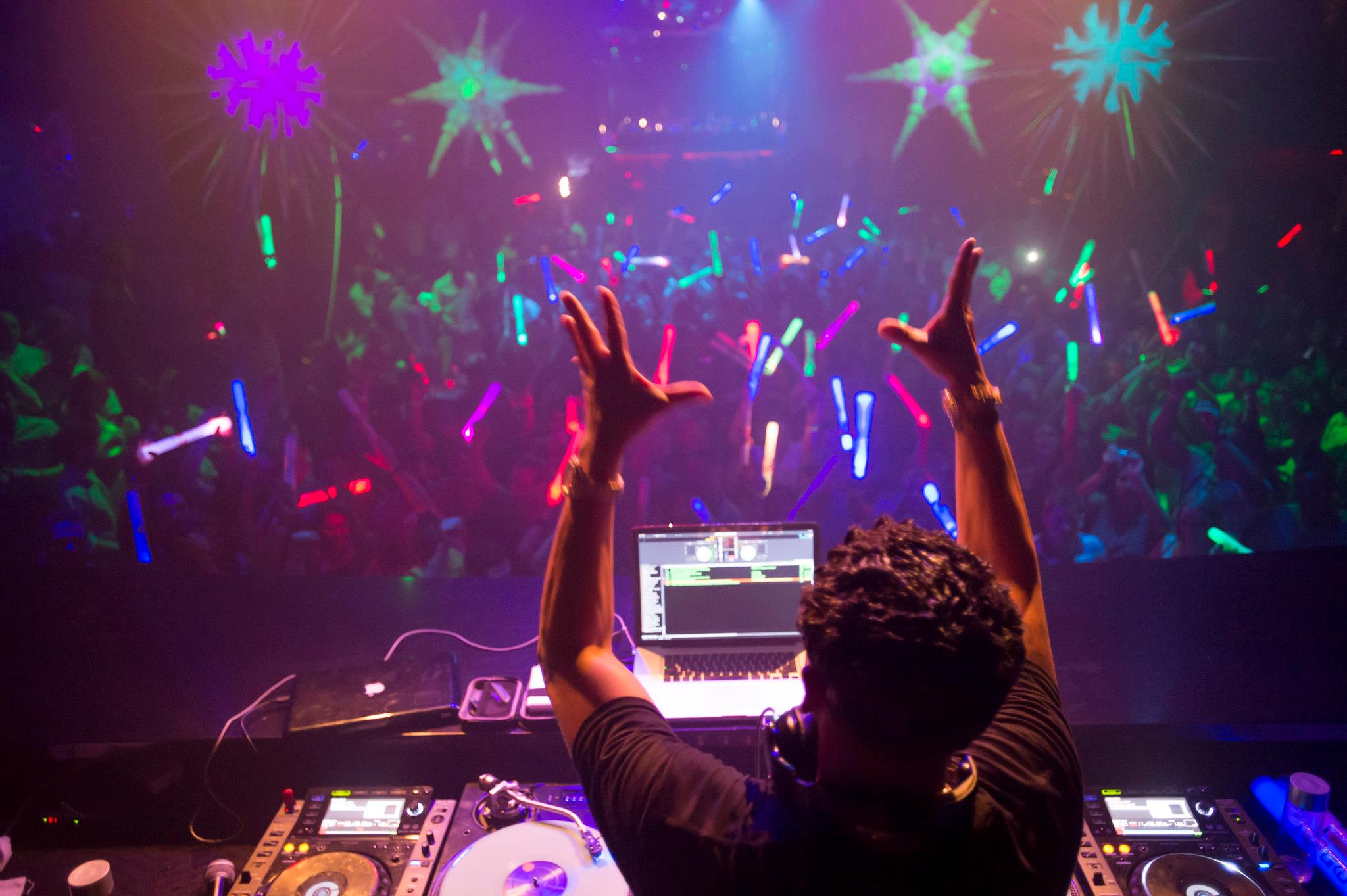 Coco Bongo, Imagine and Oro are the nightclubs located in the Punta Cana. Oro, one of the 3 clubs that we offer a VIP package for located in the Hard Rock hotel. With the VIP Packages you get access to free cover & express entry to the clubs, transportation to and from hotel, open bar from 11:00pm-3:30am, and a booze cruise!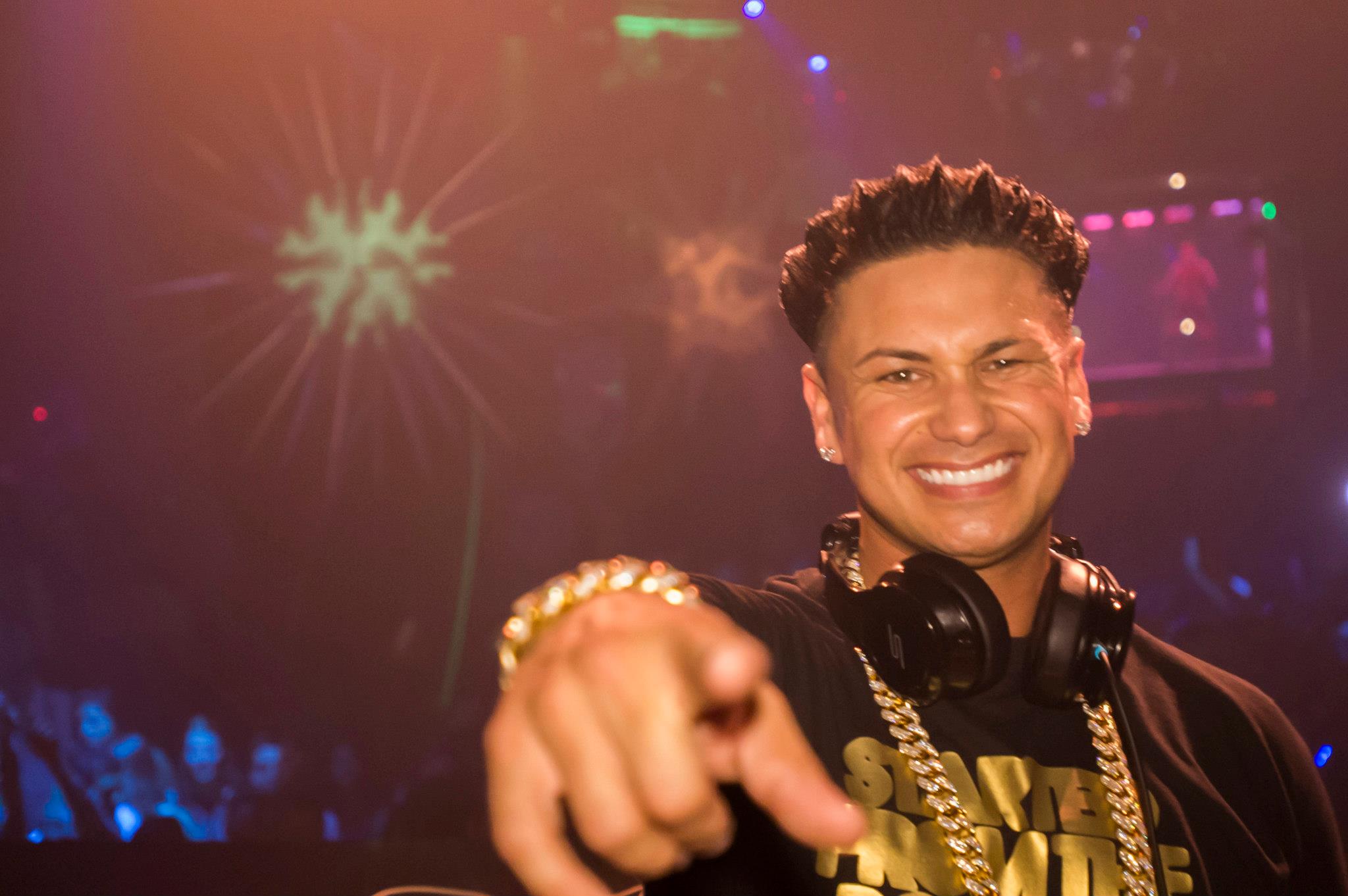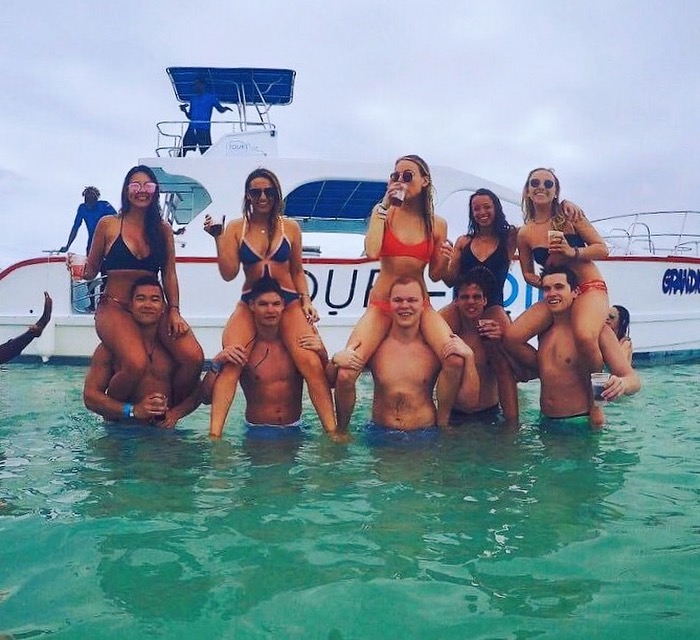 Cancun
When you think of Spring Break you think MTV.. and when MTV thinks Spring Break they think Cancun. Cancun, Mexico is known for as the wild and crazy Top Spring Break Destination. Year after year thousands of College kids flock down to the warm beaches and resorts on the Mexican coast. This year MTV is hosting a weekend log event, thats right.. MTV Spring Break is BACK this year at the Oasis and we can get you in!
Grand Oasis Cancun is the leading Entertainment Resort in Cancun. With over 20 restaurants and 30 bars, a casino, the top beach club in Cancun, acrobatic shows, endless entertainment, it has been the headquarters of the Cancun Spring Break for over 25 years, with performances of the top DJs each year. This year we already have performances by Kashmir, Sandro Silva, Lost Kings, DJ Snake, Thomas Jack, Marshmello, Alex Loop, MakJ, Sultan & Shepard confirmed and there is more to come!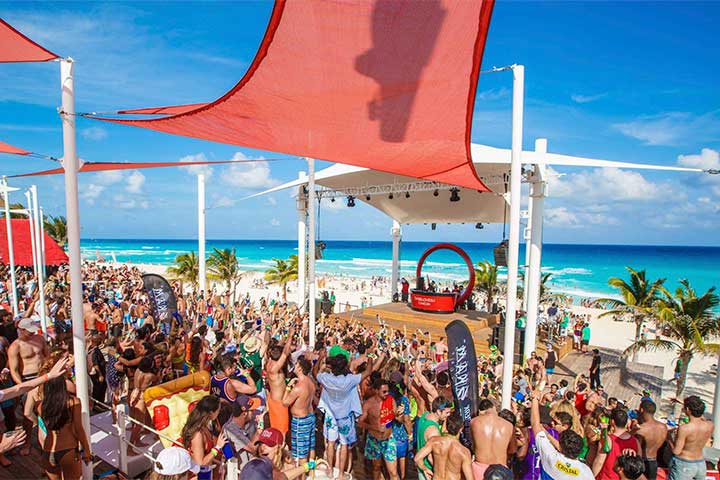 When the sun goes down and you're ready to hit the town Spring Breakers tend to hit up some of the nightlife clubs include CocoBongo, The City, Mandala Beach, Senor Frogs and Dady O. 
We offer 4-7 night VIP Packages that elevate your spring break experience to a whole new level. Each package gets you free admission, express club entry, open bar, and a booze cruise for the group.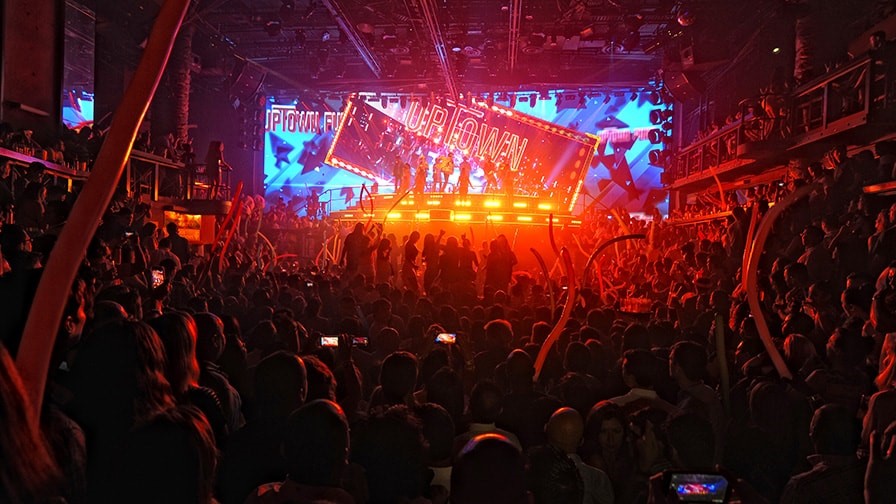 Cabo San Lucas
Partying in Cabo San Lucas gained popularity after many MTV reality stars frequently visited the tropical city. Today, it is one of the biggest Spring Break destinations for college students. With a drinking age of 18, unbelievable views, and nonstop parties, Spring Break in Cabo is the ultimate vacation. When you choose to Spring Break in Cabo with STS Travel, we guarantee to get you right in the middle of the party. Each year we send thousands of college students to the Rui Santa Fe for the ultimate Spring Break experience. As if having daily stocked minibars and liquor dispensers in each room isn't enough to convince you to join us, this year's Spring Breakers will be the first to experience the Riu Pool Party. Featuring a brand new party pool, a swim up bar, an entertainment stage and DJ booth, and a schedule of 4 themed parties a week, the Riu Santa Fe is basically begging you to spend Spring Break in Cabo.
If you feel like venturing off the resort grounds, the Riu Santa Fe is right down Medano Beach from Cabo's wildest bars and clubs. During the day you can bar hop from one beach front bar to the next and at night dance the night away at any one of their crazy nightclubs. There are no cover charges, no open contain laws, and no limited to how much you can drink! During the day bars like Mango Deck and The Office are the place to be during the day, and nightclubs like Cabo Wabo and El Squid Row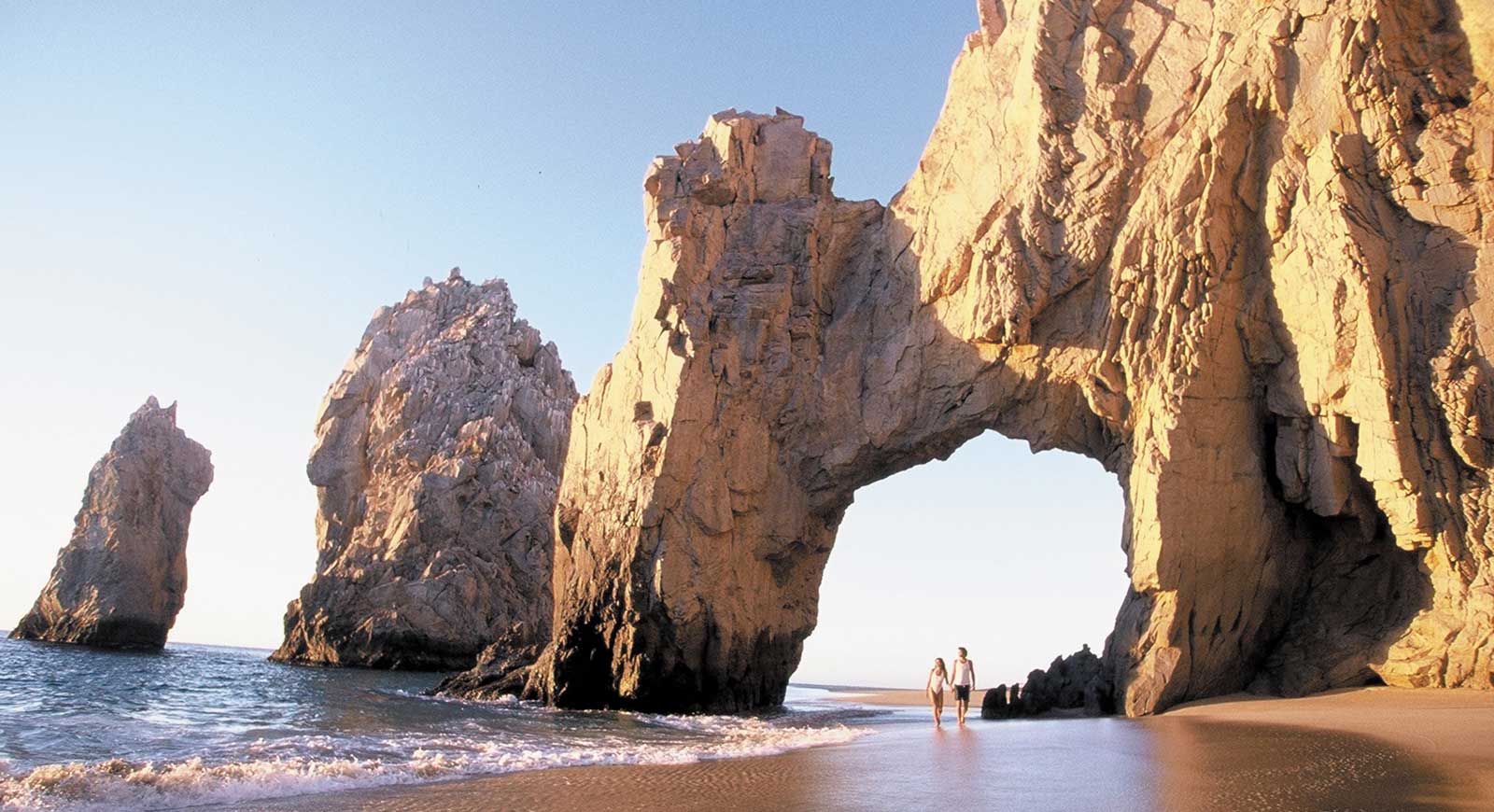 Fort Lauderdale
Fort Lauderdale Beach was named the #2 Spring Break destination in 2018 (behind Cancun). This college-budget friendly beach has been hosting hundreds f thousands on their Spring Break beach since the 1950's! By day, thousands gravitate to the warm beaches along A1A. Grab a cooler and hit the liquor store that is walking distance from the biggest Spring Break beach party anywhere. Students from different schools all gather on the public beach to enjoy their days partying and soaking up the Florida sun! Across the street from the shore, open air venues like Rock Bar and Elbo Room are jammed throughout the day with Spring Break food and drink specials. At night, Fort Lauderdale during Spring Break really comes to life. Beachfront bars like Elbo Room and Rock Bar erupt after happy hour with DJs and live music, however the real action is in Downtown Fort Lauderdale's Riverfront. Only a few miles from the strip, a short Uber or scooter ride will have you there in no time. Or, you can take the scenic route and start your night with a cruise on the water taxi that allows you to bring on your own drinks. You will pass by mega yachts and mansions as you make your way to Fort Lauderdale's Spring Break party zone. Whether you're into Irish Pubs, dive bars, open air bars filled with beer or night clubs pumping music, this is the best place to be during Spring Break.
Bahamas Cruises

Whats better than experiencing one Spring Break destination? Getting to party in multiple Spring Break destinations! Island hopping through the Bahamas on a giant cruise ship is a unique and fun way to spend your vacation. Norwegian and Royal Caribbean are offering cruises geared for College Spring Breakers. Both cruises depart from Miami for the Bahamas on Mondays and return four days later on Friday. One provides Open Bar (21+) throughout the cruise and the other an optional Unlimited Drink Package. Both include all of your meals from beginning to end, world class entertainment, daytime activities and nightly parties. These cruises are Spring Break centered, so you won't be stuck in between families and retirees. Everyone on board will looking to party just as much as you!
Spring Break Cruises are the most amount of fun for the least amount of effort! Some of the biggest benefits are:
Won't break the bank

Both cruises are affordable, even on a college budget

All of your meals and entertainment are included

Cash or card are never needed on-board

Spend each day on a different island

All ports are centrally located so you're never far from beaches and bars

Unlimited Activities

If you can think it, they have it aboard these two ships

Nightlife is just steps from your room

Never worry about a cover charge or transportation

Passports Not Required
Other popular destinations include Nassau Bahamas, Panama City Beach (Rebuilding), Puerto Vallarta and South Padre.