The Ultimate Spring Break Travel Essentials and Packing List for Jetsetters
Are you ready to embark on an unforgettable adventure during spring break? As the sun starts shining brighter and the temperatures rise, it's the perfect time to indulge in some much-needed relaxation and exploration. Whether you're heading to a tropical paradise, exploring cultural gems, or seeking thrilling outdoor adventures, proper packing is essential for a seamless and stress-free spring break experience. In this blog post, we present to you the ultimate packing list for jetsetters, courtesy of STS Travel. Get ready to make the most of your spring break and create memories that will last a lifetime!
The Right Travel Backpack: A well-designed and functional travel backpack is a must-have for any jetsetter. Look for one that offers ample space, multiple compartments, and comfortable straps. The Tortuga Setout Backpack is a fantastic choice, as it combines style and functionality, allowing you to carry all your essentials effortlessly.
Lightweight Clothing: Opt for lightweight and breathable clothing items that are easy to mix and match. Pack versatile pieces like shorts, T-shirts, tank tops, and dresses that can be dressed up or down depending on the occasion. Consider the destination's climate and activities while selecting your attire.
Swimwear: Spring break and swimwear go hand in hand. Don't forget to pack your favorite swimsuits or trunks, as you'll likely spend plenty of time lounging by the pool or frolicking on sandy beaches. Choose designs that make you feel confident and comfortable.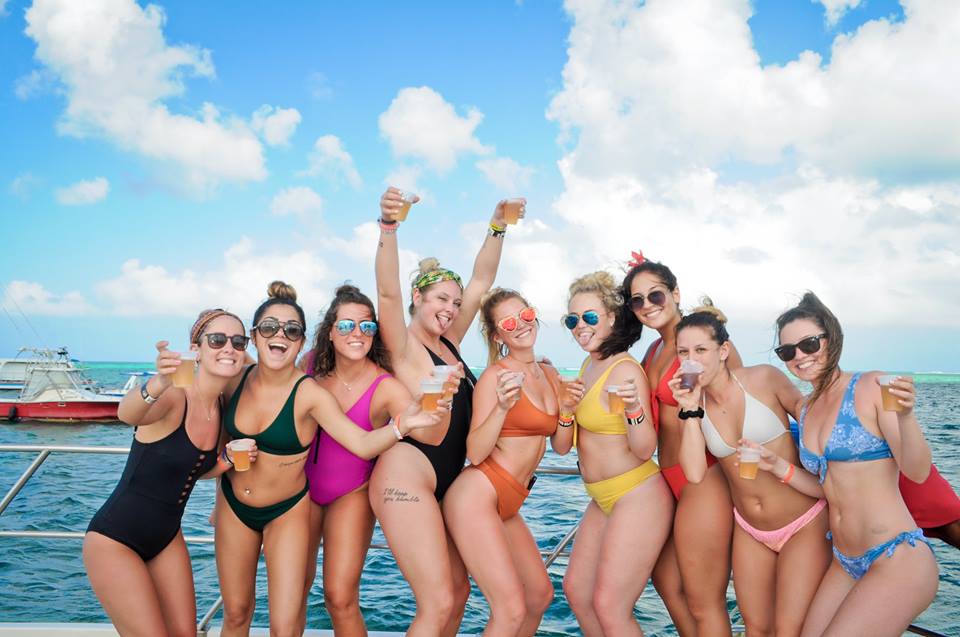 Sun Protection Essentials: Protecting your skin from the sun's harmful rays is crucial, especially during beach getaways. Don't forget to pack sunscreen with a high SPF, a wide-brimmed hat, sunglasses, and a lightweight cover-up or sarong. Stay sun-safe while enjoying the great outdoors!
Travel-Sized Toiletries: Instead of carrying bulky full-sized toiletries, opt for travel-sized versions to save space and comply with travel regulations. Remember to pack essentials such as toothpaste, shampoo, conditioner, body wash, and any other personal care items you may need.
Electronics and Entertainment: Capture memories and stay connected with your loved ones by packing essential electronics like your smartphone, camera, and chargers. If you plan on spending time on the beach, consider a waterproof case for your devices. Additionally, bring along a good book, travel guide, or portable entertainment options for downtime.
Comfortable Footwear: Explore your destination in style and comfort by packing a mix of footwear options. Bring a pair of sandals or flip-flops for beach days, comfortable walking shoes for sightseeing, and perhaps some stylish evening footwear for nights out on the town.
Travel Documents and Essentials: Never leave home without essential travel documents such as your passport, identification cards, and any necessary visas. Keep them organized in a secure travel wallet or document organizer. It's also wise to have digital copies of these documents stored securely in case of emergencies.
First Aid Kit: Accidents can happen, so it's always a good idea to pack a basic first aid kit. Include band-aids, antiseptic wipes, pain relievers, motion sickness medication (if needed), and any prescription medications you regularly take.
Snacks and Water Bottle: Keep hunger at bay and stay hydrated during your adventures by packing some nutritious snacks and a reusable water bottle. This will come in handy, especially during long flights, road trips, or outdoor activities.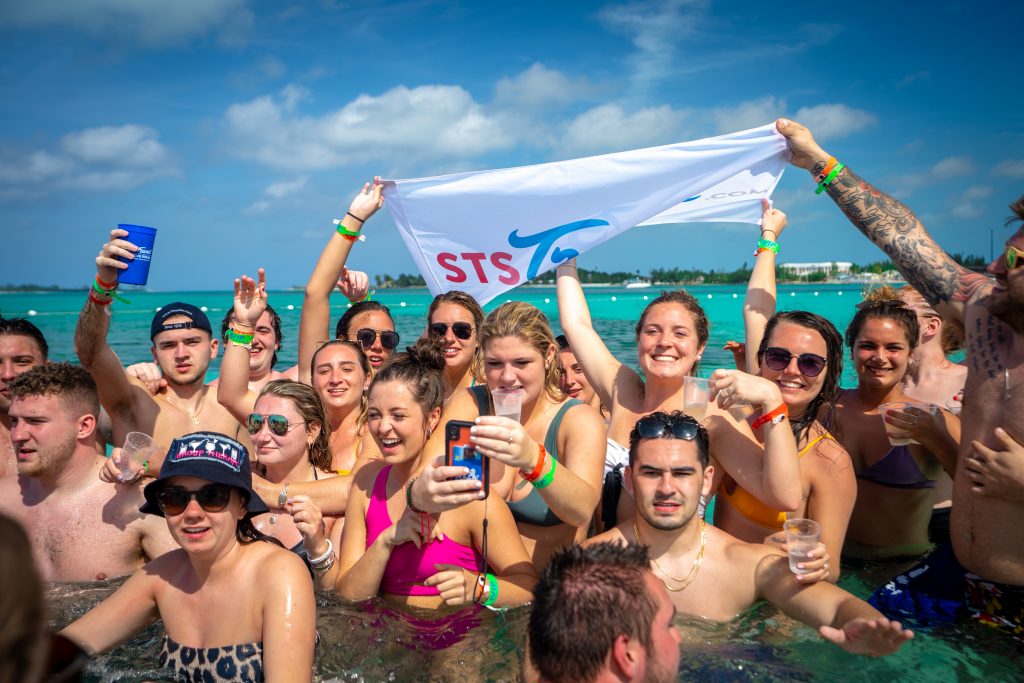 Conclusion: With this comprehensive packing list from STS Travel, you're well-equipped for an incredible spring break adventure. Remember, the key is to pack light, smart, and efficiently, ensuring you have everything you need for a fantastic vacation. So, get ready to soak up
For more information on Spring Break, visit www.ststravel.com