Experiencing the Magnetic Nights of Spring Break Punta Cana: A Guide to the Thriving Nightlife Scene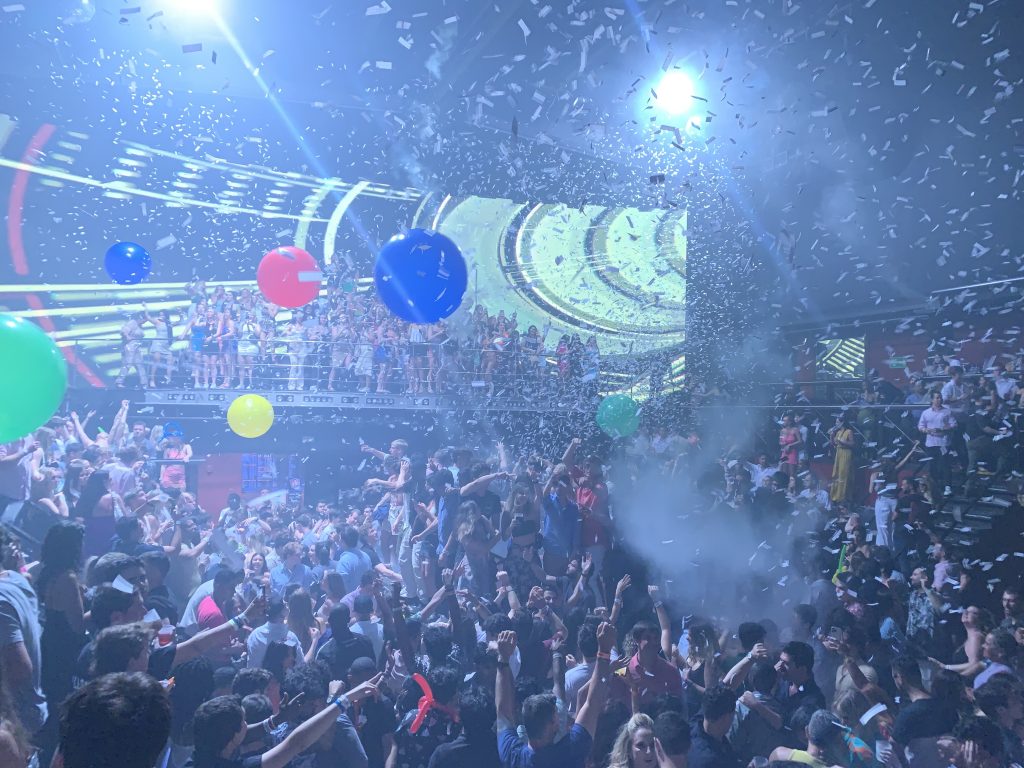 Introduction: Welcome to the enchanting world of Punta Cana's nightlife, where rhythmic beats, electrifying energy, and unforgettable experiences await. In this comprehensive guide, we will delve into the captivating nightlife scene of Punta Cana, exploring the vibrant clubs, beachfront parties, and hidden gems that make this Caribbean paradise a hotspot for night owls and party enthusiasts. Get ready to immerse yourself in the pulsating rhythms and magnetic nights that define the essence of Punta Cana's after-dark allure.
A Nightlife Wonderland: Punta Cana is a true nightlife wonderland, offering a diverse range of experiences that cater to every taste and preference. From glamorous nightclubs to laid-back beach bars, this tropical haven has something for everyone, ensuring an unforgettable night out, no matter your style.
Legendary Nightclubs: Punta Cana boasts a number of world-renowned nightclubs that are a magnet for partygoers from all over the globe. One of the most iconic venues is Coco Bongo, a thrilling entertainment complex known for its jaw-dropping shows, exhilarating performances, and a dance floor that never rests. Get ready to witness acrobats soaring through the air, incredible impersonations of your favorite celebrities, and non-stop music that keeps the energy levels at an all-time high.
Beachfront Revelry: When it comes to beachfront parties, Punta Cana knows how to deliver. Picture yourself dancing barefoot in the sand, under the starry sky, with the rhythmic waves as your backdrop. Venues like Imagine Punta Cana offer an extraordinary experience, with their beach clubs nestled in stunning natural caves. Immerse yourself in the mesmerizing ambiance as renowned DJs spin pulsating beats, creating an unrivaled atmosphere of pure bliss.
Local Favorites and Hidden Gems: While the internationally acclaimed venues capture much of the limelight, Punta Cana is also home to local favorites and hidden gems that offer a unique and authentic nightlife experience. Venture off the beaten path to discover local bars and clubs where you can mingle with friendly locals and immerse yourself in the vibrant Dominican culture. From lively salsa clubs to intimate live music venues, these hidden gems provide a glimpse into the true essence of Punta Cana's nightlife.
STS Travel: Curating Unforgettable Experiences: To ensure an unforgettable experience in Punta Cana's nightlife, consider the expertise of STS Travel, the go-to source for crafting exceptional spring break adventures. With their extensive knowledge and network, they provide exclusive access to the hottest clubs, organize beach parties that leave you breathless, and take care of all the logistics, allowing you to focus solely on having the time of your life.
Safety and Support: When venturing into the vibrant nightlife of Punta Cana, it's important to prioritize safety and peace of mind. STS Travel ensures your well-being by offering 24/7 support and expertly selected accommodations and transportation options. Their commitment to safety allows you to immerse yourself in the nightlife scene without worries, enabling you to create memories that will last a lifetime.
Conclusion: Punta Cana's nightlife scene is a captivating blend of excitement, energy, and cultural richness. Whether you choose to dance the night away in legendary nightclubs, indulge in beachfront revelry, or explore hidden local gems, Punta Cana offers a diverse range of experiences to satisfy every party enthusiast. With the expertise of STS Travel, your journey into Punta Cana's nightlife becomes even more extraordinary, with exclusive access, unforgettable beach parties, and unparalleled support. So, prepare to be swept away
For more information on Spring Break, visit www.ststravel.com