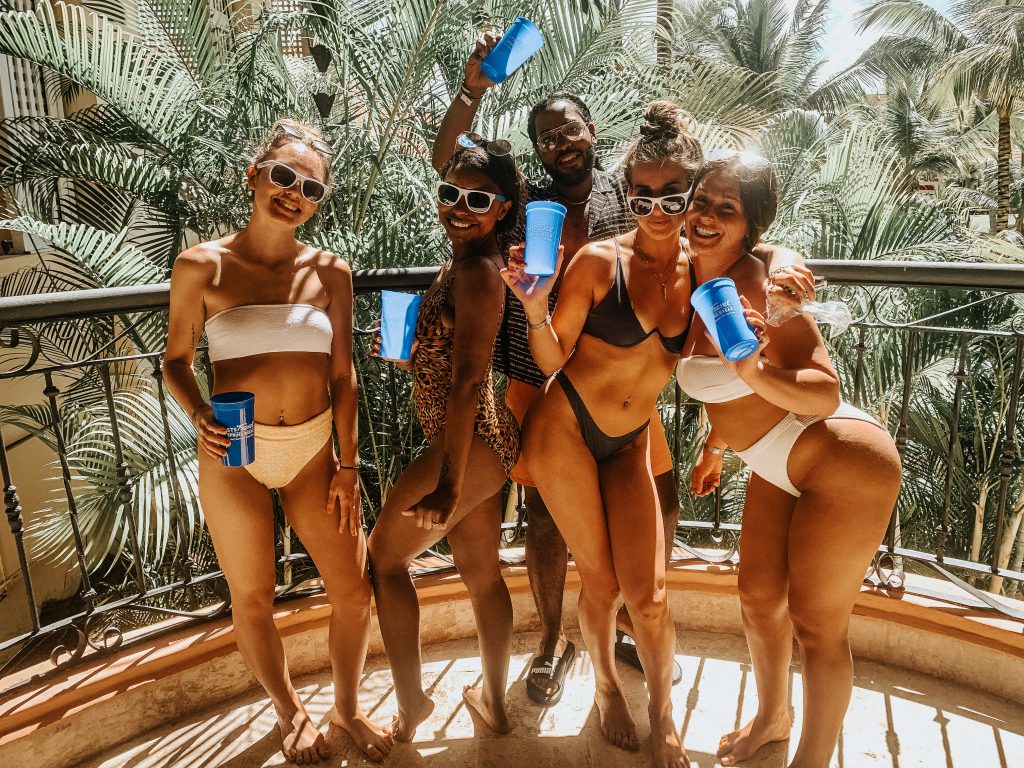 Having been in the business of Spring Break for over 30 years, here at STS Travel, we can spot a good time when we see one. Punta Cana Spring Break is definitely a good time, and the thousands of college students that traveled there with us during Spring Break 2019 agree! Take a look as to what you can expect down in Punta Cana for Spring Break.
Punta Cana Spring Break Resorts
Punta Cana is a tropical oasis with cool blue waters meeting up with soft warm sands. But spring break is for tans, drinks and endless memories and you get all of that any of our 3 top Punta Cana Spring Break resorts. The Occidental Caribe, Occidental Punta Cana, and Impressive Resort and Spa are the best places to get our party on with friends. These properties are all beachfront and have everything you need for your group to have the ultimate Sprig Break.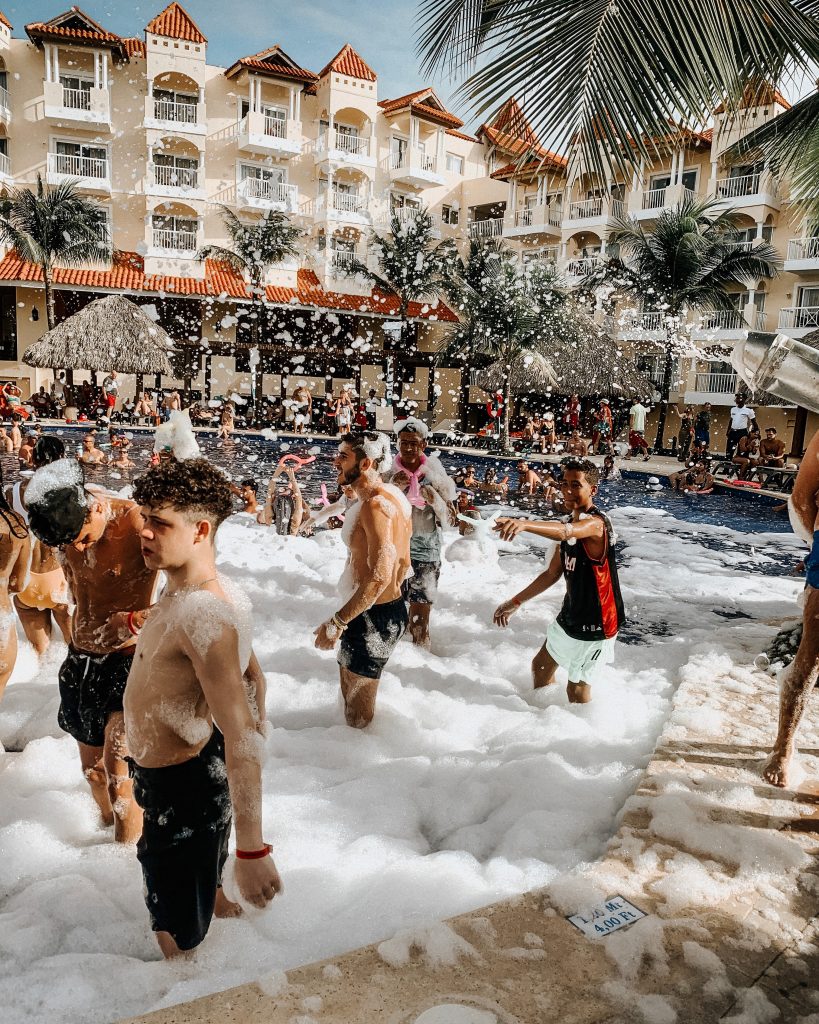 Starting the morning (or late afternoon) off with a drink by the pool was a staple of all our guests. The swim up pool bars are watering holes for all Spring Breakers. After a little hair of the dog, everyone is ready to eat. The buffets outside are stocked with fresh fruit, omelet stations, casseroles of varying forms. Every option you need for the perfect hangover meal. After slurping down our cappuccinos (with baileys of course) we headed to catch some rays by the party pool, with foam parties, DJ's, dance competitions, and of course mamajuana. Mamajuana is THE alcohol of Punta Cana. All you need is to add a splash of Coca Cola and you're ready to party! Pro tip: bring a large, reusable plastic cup — the bartenders will fill up whatever cup you have, and the hotel cups tend to be small, so this will help you avoid waiting in line for one drink after another. But have no fear, when you book with STS we hook you up with one.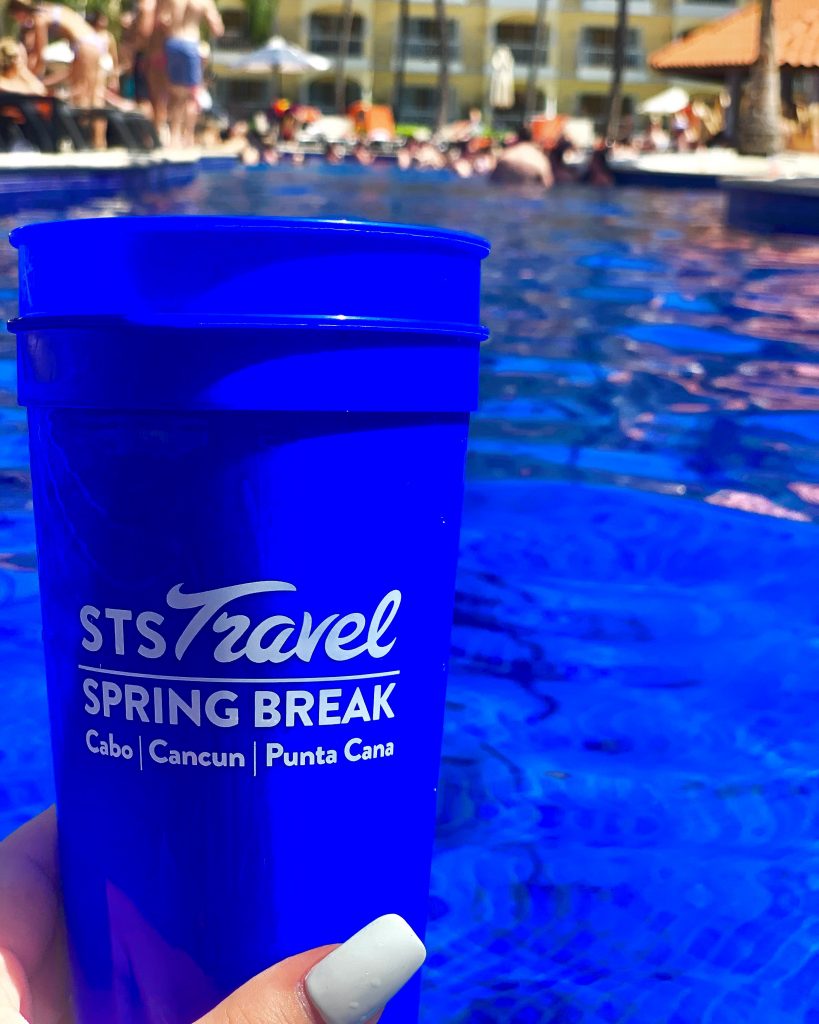 Fast forward to mid-afternoon we can find Spring Breakers playing volleyball or hanging at the beach. A bar is never too far away. As the sun starts to set, all our Punta Cana Spring Break ers head to their rooms to shower. All 3 of our resorts offer a plethora of restaurants with all types of food.
You will have to get up early to make the reservations, but its worth it! If you're more of the sleeping in kind, I recommend buffet. Its the perfect atmosphere for your group to dine together with no arguments on what kind of food their in the mood for! Once dinner lets out everyone is already all dressed up and ready to hit bars to pregame for their night outs.
Punta Cana Spring Break VIP Package
Punta Cana Spring Break has unique nightlife options you wont find anywhere else. When you're going out every night it's hard to not to get bored, but I couldn't have asked for better venues to take the Spring Breakers to. Each night was fun and jam packed with Spring Breakers looking to have a good time. We hook our VIPs up with transportations there and back, express entry, and open bar all night long. I'd rally our VIP members to the bus pick up spot in the hotel lobbies and off we went! The bus rides were filled with hype music as we traveled to each club.
Imagine Night Club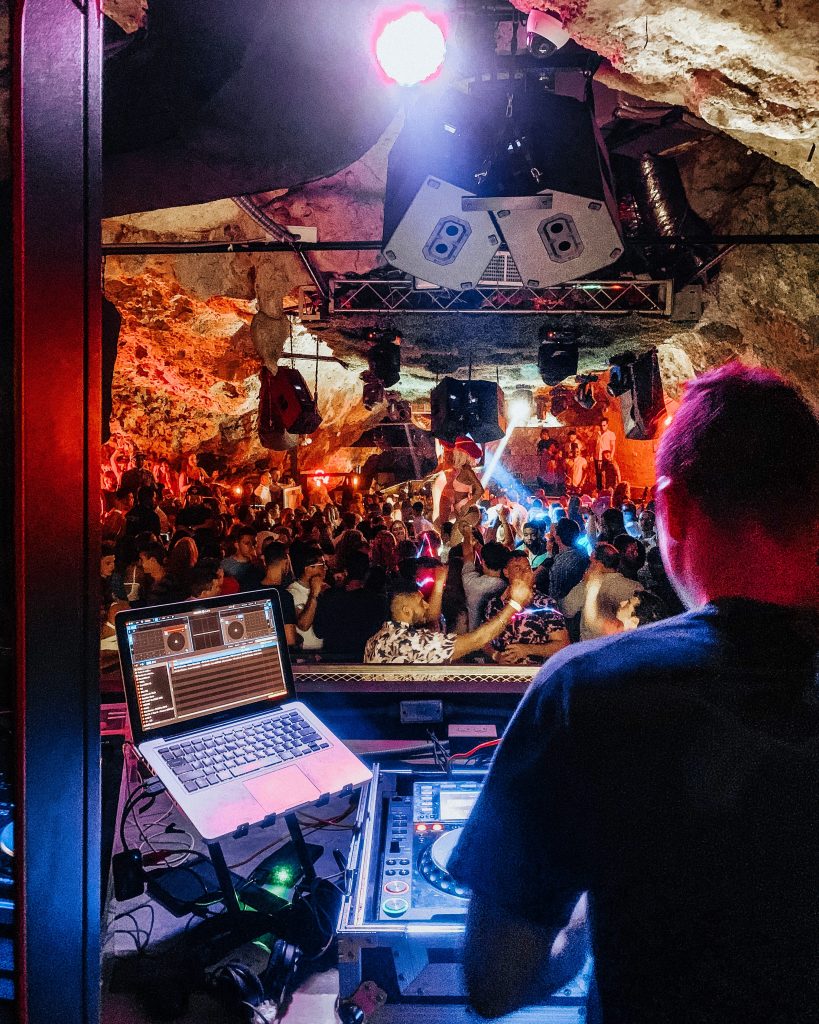 Can you say you've ever partied in a cave? Well after Imagine you can! The buses unload at the top of a set of stairs that lead you to the front entrance of a natural made cave. That's right this concert venue is inside of a real life cave! We had shows with Jay Hardway, Loud Luxury and DJ Pauly D this year… let me tell you it was amazing.
CoCo Bongo
The buses pull up outside the Colosseum and you can tell this club is not like any other that you've seen before. There are dancers handing out balloons and displays of large billboards with famous singers under bright lights. You walk inside and are immediately handed drinks at the door to get you ready for the party. Risers surround a bar at the center and a stage stretches across the entire front wall. Throughout the night, you will see acrobatic stunts, impersonations of performances by bands like Queen, and recreations of famous movies scenes. This club is by far a favorite for Punta Cana Spring Breakers. Don't believe us? Go see for yourself!
Party Booze Cruise
The Booze Cruise is hands down everyone's favorite Punta Cana Spring Break activity. All Spring Breakers from all three of our resorts load on to one of our party boats and head out onto the water for a good time. You never know what you're going to get; A pirate ship, a Coco Bongo themed boat, or even a catamaran with a water slide and hot tub. No matter what type of boat you're on the drinks are ENDLESS and the music is bumping. After just a short ride to shallow waters, all the boats dock up, blast their music, and everyone gets to jump in the water! Hang out in the crystal blue waves for hours while the bartenders bring the drinks to you. You may even find one with coconuts. After an exhausting day of getting drunk, you head back to the resort for the best nap.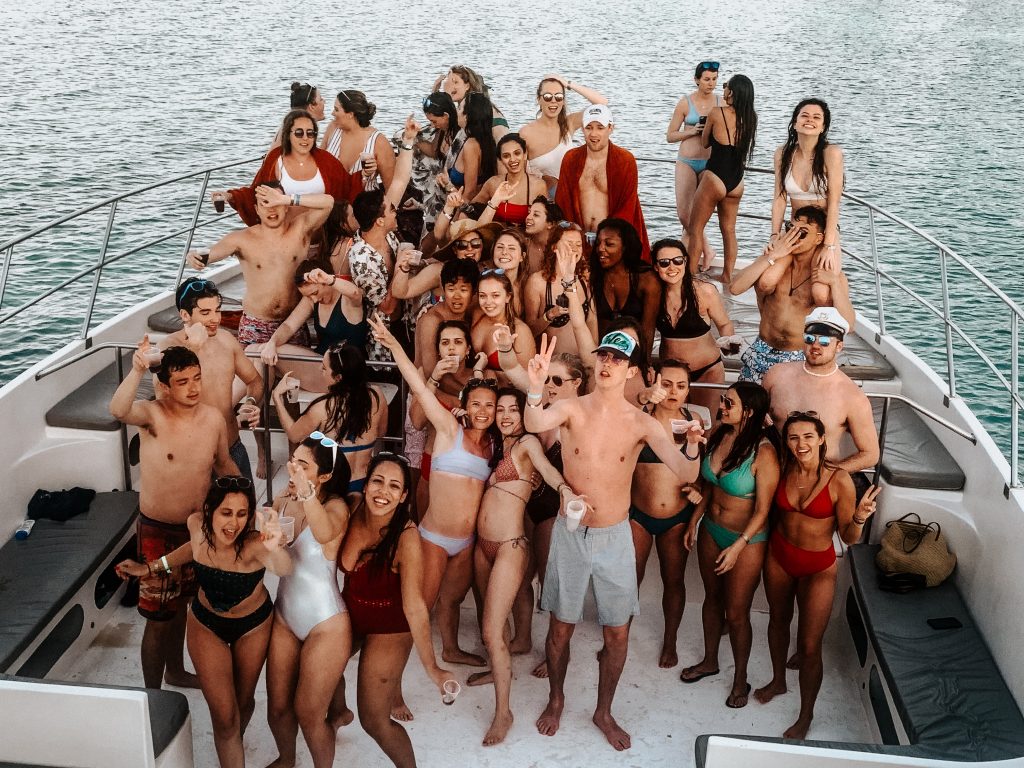 Make sure you don't miss out on the trip of a lifetime for Spring Break 2020! Be sure to follow us on Facebook and Instagram to see more Spring Break highlights, and visit www.ststravel.com to learn about the deals we're offering. See you on Spring Break!