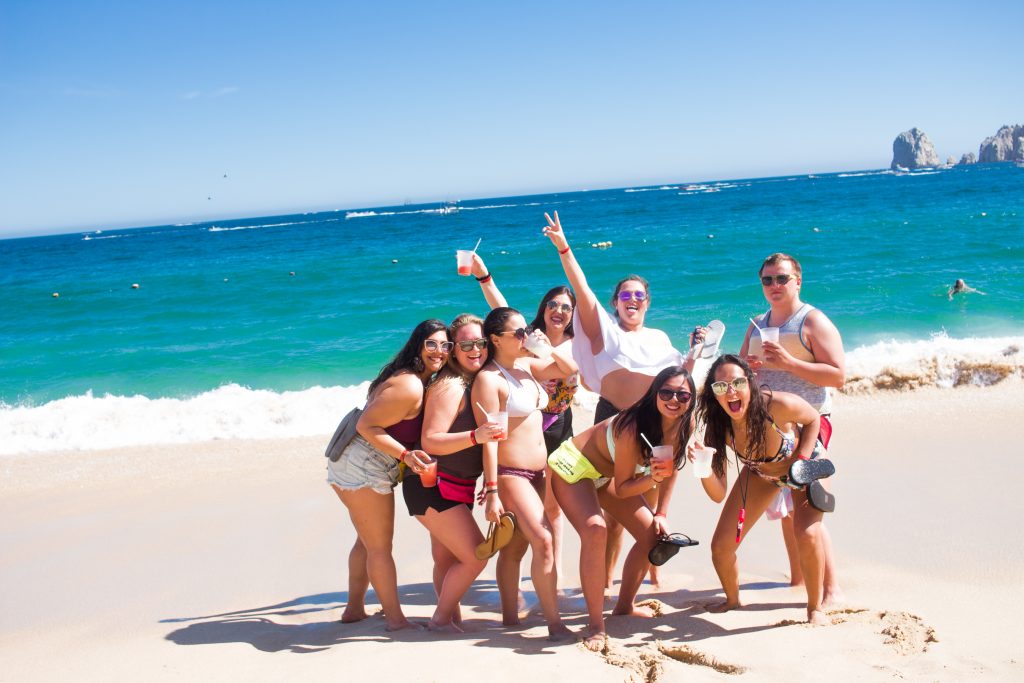 The Cabo Spring Break experience is the ultimate luxury trip for college students. Spring Breakers from across the country descend on Cabo's most popular resort; The Riu Santa Fe. This 24 hour all-inclusive resort has free WiFi and features a variety of restaurants, bars, pools and water park. Each room has its own liquor dispensers so you will be partying like a rockstar all week long.
Start your day crushing the breakfast buffet. Fresh fruits, juices and omelet stations will help cure the hangover. This is a good time to charge up for the rest of the day because you've got non-stop pool partying waiting for you.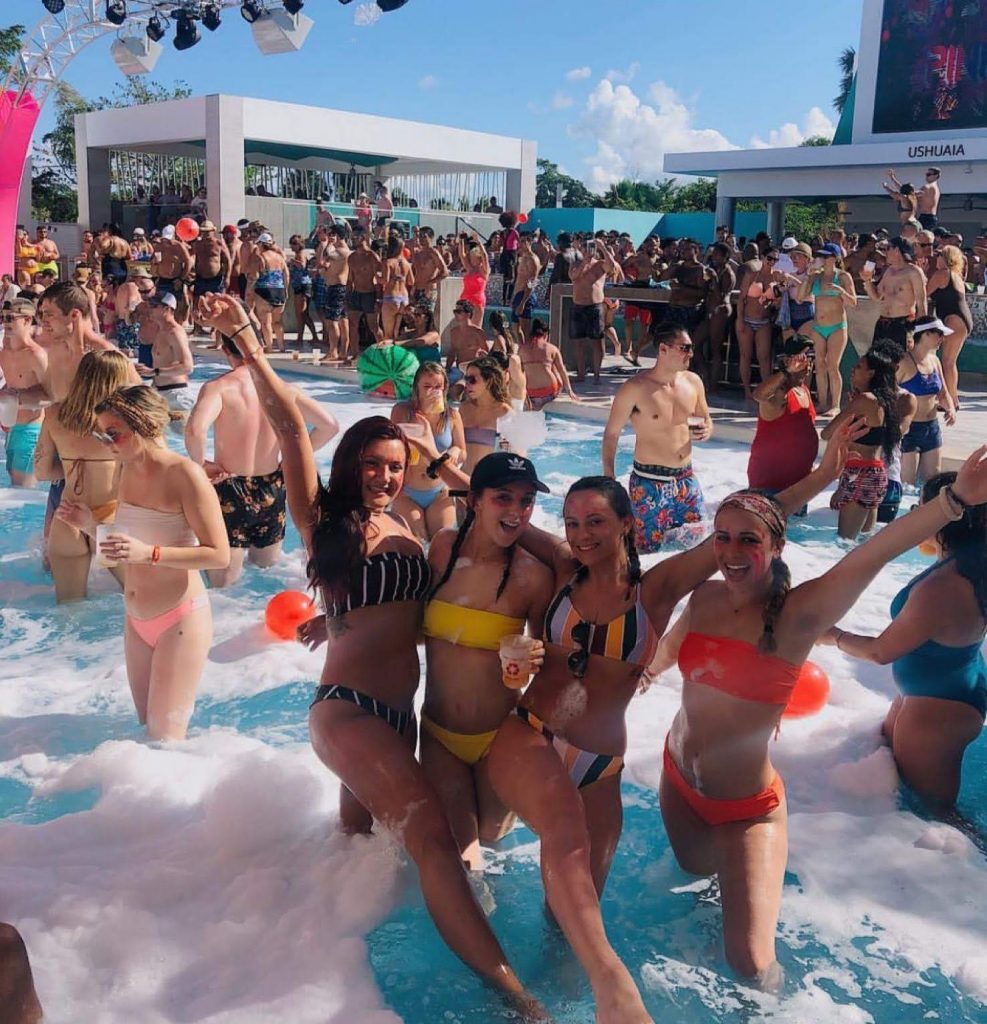 Everyone flocks to the swim up pool bars as the drinks start flowing at 9am. You will be sipping on a cocktails while soaking in the breath taking views of Cabo. Next on the agenda is bar hopping to one of the other three pools. The pools are wild and packed with spring breakers. The craziest is the "Party Pool" featuring two full bars on each side, an enormous video board in the rear and a live DJ on center stage. Hang out in the waste deep water while foam is pumped in from above. 4 weekly themed parties include a white party, pink party, jungle party and neon party so make sure you pack accordingly.
At 5 o'clock you can grab some quick munchies like freshly made tacos from the mobile taco cart. For a more hearty meal, you can hit the buffet in the main dining room. If you're looking for more of a sit down meal, no worries the Santa Fe has the Steak House, Sushi at the Asian themed restaurant or pizza at Caruso for the Italian lovers.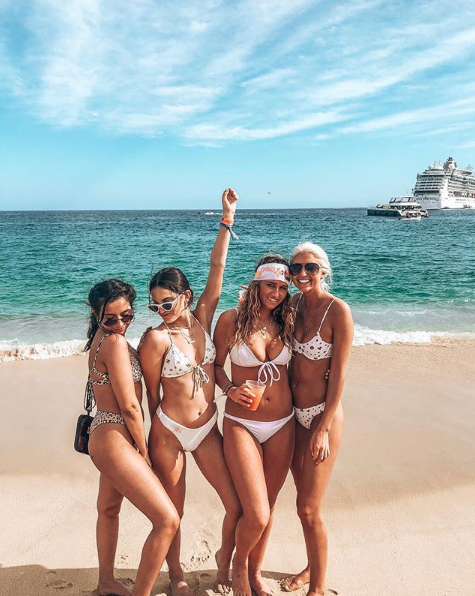 At some point, you will want to venture off property and walk the beach to check out the local bars. Stop by Mango Deck and get free Margaritas with your STS wristband or check out concerts from top acts like Galantis, Fisher and Two Friends.
The Cabo Spring Break Sunset Booze Cruise is the highlight of the trip. This cruise is on a large double-decker boat and includes open bar, a full fajitas spread and live DJ. The Party continues top deck with music and dancing while cruising past the famous Cabo Arch.
After sunset, everyone prepares for a crazy night by pre-gaming in the lobby or sports bar. The Spring Break scene happens downtown Cabo at the hottest clubs like El Squid Roe, Mandala and Coco Bongo. Squid Roe is a three level bar featuring dance floors and music playing all night long. Mandala has a classier vibe with disco balls, dancers and high-end VIP tables with bottle service. New in 2020 is Coco Bongo, a Vegas style show club that puts you right in the middle of the action with an open bar and performances.
After a long night, head back and get a couple hours sleep so you can start all over again the next day.
Follow us on Instagram and Facebook to get an inside look at Spring Break's most popular destinations and updates on Spring Break 2021!