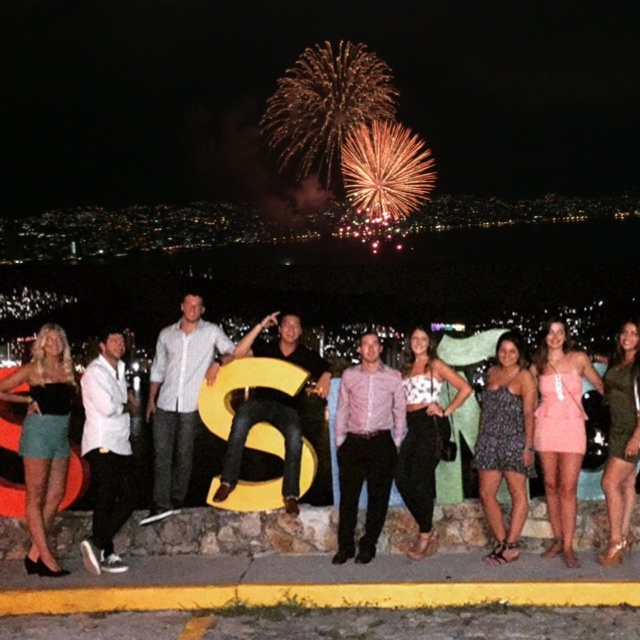 STS Staff members and selected campus reps from colleges around the U.S were granted the amazing opportunity to experience first-hand what Acapulco has to offer as a Spring break destination. STS Travel teamed up with the Acapulco Travel Board to provide this trip which included access to the nicest all-inclusive resorts, top clubs/bars, and beaches in Acapulco. Acapulco welcomed us with opened arms and we can't wait to share our experiences with all of you! Below are reviews from staff and reps describing their time in Acapulco:
"My recent visit to experience the beautiful Acapulco will be one of the most memorable experiences of my life. From the friendly and great people of the Copacabana Hotel, to the unbelievable night life, Acapulco makes claim for a top Spring Break destination. The clean rooms and beautiful beaches at the resort made our stay very relaxing. The pool area was always playing great upbeat music and the staff kept the drinks flowing. The pool and beach both overlook the cove that is complemented by mountains which make for a great scenic view. The great nightlife is what really set Acapulco apart. Ranging from an open air relaxed environment at Love and the Palladium Terrace to the up beat club scene offered by Baby O and Palladium, there is a great range of things to do at night. The local people are always excited to see us and want to make Acapulco a top Spring Break destination. I felt very safe traveling around town and was happy to have a chance to experience the beautiful city. I am already planning on visiting again and would recommend this destination to all college kids looking for a great time on their Spring Break." – Dan, UMD Senior/Campus rep/Phi Delt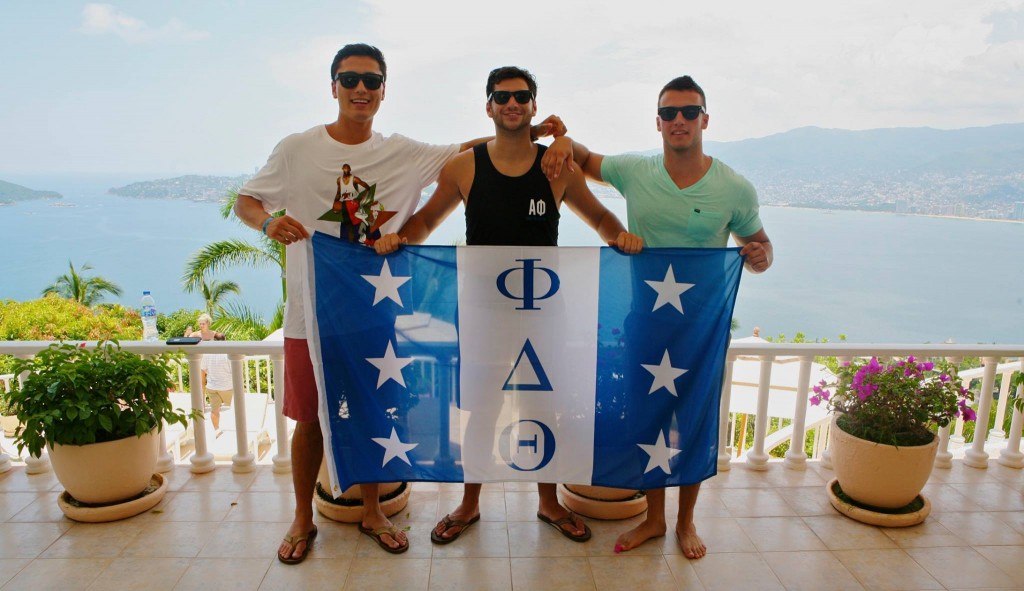 "Recently I was given the opportunity to travel to Acapulco and experience all that is has to offer. From the second I stepped off the plane I was amazed by the beautiful landscape, beaches, and even the genuine warm welcoming from all the locals and staff members that we met during the duration of our stay. The views from our rooms at the Copacabana Resort were breathtaking. Days consisted of lounging by the pool with a drink in our hands and the staff members made sure they were full at all times. The nightlife brought our trip to a whole other level. From the enthusiastic staff and fireworks at Si Senor to cave like setting at Baby'O to the insane lighting and music at the Palladium, each with an incredible view overlooking of the entire city, there was never a dull moment. I will definitely be coming back to Acapulco and encourage everyone to consider this destination for their spring break trip!"- Meghan, STS Sales Manager
"If you're searching for the ultimate spring break destination, look no further than Acapulco, Mexico.  The combination of amazing beaches, friendly staff, and incredible nightlife is enough to have me looking up flights to go back.  Whether we were at the beach, the pool or one of the clubs we were never without a drink in our hands.  Palladium is a night club like no other.  If you want amazing music, even better drinks, and a view that compare to nothing else- this is the place for you.  I was continually surprised with just how beautiful the views were in this picturesque town.  Crystal clear blue waters were complimented by stunning cliffs and mountains covered in lush greenery."- Elizabeth, Towson University Senior/ Campus rep/Zeta Tau Alpha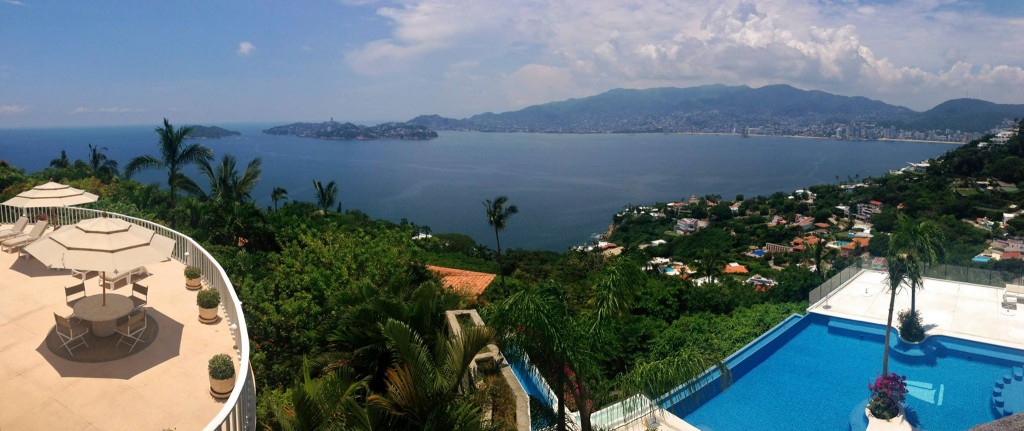 "Acapulco, Mexico is known for its spirited nightlife, generous hospitality, and mountainous sights. As we embarked on our journey unfamiliar with the area, I can honestly say this city blew us all away. Waking up to the luminous water overlooking our balcony to the energetic night life, I think it's safe to say we had the time of our lives thanks to the Copacabana. This resort offers beautiful beaches, water aerobics, volleyball and an array of delicious drinks! After we soaked up the sun on the beach and participated in some day drinking by the pool, we ate authentic Mexican food at the resort restaurant before getting ready for the night! Each club we went to was extravagant all including accommodating bartenders that were right there as soon as you needed another drink. These clubs offer exceptional views as the city becomes brightly lit up once the sun goes down, making it quite a beautiful sight. The booze cruise also gave us a different perspective of the city as we indulged in the Mexican culture by listening to live local music while touring Acapulco. I would recommend this location to spring breakers that are ready to take their experience to the next level as they will not be disappointed. This trip is definitely one to remember and I can't wait to see this location become one of the most requested destination once more people experience it!"- Alaina, STS Sales Representative
Stay tuned for more reviews from actual travelers..!