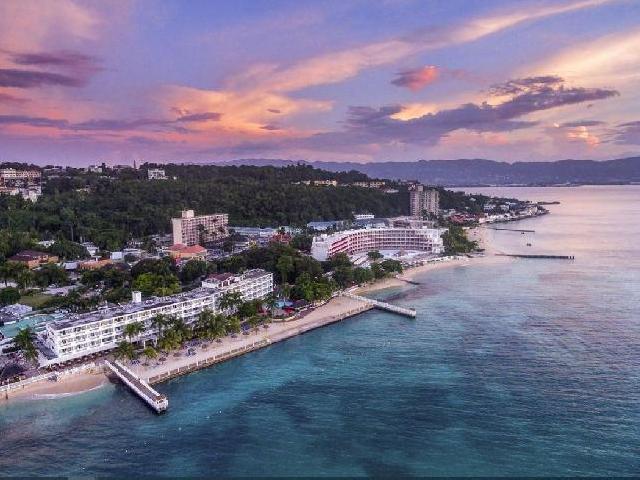 Royal Decameron Cornwall Beach
A modern property with Caribbean and tropical style, with a vacation infrastructure located on a private beach that gives it its name, and only 5 minutes from the Sir Donald Sangster International Airport, and the commercial district of Montego Bay and its 'Hit Strip'. The Hotel features ocean-view rooms, adults and children pool, bars, restaurants, marina and complimentary use of the services and facilities at the adjacent Royal Decameron Montego Beach Resort All Inclusive. Start your day off right with a free buffet breakfast, served each morning from 7 AM to 9 AM. This resort is home to 2 onsite restaurants, perfect for a quick bite to eat. At the end of the day, unwind with a drink at the bar/lounge. Royal Decameron Cornwall Beach All Inclusive's 142 rooms are air-conditioned and provide balconies, ceiling fans, and phones. Guests can expect free WiFi and 25-inch flat-screen TVs with cable channels. Bathrooms have hair dryers and free toiletries. Ironing boards are also available. oyal Decameron Cornwall Beach All Inclusive features a nightclub, an outdoor pool, and a children's pool. Free parking is available if you drive. The 24-hour front desk has staff always at the ready. Other amenities at this all-inclusive resort include a 24-hour fitness center, an outdoor tennis court, and free WiFi in public areas.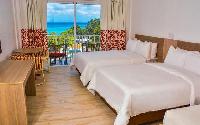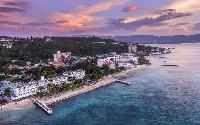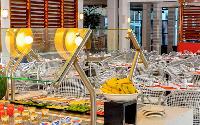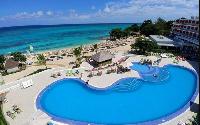 ROOMS
Ocean View Standard

With full ocean view, full bathroom with shower and private balcony or patio.
RESTAURANTS at the Royal Decameron Cornwall Beach
Buffet Restaurant Jamrock

(Buffet )

With privileged sea and pool views, where you may enjoy international and Jamaican cuisines. Opens in 3 shifts: breakfast between 7:00 and 10:00 a.m., lunch between 12:00 and 2:30 p.m. and dinner between 6:30 and 10:00 p.m.

Restaurant Olivia

(A la Carte)

Located between our two resorts, the 'Royal Decameron Cornwall Beach' and the 'Royal Decameron Montego Beach', specialized in Mediterranean flavors with sea food trends. Open in 2 shifts for dinner between 6:30 and 8:00 p.m. and between 8:30 and 10:00 p.m. *Reservations at a la carte restaurants have limited availability and must be made in person between 7:00 a.m. and 6:00 p.m. at the reception.
BARS at the Royal Decameron Cornwall Beach
Central Bar

(Bar)

Cafe-bar

(Bar)

Located at the second floor mezzanine, where you will be able to taste different coffee preparations specially made by baristas. Enjoy between 10:00 a.m. and 5:00 p.m.

Zion Bar

(Bar)

Located in the beach area and open between 10:00 a.m. and 6:00 p.m.

Pool Bar

(Swim-up pool bar)

Located between the 2 pools, and open between 9:00 a.m. and 6:00 p.m.

Jungla Bar

(Bar)

Located close to the lobby area and open between 10:00 a.m. and 8:00 p.m.

Bohio Bar

(Bar)

Located close to the beach area and open between 9:00 a.m. and 7:00 p.m.

Disco Bar

(Discotheque)

A space that can accommodate 100 people to party between 11:00 p.m. and 2:00 a.m